The second time in my life I experienced a major departure was in 1993. The first one saw me depart from Dar-es-Salaam, the city of my birth, to London. My grandmother and I were immediately put into a room for immigration control and the looming prospect of being sent back to 'where we came from'. Held in a small room in Heathrow at the age of three, little did I comprehend my first brush with the perception of my own identity and being made to feel like an outsider, a foreigner, an alien.
In 1993, frustrated after being forcibly taken off a coach at Calais by French border police for not having a visa, I took an oath of allegiance to her majesty and acquired British nationality, my ticket to 'freedom'. I decided to defy the French and English by leaving London far behind me for Paris and later an inter-continental adventure lasting 23 years.
These travels, especially the seven years I spent in the country of my origin, India, as a privileged 'ex-pat' British Asian, provoked questions around my own cultural identity. They led me continually to seek out the work of other Indian artists whose music, films, writing and photography gave me valuable insight into the issues they chose to speak about – issues that are rarely shown or written about with any real dignity or depth through western art or media.
Articulate and independent
Sanjay Kak is one of those people. Born in 1958 and based in New Delhi, he is an articulate, independent documentarian committed to 'real stories with real people'. I was first introduced to his work by a friend in Delhi who features in the soundtrack to Kak's most recent film, Red Ant Dream (2013), about the Maoist Naxalite insurgency in India's tribal and industrial heartlands.
The film can be viewed as a final chapter in his 'Trilogy of Truth'. This starts with Words on Water (2002), which looks at and listens to the non-violent campaign of resistance led by a diverse group of activists, fishermen, farmers and tribal people. The film highlights the forced displacement of hundreds of thousands of people by those heavily invested in massive dam projects all along the Narmada Valley in central India. It was followed, in 2007, by Jashn-e-Azadi, tackling the freedom movement and ongoing violence of partition in Kashmir.
Of his choice of subject material, Kak observes that: 'In India, the legacy of Gandhi has been conveniently deployed by all sorts of political formations to delegitimise any kind of radical challenge to the form of the state. As if the inherent nature of Indian society is "non-violent", and vegetarian to boot! Whereas the truth is that this is a society constructed on the violence of the caste system. And this is a system that has frequently reinvented itself with the passage of time, in order to fit newer forms of social and political mobilisation.'
The violence that Kak references is indistinguishable from his thinking on aesthetics: 'You see,' he explains, 'beauty, aesthetics, or the arts, were always a part of the world for me. An important part, but just a part. Everything else, including a sense of the world, the violence and injustice that are our inheritance, were part of the deal.
'When I was young, I don't think I saw myself as an aspiring filmmaker. I was probably much more interested in journalism. But it was documentary film that eventually showed me how all of that could come together.
'My first memory of an independent documentary is seeing the filmmaker Anand Patwardhan lug a 16mm projector into a college lecture theatre at Delhi University and screen one of his early films, Prisoners of Conscience. We were like, what is this thing, this independent, critical, radical voice? And who is this man, carrying a projector around? What is this entity, the independent filmmaker? Beauty and aesthetics, yes, but never detached from the world around us. I could never have been an artist for the gallery or the collector, or even the art-house cinema.'
Complex and disturbing
The themes depicted in Kak's films are complex and mostly disturbing, not only for those experiencing them but also for the viewer. Yet Kak is able to show and create great warmth and empathy for all those involved at the same time as highlighting their very real problems and struggles. In Jashn-e-Azadi, for example, a young Indian army soldier on guard at his post, frozen in his sniper position, appears to be watching the film with us: questioning his role in the conflict.
'I do see myself as a political filmmaker,' Kak says. 'And if that is where you locate yourself then the struggle is always to find a language in film that is appropriate to one's politics.
'At the end of the day, having politics also means wanting to persuade other people with your own understanding. This is not about getting people to vote for left or right, or joining the Congress party or the Maoists. It's not only about facts and information because if that was what it took to persuade people, the good politics would always push out the bad.
'It's about bringing every insight and feeling into the ring, while reassuring the viewer that you are not going to manipulate them, or hit them on the head with propaganda. Instead, they will be taken seriously, taken to be a thinking person, and an argument will be presented before them.
'This mode of making films is the only one that makes sense to me any more, and I know this is possible only as an independent filmmaker because quite often the censorial dimension of funders and commissioning editors is not about the subject, or even facts. It is about the language of film, about how the narrative unfolds.'
Trust is the essence
Kak continues to talk about filming his subjects: 'Trust is pretty much the essence of the documentary filmmaker's craft, is it not? In documentary film, certainly the kind I'm involved in, we are the ones who are on watch. We need to tiptoe around the lives of those who let us in, whether it is in a home, or in the street. They will trust you when your intentions are matched by what you do, and how you do it.'
I ask him how important this way of working is for him and how much it governs the structure of his films.
'The films that I have made in the last 20 years are all aspiring to be essays, I guess. And yet they are very much constructed from the brick and mortar of everyday life, of observation. In one sense I'm very much invested in sharing with the viewer what it was really like at the construction site of a 1,000-foot-long bridge made of cane and bamboo, or the capture of a dam site by anti-dam activists.
'We're there with the person, yet we don't want ourselves to be drowned in the reality of it, swept away by the emotional lives of individuals, or in some false search for a constructed "narrative arc". We search, always imperfectly, for that moment which communicates the essence of what is going on in a space, and in a way that is universal and does not need translation.'
Often using found footage in his films, like a civil rights lawyer calling up witnesses and supporting evidence in a trial, Kak explains that, 'In Kashmir, as the armed rebellion was sought to be broken by a brutal counter-insurgency, the 1990s became a time of incredible violence and the trauma of those years carries into the present. When I was researching and shooting for Jashn-e-Azadi, it was really palpable but one of the problems we were having in the edit was the difficulty of evoking that decade. People were both traumatised and afraid to speak about it, at least on camera.
'The 1990s were, however, already the video years, and we knew weddings were being recorded, and felt that surely there existed there material that we could use. But getting hold of it was easier said than done because the same fears that surrounded everyday speech also surrounded the video material. It took me more than a year, and the relentless pursuit of it by very close friends, before I received some: a bag of VHS tapes, anonymously dropped off at the place where I was staying. Some of it was extremely disturbing and we weren't sure that we could use it, but the strategy my editor Tarun Bhartiya deployed was to use it very sparingly, like steroids I imagine. Archival material has that ability. It can run away with a film.'
Ambiguous power
Another element of Kak's work is the use of poetry throughout the narrative structure to reinforce the facts and connect distant woes to ongoing problems within Indian society.
'In Kashmir,' he elaborates, 'there is also a very long and rich tradition of poetry, and it's not unusual to find the poems of 18th and 19th-century poets still being sung by people at weddings, routinely played on the radio, and remembered in a very everyday sort of way as part of a strong oral tradition.
'For Jashn-e-Azadi I thought it would be useful to harness the ambiguous power of poetry to lift the lid on things that must be left unsaid. In fact, several of the poems used in the film were not written in the present but in the 1960s. They were meant to describe the disappointments and frustrations of Kashmiris in the aftermath of Partition, and yet they seemed totally appropriate for the present.
'Red Ant Dream uses the words of Avtar Singh Sandhu, "Paash", who was probably the most incandescent of the angry poets of the the 1960s, the era that the Naxalite movement peaked in India before it was brutally cut down.'
So does Kak feel that he has contributed to preserving the memory of disappearing cultures, especially in in his early work, films like In the Forest Hangs a Bridge and This Land, My Land, Eng-Land?
'I don't see my work as anthropological in any way,' he responds. 'And I don't think the films have set out to preserve what is disappearing or has already gone. What I saw in the 1,000-foot cane and bamboo bridges of Northeast India, for example, was not in fact something that was disappearing but rather a dazzling display of accumulated traditional wisdom. In the Forest Hangs a Bridge was an attempt to celebrate that.
'I think with every film that one has done, even with the ones that were commissions, you try and push the limits. To the point that sometimes the funders may well get totally derailed.
'When I screened the rough-cut of This Land, My Land, Eng-Land to Doordarshan, the Indian state-run television station, back in 1991, they were mortified. I mean this was the early 1990s. India was stepping out onto the world stage as this fast liberalising new wonder-economy, and they've commissioned a film which they imagine is about how Indians have conquered Britain. They are expecting doctors, bankers and tandoori kings. Instead we have a slow-moving, reflective film about some young people nibbling at the edges of the art scene in London!
'My work is not deliberately concerned with highlighting the conditions of those who are in the margins, or have been marginalised but these are the people one is most excited, energised and renewed by. They are, by and large, fighting people, and yes, resistance is a theme that I do often return to.
Screening culture
Asked whether he feels he knows his audience and who he makes his films for, Kak says: 'The Indian documentary scene is so strongly shaped by a screening culture that has grown alongside it. A generation of filmmakers who have spent as much time and effort screening our films as we have spent making them. All that is part of the politics that animates the genre in India.
'In Kerala, for example, there has been the Odessa Collective that travelled from village to village screening film classics, and raising tiny bits of money for their own productions. Social movements, activists of all kinds, all kinds of people, have got together to screen documentaries and spawned some very exciting screening institutions, from the Bangalore-based Pedestrian Pictures, to the Cinema of Resistance that began in the small town of Gorakhpur in north India, to the amazing work being done by the People's Cinema in Calcutta.
'When I first screened my film Words on Water, about the anti-dam movement centred on the Narmada River, to an audience at the Asian Social Forum in 2002, the end credits were drowned out by the slogans raised by the people in the audience! They were mostly from the Narmada Valley, and they suddenly all got up and marched out of the room, down two flights of steps, singing their battle song – Narmada ki ghati mein, ab ladai jari hai! (In the valley of the Narmada, the fight is on!)
'And when I screened Jashn-e-Azadi in Kashmir some years later, that whole thing was repeated. The Tagore Hall was reverberating with slogans for the best part of the screening. "Don't stop them now," somebody told me in the interval. "They'll watch properly the next time!"
'The problem really is to break through the barriers of indifference that our corporate media help to construct around people, that makes them think that having an alternative way of looking at the world is an absurd, hopeless idea. I am interested in resistance, and it's not some hip fetish about how cool it is to be resisting. To resist is to hope, and hope is revolutionary.'
---
Filmography
Red Ant Dream 2013
Are revolutions even possible anymore? A reflection on protest and armed resistance in today's India, creates an urgent critique of Indian democracy.
Jashn-e-Azadi (How We Celebrate Freedom) 2007
Explores the many meanings of Azadi (Freedom) in Kashmir, using a combination of vérité, rare archive and poetry. Set during the long-running conflict, in what is possibly the most militarised zone in the world.
Words on Water 2002
For more than 15 years, people of the Narmada Valley in central India have resisted a series of massive dams on their river. Their non-violent struggle exposes the deceptive heart of India's development politics.
In the Forest Hangs A Bridge 1999
Deep in the forested hills at the north-eastern extremity of India, a village gathers to build a 1,000-foot suspension bridge, using traditional materials of cane and bamboo.
One Weapon 1997
Two windows on the power of the vote – an election in Punjab, after nearly a decade of turmoil, and a Dalit rally in southern Tamil Nadu. Democracy and the power of a vote, in the build-up to India's 50th year of independence.
Harvest of Rain 1995
Dedicated to India's traditional water harvesting systems and practices. Filmed in the states of Uttar Pradesh, Rajasthan and Tamil Nadu, a record of the profound traditional science of the people.
This Land, My Land, Eng-land! 1993
A House and a Home 1993
Originally part of 'Crossings – The Indian Abroad', six films looking at the Indian diaspora in the UK, South Africa, Trinidad, Malaysia, California and New York. Only two were made, This Land… looked at young British Asian artists struggling with their cultural identity in 1990s England. A House… looked at land, housing and home in the immediate aftermath of the end of apartheid in South Africa.
Cambodia: Angkor Remembered 1990
A team of Indian archeologists helps in the restoration of Cambodia's iconic temple, in the post Khmer Rouge period. Past and present collide at the walls of the temple.
Pradakshina, Journey Down the Ganga 1987
A seven-part travelogue, made for television, about the river Ganges, from its source high in the Himalayas, to where it empties out in the Bay of Bengal.
Punjab: Doosra Adhay (Chapter Two) 1986
Beginning in a barely functioning school in the border town of Dera Baba Nanak in Punjab, this three-part series travels across Punjab in the days of the Khalistan struggle.
Savdhan! Bacche khel rahen hain (Caution! Children at Play) 1983
A theatre workshop for children brings together disabled and non-disabled children for a month, with unpredictable and often chaotic consequences.
Kinnaur ke Log (People of Kinnaur) 1982
Kak's first film looks at a community of shepherds living in a small Himalayan village, part of a series of films meant to teach Indians about the diversity of culture within their own country.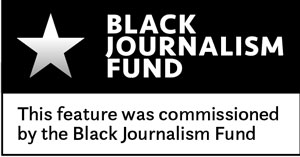 A selection of Sanjay Kak's films are being screened at the BFI on 16 and 17 September.
Dipesh Pandya is an artist and curator based in Margate, England. This feature was commissioned by the Black Journalism Fund.