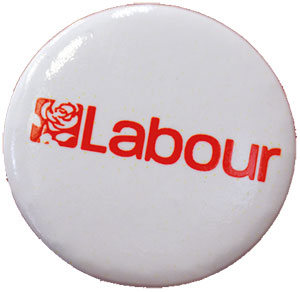 Jeremy Corbyn bags available in the Red Pepper shop
You never thought you'd do it, but you're a newly-minted member of the Labour Party. Now you want to throw yourself into Labour activism – and try to influence policy while supporting Jeremy Corbyn. So how do you do it?
1 Find your local meeting
Getting in touch with your local Labour Party branch isn't as straightforward as you might imagine. Branches vary significantly in their levels of activity. Some have lively meetings every month, but others meet only once a year to elect officers and delegates. There may also be other meetings such as the Local Campaign Forum (see below).
Ideally you should have been contacted already by your membership secretary and put in touch with your local branch secretary. If that hasn't happened, ask your Constituency Labour Party (CLP) secretary, whose contact details should be on your membership card, for details of your local meetings.
2 Make some allies
There are a number of networks of left-wing members in the party. Supporters of the newly created Momentum back Jeremy Corbyn's ideas, and are starting to form groups at local level. In some areas there will be local Labour Representation Committee (LRC) or Red Labour groups to join. In Scotland look for the Campaign for Socialism or in Wales the Welsh Grassroots Alliance.
The Campaign for Labour Party Democracy is less of an organised presence in individual constituencies, but it is an important national network able to advise on all the detailed issues of internal procedure and decision-making.
Be wary of anyone calling themselves a 'moderate' – this is the new code word for Blairite or right winger. Progress and Labour First are two networks of the right wing, but both operate mostly beneath the radar, organising to take key positions at local level and to get right-wing candidates selected. Their sympathisers are also frequently found in unelected positions. Remember that they don't represent most members: their candidate Liz Kendall got only 4.5 per cent of the leadership vote.
3 Put pressure on your MP and councillors
Outside a few areas, it's unlikely that your local representatives are entirely in agreement with the new Corbyn leadership. However, members have a limited ability to influence MPs or councillors once they are elected.
Where it's a question of disagreeing on an individual issue, you could try tabling a motion putting an alternative point of view, to ensure there is a debate. MPs have been known to respond to real pressure from their CLPs.
If the MP is pursuing a generally reactionary agenda then it is trickier. Currently MPs cannot be removed by members between elections. If an MP wishes to re-stand at the next general election then they will automatically be allowed to, as long as they win a majority in a secret 'trigger ballot'. That means more than 50 per cent of branches, affiliates and other party units in the constituency need to vote against the current MP for there to be any contest at all.
Even then the choice would only be allowed from those on a shortlist overseen by the party machine. The right wing are currently desperate to stop MPs being made more accountable to party members through any sort of 'deselection' procedure.
4 Find out more
One of the best sources of information since the days of the Bennites in the early 1980s has been Labour Briefing – look out for its red, white and black cover.
At conferences make sure to pick up the Campaign for Labour Party Democracy's 'Yellow Pages' briefing. Websites LabourList and Left Futures carry useful material, as does Red Labour on social media.
Jargon buster
Constituency Labour Party (CLP) The structure organising Labour members in each parliamentary constituency. These are made up of several branches (sometimes called BLPs), usually meeting at local council ward level.
General Committee (GC) A CLP's main decision-making body, made up of delegates from the branches, and local branches of affiliates such as unions. Some CLPs have moved away from this structure and hold 'all members meetings' instead.
Local Campaign Forum (LCF) A meeting where party members oversee the work of local councillors, at least in theory.
National Policy Forum (NPF) The process for making party policy, set up by Tony Blair to replace most votes at party conferences. Made up of shadow ministers and elected delegates.
Parliamentary Labour Party (PLP) The group of Labour MPs in parliament. The equivalent at local council level is the 'Labour Group'.