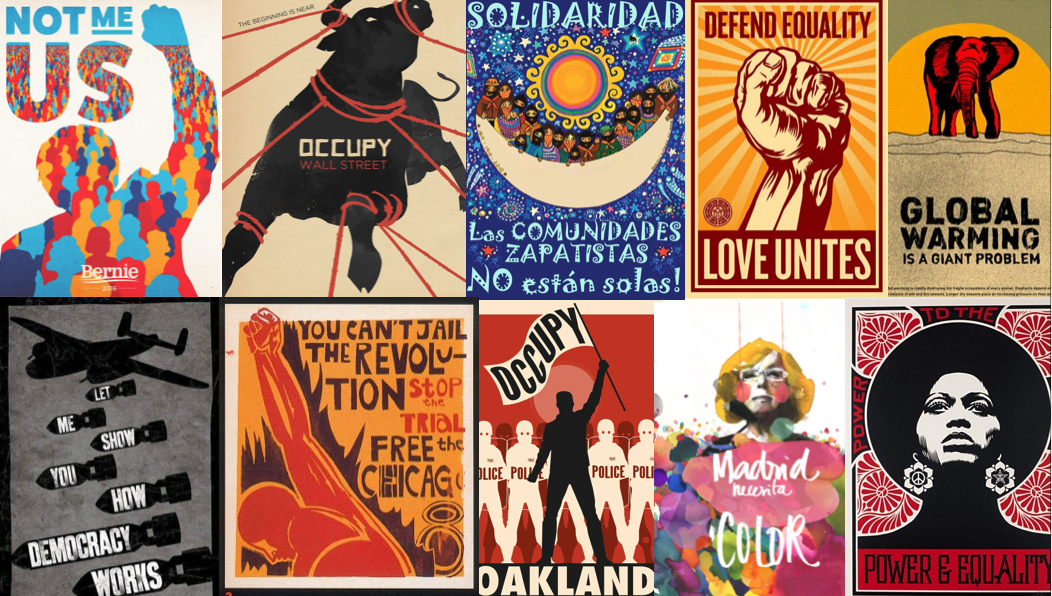 As well as extreme Brexit, the 2017 snap election threatens 5 more years of punishing austerity, authoritarianism and xenophobia. Red Pepper believes that civil society must act now to take back control of the political debate.
We are calling for visual artists to help articulate the aspirations of Britain's progressive majority for a future defined by anti-racism, public investment, freedom and democracy to give a boost to movements for social justice in the UK.
Can your work help to capture the mood? Lead the way? Shine a light? Speak truth to power?
We welcome submissions NOW to a gallery of poster designs that will be freely available for campaigns to use under a Creative Commons licence, online and in print. A selection of designs will be published in Red Pepper Magazine, chosen for poster print-runs and featured in a special exhibition.
Need inspiration? Check out the DIY imagery produced to support Manuela Carmela for mayor of Madrid, or posters of the global Occupy movement.
Red Pepper is a magazine of the left, here's a flavour of the themes that interest us: Anti-Tory / Anti-racist / Anti-austerity / No borders / Pro Corbyn / Pro Caroline Lucas / Anti-capitalist / Action on climate change / Social justice / Anti-war / Solidarity / Peace / Luxury for all / and more.
During the election we will focus on mass distribution, via an online gallery and print-runs so we can send posters around the UK.
Deadline: Entries welcome, and will be published online from now until the election on 8 June 2017.
Terms and conditions: Submissions are welcome from individuals or groups, and artists of all levels of experience. The form and style are up to you. We particularly welcome entries from those underrepresented in the worlds of art, media and politics, such as women and black and minority ethnic communities. After the election we hope to run a UK exhibition tour and explore the possibility of selling some special edition prints, on terms to be agreed with the artist. Revenue from poster sales will be split between the artist and Red Pepper and any any funds raised by Red Pepper will go towards the production and distribution of further radical propaganda e.g. to cover the costs of an exhibition and to commission future art works.
Submit your work: Email jenny@redpepper.org.uk for further information, or to submit your design. Please send a .jpeg and/or .pdf attachment with your email and write End Tory Rule Poster Campaign Submission in the subject line.