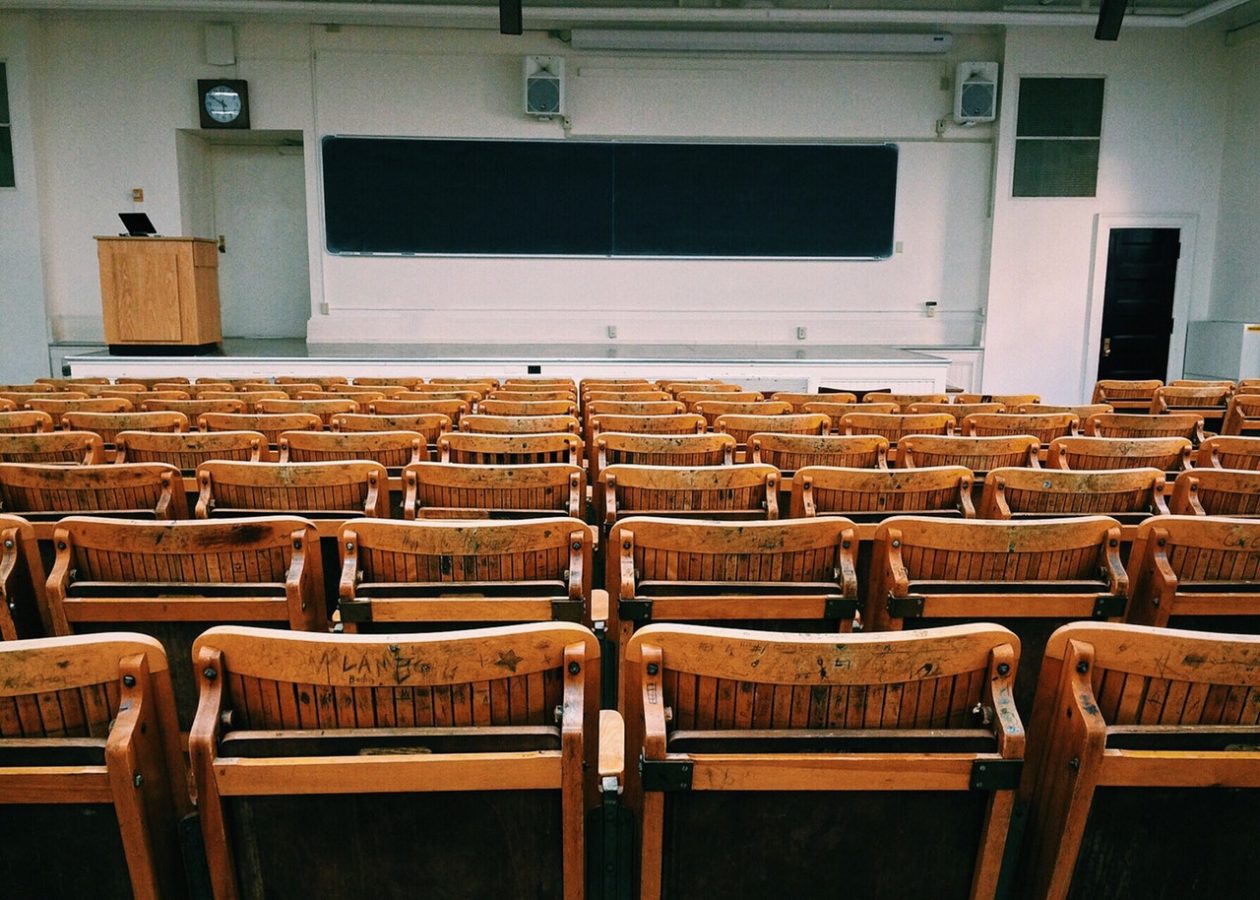 In the next few days the UK Government will publish the results of the Augar Review into higher education funding in England, following a series of delays due to the ongoing Brexit negotiations. It is expected that the review will call for annual tuition fees to be cut by 20%, from £9,250 to £7,500.
Both university vice-chancellors and the University and College Union have warned that such a move is likely to seriously undermine the financial viability of many debt-ridden institutions, leading possibly even to closure, unless the Government plugs the gap with public funding.
Representatives from the Russell Group coalition of redbrick universities, for example, warned that if the latter didn't happen, English HE would face a "funding crisis." "Some institutions would likely close," they insisted. "Others would have to reduce the range of courses they offer. Higher cost subjects, such as science, technology and engineering, would be threatened even though they are producing the graduates our economy needs."
In response to rising levels of borrowing in the sector to fuel capital spending, Office for Students' head Sir Michael Barber last year said that the new regulator would "not bail out providers in financial difficulty." "This kind of thinking – not unlike the 'too big to fail' idea among the banks – will lead to poor decision-making and a lack of financial discipline," he said.
But what would happen if a university were actually to "fail"? And what should the Left response be, if this were to happen?
As I have argued in my recently published pamphlet, Markets, Monopolies and Municipal Ownership, institutional failure is not a problem, as such, for the Tories. Far from wanting to create a market in HE, I claim that market reform will in the long-term result in monopolisation, with universities, colleges and even schools fighting it out until the education sector is dominated by multi-national education corporations.
While the Left need to be clear about this underlying process of monopolisation, trade unionists and activists need get ahead of this process by looking at alternative models of ownership and control.
Columbus in a mortarboard
Before moving on to look at contemporary examples of such models, we need to place the Augar Review in the context of the monopolisation of English HE mentioned above.
After almost ten years of successive reforms, the stated aim of creating a market in HE to drive up quality through choice and competition has failed.
Announcing the Augar Review, Theresa May expressed disappointment at the failure to create competitive HE market, specifically lamenting a lack of progress towards a variable tuition fee system reflecting future earnings differences between institutions and even courses.
Due to its potential for political controversy, marketisation has been pursued largely through backdoor reforms and legislative tweaks. In 2010, the Tories trebled tuition fees to £9000 in England, at the same time almost entirely cutting the teaching grant for universities and deregulating the private sector.
Despite attempting to emulate the advantages of a graduate tax – mainly avoiding non-graduates subsidising the future employment premium of graduates – the 'income-contingent' loan system created a series of contradictions within the marketisation project.
Instead of encouraging students to think of themselves as consumers, fees and loans have led directly to the high levels of stress and prevalence of mental health issues in students who quite rightly worry about starting their qcareers with debts of up to £50,000 (including maintenance loans).
Universities also failed to respond to market "nudging", not charging roughly what courses cost to run but rather hiking fees across the board to the maximum £9,000 fee for fear that anything less would signal low quality.
Augar, then, is yet another policy intervention aimed at disentangling the internal contradictions of marketisation. That it will not manage to do so is obvious to everyone.
In my pamphlet, however, I have argued that we need to drill down beneath the surface of these reforms and their accompanying ideological justifications to understand marketisation in terms of monopolisation, rather than competition.
While slashing fees without replacing this university income with public funding will without a doubt lead to a funding crisis in English HE, the resulting mergers and hostile take-overs will further Tory objectives rather than frustrate them.
In its recently published International Education Strategy, the Government revealed its aim to increase the value of the UK's education exports from £20bn in 2016 to £35bn by 2030, growing the number of international students from about 450,000 to 600,000 during this period.
Not only would this put education in the UK's top-five exports alongside cars and pharmaceuticals, but according to the Government, would also help us to expand our "soft power" across the globe.
What has this got to do with monopolisation? A few lines from the memoirs of former Minister of State for Universities and Science, David Willetts, are revealing.
"One reason why I was so keen on promoting alternative providers was that I hoped at least one big British based global higher education chain would emerge. But there is no sign of this."
"The world now has fifty mega-universities, several with around a million students. But there is only one British institution on the list – the Open University with around 200,000 students. There are global university chains such as Amity, Phoenix, Laureate, Manipal, and Kaplan but none of these are British."
In other words, to maintain our influence in the world in the absence of any real economic or military power, we need to create our own "mega universities", to compete with those in the US and China.
DIY not PFI
While the Tories scheme to restore Britain's imperial status through monopolisation and HE as an export, education activists in England and Scotland have begun to explore the idea of a co-operative university as an alternative way forward.
As Richard Hall notes, a range of "actually existing" co-operative colleges and universities have emerged in recent years. Hall is himself has been involved in the Social Science Centre in Lincoln, a small-scale co-operative university that offers free social science courses to people in the city.
Five years ago, after Leicester University closed the 150-year-old Vaughan College to save money, tutors re-opened the college as a co-operative. The tutors are currently running non-accredited programmes but intend to offer fully-accredited degrees in arts, humanities and the social sciences.
The Co-operative College in Manchester is also in process of creating the first fully-fledged Co-operative University, with government-granted degree awarding powers and access to the student loans system for its students.
As Joss Winn explains, these are all examples of "creation", one of three routes to co-operation in HE. Alongside "dissolution" – which relates to "efforts to embed co-operativism within the university, while not formally and fully constituting the institution as a co-operative – there is also "conversion".
Conversion describes a scenario where the governors, senior management team and academic representatives of a university decide to formally constitute the institution according to co-operative values and principles.
When it comes to conversion, university workers in Scotland – where student fees are still paid for by the state – are leading the way.
Last year, in response to proposed compulsory redundancies by Queen Margaret University to meet its "financial challenges", the local UCU branch put forward a counter-proposal: sell part of its shiny new Musselburgh campus to a community co-operative, which could use the building and its services for social benefit.
Predictably, management rejected the idea, comparing it to a Private Finance Initiative (PFI) and claiming that it would jeopardise the university's income stream. However, QMU UCU have continued to explore possibilities for conversion.
In its radical manifesto, 'Towards a Co-operative University', QMU UCU puts forward a number of proposals that, if implemented, would take their institution closer to becoming a truly public university.
Proposals include opening the universities procurement contracts to bids from local co-operatives, shifting governing power and responsibility away from managers towards staff, students and the local community, and exploring co-operative models of ownership.
"QMU can be a cooperative university, rather than commercial, managerial or conflictual," the UCU branch insists. "If management are willing to share that goal, UCU will play its part in working with them in moving towards it."
"Another university is possible," the manifesto concludes.