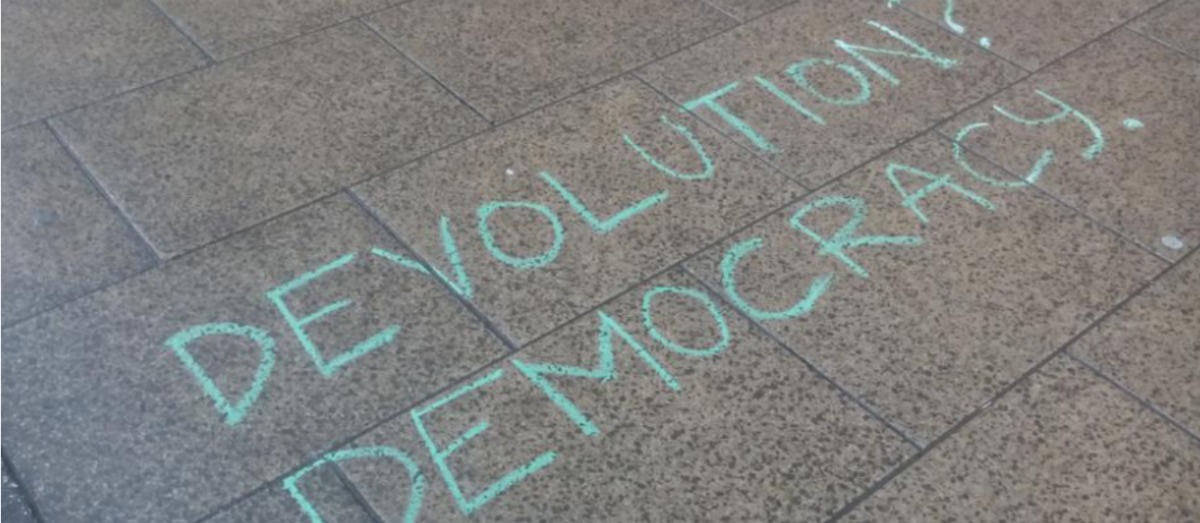 Here in West Yorkshire, nearly every meaningful decision about the political, social, economic and cultural context of our lives is made by people whose own lives are primarily concentrated somewhere else. UK decision-makers have overwhelmingly focused on public policy and investment decisions that are of most benefit to the place they experience every day – London.
If we keep doing things this same way, things will not get better for us. We could leave it up to the same structures that have failed us to decide if they want to do something about it and what that should be. But the evidence suggests that they cannot solve this problem, even if they really want to.
The only way to make sure things are done differently is if those directly affected by these failures stand up and take responsibility for doing it better. This is why Same Skies exists.
We were inspired by the way new voices and ideas became a big part of the debate about the future of Scotland, through organisations such as Common Weal, Women for Independence and the National Collective. We are not the first to think this way in the North of England. The Hannah Mitchell Foundation and Yorkshire Devolution Movement, for example, have been campaigning for greater autonomy for some years.
We also recognise how London's own citizens benefit from the political opportunities offered by a directly elected mayor and an assembly elected by proportional representation, a democratic step forward that has in turn enabled the emergence of voices like Take Back the City and others, inspired by Barcelona en Comú.
The future of our region
Same Skies is a network of individuals who want to engage unheard voices in the debate about the future of our region. It is made up of a small group of volunteer organisers based in different parts of West Yorkshire. We have no funding or staff and all expenses are covered by ourselves and by donations at events.
Our first activity was to organise the 'What kind of region do we want to live in?' event in Manningham, Bradford. This participatory gathering felt very different to previous devolution events in Yorkshire. Indeed, virtually none of the attendees were involved in party politics or had attended a 'devolution' event before. Two-fifths of participants were women.
We discussed a range of ideas for the future of our region. We talked about the need to address the issue of representation and how to actively engage female, young, working class and BME voices, about how a local public banking system could invest sustainably in local business, and about ways to address the unfair choice many young people face in having to move to London and the south east to find work.
Our vision is that regional democracy building up over time from below is ready to meet the devolution being passed down from above in a way that makes the most of the opportunity and uses it to expand its potential transformative powerWe also found that the term 'devolution' itself has primarily negative connotations, associated not with Scotland or Wales, but with cuts, backroom deals and partisan politics. Instead we talk about regional democracy – standing up where we are, looking out positively and seeing opportunities to improve the lives of our neighbours through a new democracy big enough to make a real difference but close enough to prioritise our needs.
Following this event, we developed the 'We Share the Same Skies' collaborative blog of hopeful ideas. Most of the articles have been written by women and all by residents of West Yorkshire, on topics of mental health, refugees, local public banks, a potential trial for citizens' income and lessons learnt from the Kurdish autonomous region of Rojava in Syria (see RP Dec/Jan 2017).
This led to providing alternative voices in debates about devolution and the future of our region on a number of public platforms before hosting a regional democracy workshop at Leeds Summat – an annual gathering of activists and campaigners on a range of social and environmental issues. Many came to the workshop with understandable cynicism about the 'Osbornian' (after the former chancellor) view of devolution, but by the end were starting to think about the opportunities regional democracy provides for a vision less constrained by the UK establishment's domination of 'national' institutions.
Building upwards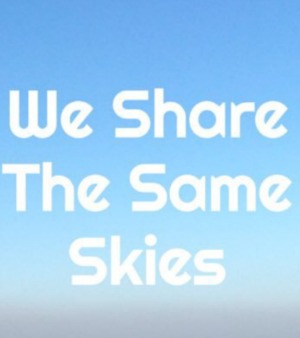 has so far been an unseen and unknown process for the vast majority of us who live in Yorkshire. From where we stand, we must work together to build upwards towards regional democracy. That may be up to the level of West Yorkshire, to the whole of Yorkshire or to the whole of the North.
Despite the failures of the past, there are lots of examples of people in all places and from all backgrounds around West Yorkshire who are doing good things – initiatives like Speaker's Corner in Bradford, Making Space in Huddersfield and Together for Peace in Leeds. Many of these are contained in the Hannah Directory, which 'celebrates all the great stuff people are doing in places in England's north and asks how even more of it can happen'.
Devolution, by its nature, is about passing power down from those who hold it to be exercised at a smaller geographical level. Our vision is that regional democracy building up over time from below is ready to meet the devolution being passed down from above in a way that makes the most of the opportunity and uses it to expand its potential transformative power. We believe the bottom line is that a centralised UK has failed us and that the idea of regional democracy represents a positive opportunity if we actively try to make it so.
For example, there was a recent meeting of business and council leaders within the West Yorkshire Combined Authority (WYCA) to consider next steps in a 'deal' to devolve certain powers and money from Whitehall to Yorkshire in exchange for a directly-elected mayor. We were asking how many people or civil society organisations even knew that the meeting was happening. Where in the process had we heard the voices of people who most need the change devolution could bring?
Inspired by the creative conscientização of Paulo Freire and the activism of 1960s feminists, we chalked questions on nearby streets and called on the WYCA to initiate a wider conversation. Such use of viral, enigmatic and playful messaging in unusual spaces such as bus stops, lamp posts, trains, libraries, markets and so on is our next step in building a more positive politics for the region, to engage people in region-building and not just resistance, cynicism or scepticism.
Regional democracy is a new way of engaging people, focused on building a strong and diverse civil society capable of working with political parties and local and regional agencies to build on the promise of more local and regional decision making. Let's make it happen.
@SameSkiesBlog