Red Pepper is proud to partner with The World Transformed as it enters its sixth year, building on the collaborations we have done in previous years. We are especially looking forward to returning to an in-person festival; seeing friends from all over the world after this long isolation is just what we need to galvanise the left!
Look out for more details of our work with TWT this year. In the meantime, you might like to read some of our favourite articles from previous years of TWT listed below. And if you haven't subscribed to Red Pepper, please subscribe today to support independent left wing media through these challenging times.
See you in Brighton!
You might like…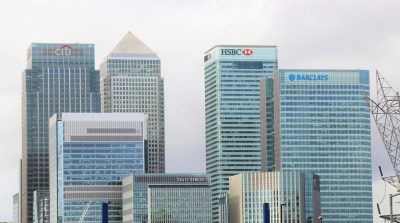 Market meltdown
Grace Blakeley dissects the failure of finance capital and calls for radical measures to take it back under democratic control
In the heady days before the financial crisis, things were looking good for the UK's finance sector. Between 1970 and 2008 it grew 1.5 times faster each year than the economy as a whole. In 1970 finance made up 5 per cent of economic output and 1.5 per cent of profits; by 2008 these figures had both risen to 15 per cent. This boom ended with the crisis of 2008, when the government committed at least £500 billion to bailing out the banks. But the fallout did not stop there: estimates of the impact of the crisis on the UK's real economy place the lost output at between $2-7 trillion…
Take part in building a people's manifesto for the movement
Winning elections is not enough. To transform society we need to involve the people in policy making, argue Kerem Dikerdem and Annie Quick
An election now seems inevitable, and while this should gear us up for one of the fights of our lives, making sure the next Prime Minister is a socialist cannot be an end in itself. Achieving democratic socialism requires not just the transfer of the levers of power from rightwing politicians to leftwing politicians, but a radical transfer of power and wealth from the elites to the people. This is about far more than fixing electoral democracy, and requires a total rethink of the state, and a democratisation of the way that we make and deliver policy…
Only as bold as we need to be
Utopianism isn't a rose-tinted optimism: it's 'the realism of hope' we now desperately need, argues Jack Kellam
2020 has not been kind to the left, to say the least. The euphoric expectations that carried many of us through a cold and dark general election have been definitively dampened: first by an historic defeat at the polls, then by a new Labour party leadership eager to distance itself from a programme of fundamental social transformation…