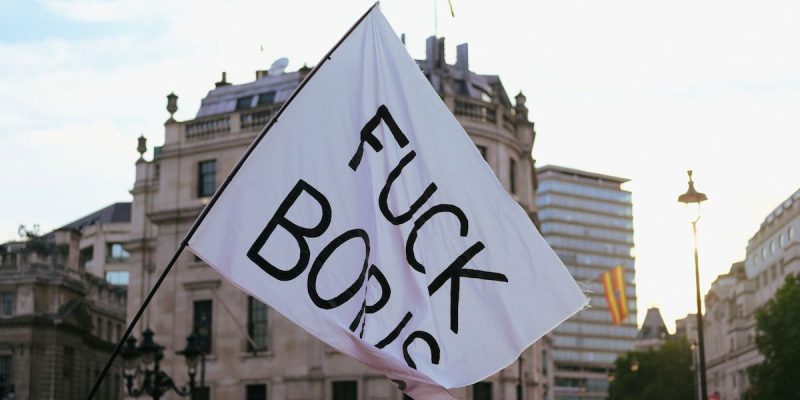 There are two alternative futures opening up ahead of us. One, already visible across the Atlantic and elsewhere, offers the blandishments of violent belonging and authoritarian certainty. The other, which can be glimpsed but not yet seen, transforms the degradations of daily life into the grounds of collective freedom. No middle course can be charted. The collapse of the system's stability – announced by the 2008 financial crash and continuing in jagged patterns of crisis and confusion – rules out any return to Third Way moderation: the past is not coming back. And in its absence arrive, as Jack Shenker puts it at the start of his new book, Now We Have Your Attention, 'possibilities that are both emancipatory and revanchist'.
Those possibilities, released like genies from the broken bottle of capitalism, are what Shenker sets out to map. A foreign correspondent who covered the revolutionary upsurge in Egypt and its repressive cauterisation, an account of which forms his first book, The Egyptians (2016), Shenker is well placed to assess Britain's turn to radicalism. It's a development – in the form of electoral shocks and political turnarounds, vibrant activism and amorphous longing – whose depths, he argues, are not best discerned from Westminster's eyrie. Travelling across the country, from Brighton to Newcastle, London to Glasgow, Shenker attempts to describe the injustices – and to chart the people's resistance.
Demand the impossible
It starts in Manchester. Layla, Kyle and Hannah come from very different backgrounds, but they share the dispensation of their generation: debt, low wages, a shrivelled welfare system and the psychic distress of moving towards a barren, uncertain future through a hyper-competitive present. Their bleak prospects and gruelling experiences draw them together to a meeting organised by Demand the Impossible, a radical education programme, begun in 2012, that aims to empower young people to understand society – and to change it.
Shenker profiles its two founders, Ed Lewis and Jacob Mukherjee, but the focus is on its youthful participants. For each, attendance in itself represents a radical act of refusal and resistance. When the group stages a protest at Manchester's Piccadilly station, which is swiftly shut down by the police, they are delighted. 'They whooped and cheered and high fived,' Shenker writes. 'Something unexpected and seismic has just happened.'
The chapter – the first of seven, each organised by a theme and concentrated in a place – sets the scene for the rest of the book. Britain a decade on from the financial crash is an unforgiving place, defined by the social miseries – impoverishment, state cruelty, exploitation – that necessarily follow from its finance-led economic system, one national node in a global system that Shenker calls 'late capitalism'. But rebellions rise against such punishments and privations. They take shape as strikes, solidarity actions, protests and campaigns, all underpinned by organisations.
In Glasgow, there's the Unity Centre, a collectively-run volunteer organisation that supports those – like Yusra, an international student whose application for asylum was turned down, landing her in Yarl's Wood detention centre – entrammelled in Britain's draconian immigration system. The London Renters Union, Acorn and Living Rent, through patient bottom-up organising of private tenants across the country, are fighting back against a housing system of high rents and few protections. And the United Voices of the World, a new grassroots union – the Independent Workers of Great Britain is another – organises those at the sharpest end of Britain's labour market: precarious, low-paid, predominantly migrant workers. Shenker's account of cleaners striking in August 2018 at the Royal Borough of Kensington and Chelsea and the Ministry of Justice, two sites of privilege temporarily remade by protest, movingly dramatizes the struggle 'to reimagine the way things could be'.
Iniquity and insurrection
Shenker tells this story of iniquity and insurrection well. Every chapter more or less follows the same pattern. It begins with a personal story or a vignette that typifies a systemic problem, of work or housing or borders, which is then described directly, layering resonant quotations from varied sources over Shenker's own analysis. Shifting from the concrete to the abstract and back again, Shenker sets individuals and the organisations they form and join against the conditions that confine them, each acting on one another.
This one-two could feel mechanical – Shenker is fond of the phrase 'And yet' – were its movement less delicately handled. The writing is similarly scrupulous and plays in a range of keys. It can be pithy, as when London's new builds are described as 'global bank accounts with walls and windows'; and it can be poetic, as when, in one metaphor drawn from the natural world among many, Shenker finds 'fertile soil from which shoots of resistance can grow taller'. Its central feature, though, is its attentiveness – to people and to places often overlooked. In a work that chronicles inspiring acts of resistance, the care that defines Shenker's prose feels like its own quiet act of solidarity.
Shenker is partisan, as he cheerfully admits: he partakes of the radical opposition he describes. Though he acknowledges – and in one chapter set in Tilbury, directly documents – the resentment and racism that mark the right's response to Britain's crisis, the animating energy of the book, and the bulk of its subjects, come from the left. What Shenker finds there is fascinating. But what exactly is it? In a 2019 article for the New Socialist, Tom Blackburn gave a forlorn assessment of the left's prospects. Jeremy Corbyn's leadership of the Labour Party and Corbynism more generally, in his view, have not kindled the social forces – composed of movements, campaigns and struggles across the country – needed to create and sustain a Corbyn-led government. Without what Blackburn calls 'popular counter-power', Corbynism is destined to institutional decay and political retrenchment.
No easy answers
In a chapter on The World Transformed, Momentum and the Labour Party, Shenker confronts this dilemma. Though sympathetic to the aims of Momentum and admiring of its achievements, he is alert – as are the staffers he interviews – to the tension between institutional politics and the more insurrectionary kind detailed earlier in the book, 'where people are organising politically in ways that have nothing directly to do with either democratising Labour or winning elections'. It is not a tension that he imagines can be resolved; there are no easy answers. But by sharing a horizon – beyond a straightforward 'revival of social-democratic principles' – the distance between the two undertakings can perhaps be bridged.
'Will a meaningfully "new kind of politics" ever really be possible, after all?' Shenker asks. In the book's final chapter, he gives a hopeful answer, against a background of horror. The extractive energies of Big Tech and the conspiracist pathologies they inculcate, combined with generalised social breakdown, could create the conditions for dystopia. He meets two men, Pete and Baz, who as administrators of the Facebook page for the Northeast Frontline Patriots, an offshoot of the English Defence League, typify the contemporary confluence of far-right politics and tech platforms. Here, starkly, is one alternative future: ethno-nationalist techno-barbarism. Against this terrifying spectre Shenker sets the comforting figures of Jamie Driscoll, a socialist who in 2019 became the first mayor for the North of Tyne region, and Sara Bryson, a community activist for Citizens UK. Both are working sincerely and collectively for a better world. Which set of people, which set of interests, will win out?
The new politics of the people, as the book's subtitle calls it, may not yet have any definite form: it is emergent rather than dominant, contested, vulnerable. But it is be the best hope we've got. And in Jack Shenker's book, it has a document equal to its ambitions and to its fortitude.
Now We Have Your Attention: The New Politics of the People by Jack Shenker is published by Penguin