From Glasgow to Brighton, the streets of the UK look a little different this Monday morning. Guerrilla install crews have swapped 365 adverts with artworks, creating the largest unauthorised advertising takeover in world history as part of the rapidly growing Brandalism campaign against the corporate take-over of public space.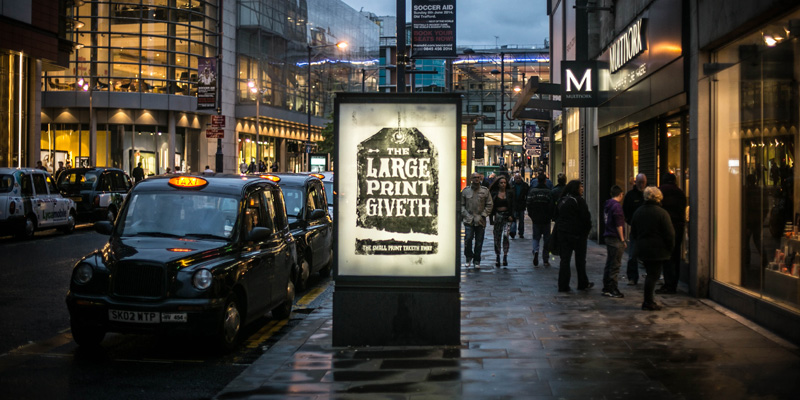 40 specially commissioned international street artists produced artworks exploring the impacts of consumerism, including ecological damage, financial collapse, and gender stereotypes. The Brandalism crew lovingly hand printed the artworks, which replaced adverts by companies such as H&M, Coca Cola, McDonald's and Morrisons in the dead of night this weekend.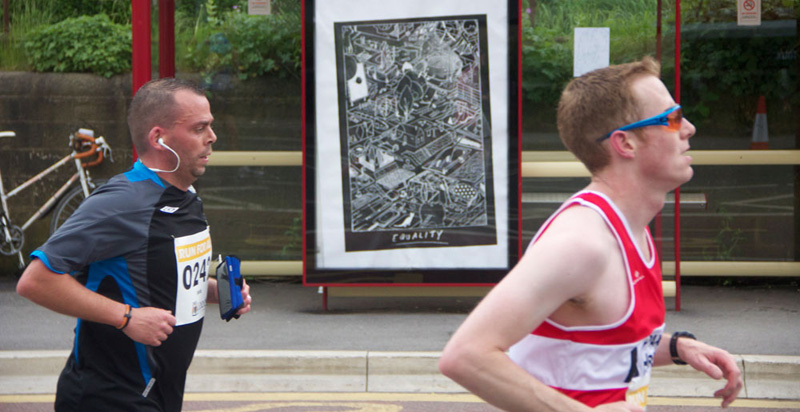 To give the Leeds Half Marathon runners an extra boost the route was plastered with some thought-provoking posters…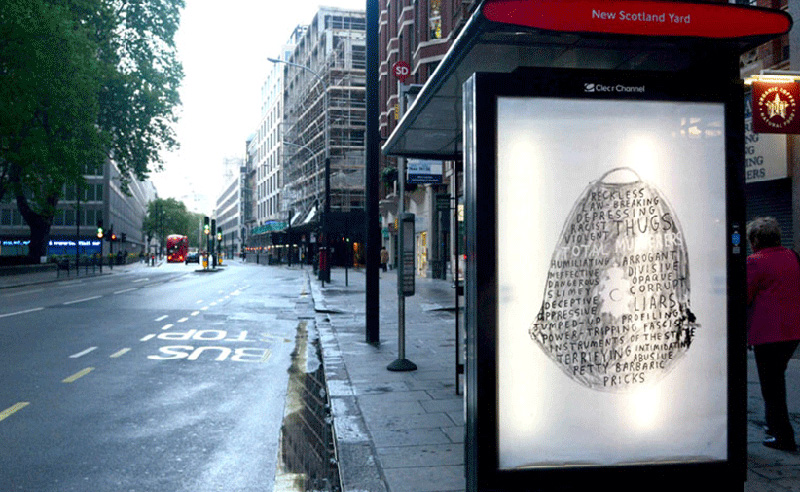 …while some Londoners dropped by Scotland Yard, to try to express how a lot of the people feel about the boys in blue.
With the United Nations currently investigating the impact of advertising on human rights, Brandalism seeks to highlight the lack of control that communities have over their public space. Bill Posters, one of the artists involved in Brandalism, said: 'This is a revolt against visual pollution. Advertising is key driver of a system which destroys our future to fulfil the demands of the present, a ceaseless expansion of production and consumption. Communities are taking back control over their public spaces – expect many more actions like this in the near future.'
Swapping them is easier than you'd imagine. All you need are some of the magic cabinet keys and a trusty hi-viz vest to remain hidden in plain sight. So if you think you can do better, check out the guide (on the Brandalism website) to opening the cabinets, and replace it with something you prefer. Because after all, they're your streets.