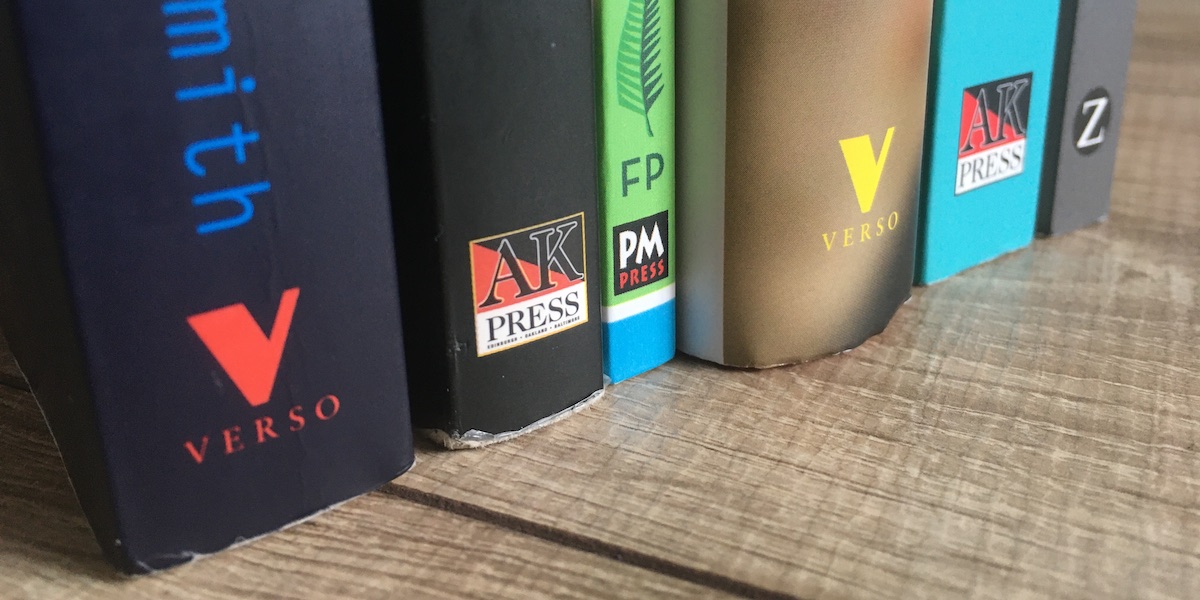 Every print magazine of Red Pepper features book reviews. Our communities and networks are fueled by radical ideas shared in print, usually published by small, socially-minded companies that run – much like ourselves – on a shoestring budget but with a wealth of determination.
As the team at PM Press noted last week: 'Whether through physical distancing, shelter-in-place, or mandated lockdown and quarantine, the public spaces where we typically encounter such ideas – bookstores, libraries, schools and universities, bars, cafes, clubs, conferences, and book fairs – let alone grapple with and organize around such notions, are foreclosed.'
PM, as other publishers, have not been diminished in spirit, however. Many are offering free and heavily discounted books to help people – as individuals and groups – get through the coming weeks and months and come out the other side inspired to build a better world. We encourage readers to take advantage of these offers – and wherever possible to help publishers weather the Covid-19 storm by paying full price or making a donation for free titles.
Below, we pick out some gems available from a few of our favourite publishing houses – from poetry to polemics, science-fiction to sporting history. Many are also holding online events and maintaining active blogs in response to the current global context. Follow them on Twitter and join the emerging global socialist book club.
The worker-run and collectively-managed anarchist publisher and distributor, founded in 1990, is currently selling all ebooks for just $1.99. Red Pepper recommends:
As well as offering discounted titles, US-based publisher Haymarket have made ten books available for free download – including key works by Angela Davis, Naomi Klein, and Grace Chang – all chosen for their relevance to the current moment. The publisher explains: 'We recognize the importance of naming and understanding the source of this deadly and in many ways preventable situation: capitalism, not our fellow-human beings.'
In an effort to 'bring people together (while staying apart)' Haymarket has also made study guides on a few popular titles, perfect for self-organised online discussion groups. Red Pepper recommends:
A recent addition to the radical publishing family, O/R publishes just two titles per month, and prints on-demand – their approach designed to 'jettison the inefficiencies of conventional publishing to better serve readers, writers and the environment.' Red Pepper recommends:
PANDEMIC! Covid-19 Shakes the World by Slavoj Zizek is available on pre-order. In our 2010 review of his book, Violence, Clare Woodford asked: 'I wonder if Zizek is not capitalising on the very fear that he accuses liberal capitalist culture of exploiting?' Her question remains relevant.
People Get Ready! by Joe Guinan and Christine Berry offers readers a chance to reflect on the radical potential of Corbynism. In this 2018 essay, Berry analyses Labour in the context of Podemos and Syriza.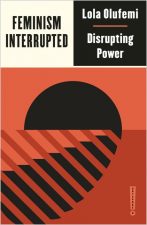 Running since  1969, Pluto is one of the UK's oldest publishers of radical, left-wing non­fiction. Currently offering a free ebook with every order, readers are also encouraged to donate an extra 20 per cent on their order by using the code SOLIDARITY20. Red Pepper recommends:
Founded in 2007, PM aims to entertain and inspire as well as educate – to that end, it produces colouring and cook books, comics, novels, poetry collections, polemics, memoirs, audio books and films, all with a sharp radical edge. Their entire catalogue is 'on sale': use the discount code SOLIDARITY to receive 40 per cent off all purchases, including books, e-books, pamphlets, CDs, DVDs, and t-shirts for the revolution. Red Pepper recommends:
Witches, Witch-Hunting and Women by Silvia Federici. Our 2018 review concluded: 'Federici's attempt to draw together the work of feminists and activist from different parts of the world and place them in historical context is brave, thought-provoking and timely.'
Girls Will Be Boys Will Be Girls Will Be… A coloring book suitable for children and adults that gently undoes patriarchal attitudes towards gender (while killing boredom).
(H)afrocentric by Juliana "Jewels" Smith Ronald Nelson addresses student activism, racism and gentrification in a classically illustrated comic book form.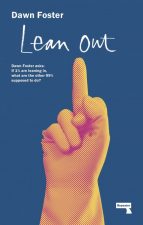 Established in 2014, British publishing house Repeater aims to 'publish in every sphere and genre, combining vigorous dissent and a pragmatic willingness to succeed where messianic abstraction and quiescent co-option have stalled.' Prices are slashed across its catalogue and ebook-only purchases now an option for every title. Red Pepper recommends:
The largest English-language radical press in the world (and formerly New Left Books), Verso is offering a huge 'Reading in a Time of Coronavirus' discount to readers: 80 per cent off all ebooks, 40 per cent off all print books, and a series of six free 'quarantine ebooks' focusing on the end of capitalism. All available until 2 April (at least). Red Pepper recommends:
Compiled by Siobhán McGuirk and K Biswas
Support our Covid-19 crowdfunder to ensure that we can support our writers and editorial team during this uncertain period. Donate today.