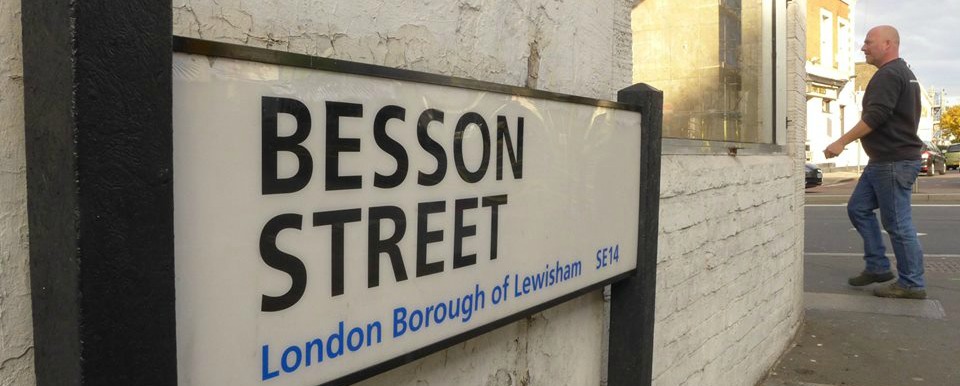 Residents of New Cross, London have rejected the borough of Lewisham's proposal to build council-owned private rental housing on public land. The council plans to run a profit-making housing business in an area of deprivation and housing need.
"We want more council housing, not private housing. The council just wants to make money," said a resident in a consultation initiated by local activists. Other responses pointed out the gentrifying implications of the proposed development. "People in this area can't really afford it. It will bring people from outside. We'll be the next Shoreditch. It's not fair on the people here," said one resident.
Lewisham proposes to build, in collaboration with a private company, a rental development on land that previously held social housing. The re-developed site, which is currently empty, will offer no social housing at all. Rather, all the housing units will be let out on the private housing market, 65 per cent at market rent and 35 per cent at an 'affordable' rent requiring a household income of about £40,000. None of the residents will be taken from the local housing list, making it a clearly gentrifying project in an area desperately in need of low income housing. Instead, both the private partner and the council will make a profit from the development.
Realising that Lewisham planned to avoid full consultation until the contract with the private partner had been signed, a group of local residents decided to initiate their own consultation. The survey showed a strong majority against the development, and revealed that most local residents were unaware of the new type of privatised, profit-making housing being planned on their doorstep. Most respondents expressed a preference for council housing or at least, as one resident put it, "Houses that people can really afford on average Lewisham incomes and spaces they can rent at below market prices."

The report on the consultation, carried out by local group A Better Besson Street, points out that this new form of privatised council-owned housing at a time of housing crisis comes in response to Conservative government calls for councils to be more 'entrepreneurial', rather than in response to the needs of local residents. Lewisham claims in return that they will offer a better service than most private landlords, and say that rent rises will be capped, though it is likely a change of tenant will see rents return to market levels.
Lewisham sees Besson Street as a pilot project for a series of private rented sector (PRS) schemes owned or part-owned by the council to be built across the borough. Other councils, including Lambeth, have plans for council-owned PRS projects, but Besson Street may be the first largely profit-motivated development with no social housing included. It therefore marks the beginning of what may be a new trend in local authority housing developments: while the council retains ownership, it is in reality privatising the property by acting as a private business. The community-initiated consultation in New Cross makes clear that most people are opposed to this stealth privatisation and many will be prepared to fight it.
Jacob Stringer is a member of A Better Besson Street. For further information please contact abetterbessonstreet@gmail.com