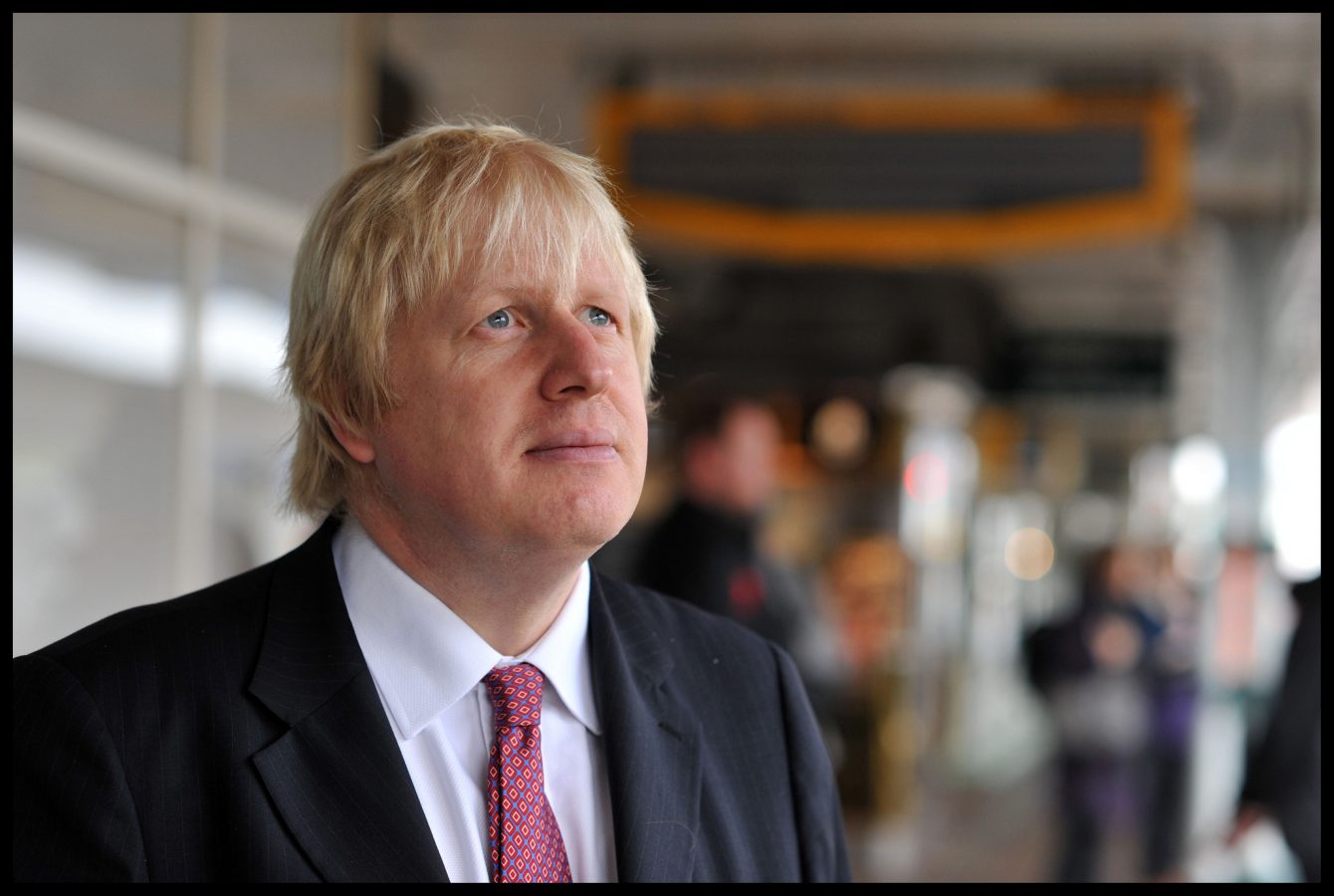 Boris Johnson became the MP for Uxbridge & South Ruislip in 2015 while he was still mayor of London. He was parachuted into the safe Conservative seat to replace long standing local MP John Randall. This was clearly to enable him to continue his career progression in the Tory hierarchy.
Over the last two and a half years Johnson has been an embarrassment and a disgrace, both locally and nationally. Sightings of him in the area are few and far between. He has failed to hold any constituency surgeries and was 'empty chaired' at the 2017 election hustings because he could not be bothered to turn up. There was also a bare minimum election campaign from him and the Tories –  further evidence that he takes his seat and position for granted.
Hillingdon Council, which the constituency falls within, is currently Tory-run. Johnson relies heavily on his friends there to cover for him while he causes havoc in Brexit negotiations and the ongoing cabinet infighting. Compare that to John McDonnell, his neighbouring MP in Hayes & Harlington, who is known for being in touch with local people and issues, carrying out his duties as Shadow Chancellor and campaigning across the country.
Nationally, Johnson is guilty of a catalogue of racist, offensive remarks. His most recent comment came when he said that Libya could become the new Dubai, 'once the dead bodies had been removed'. Previously, he said that the city of Liverpool was 'wallowing in their victim status' after the Hillsborough disaster, and labelled black people 'piccaninnies with watermelon smiles'. This is our most senior diplomat.
What a difference six months makes. When the snap election was called in April, Johnson sat on a healthy majority of 10,695. On 9th June his majority was halved and the seat is now a genuine and realistic target for Labour at the next election. Johnson might have felt pretty comfortable, cushioned with such a large majority – but the seat has previously seen even more dramatic swings away from a majority candidate. In 1997 the long standing Tory MP Sir Michael Shersby had his majority of over 13,000 votes slashed to 724. The council was Labour, then, too. With a proper campaign and support Johnson could go and Labour can regain the local Council in May.
Since the general election, the Constituency Labour Party have held two hugely successful 'Unseat Boris Johnson' events. In July, the journalist and activist Owen Jones, along with MPs Emily Thornberry, Keir Starmer and Marsha de Cordova, joined 350 members and supporters from across the country to knock on thousands of doors. On Sunday, there was another event, in partnership with Jones' and Momentum's Unseat campaign, which is targeting eight high profile and vulnerable Conservative MPs.
Owen Jones, Barry Gardiner, Clive Lewis and Rupa Huq joined canvassers, who again came from all over the country, to help deliver Labour's message of hope and change to locals on the doorstep. The Artist Taxi Driver, who posts popular videos on Twitter, also gave his support by starting the event with a rousing speech and interviewing members. The response to both events has been fabulous, with lifelong Conservative voters making it clear that they are fed up with their party and MP. It's a great base to work from in preparation for next election, whenever it comes.
We have started the crucial process of selecting our candidate who will evict Johnson at the next election. We will soon have our choice in place. We expect there to be a large number of applicants, but there is a clear list of criteria, including unwavering support for the leadership and manifesto.  
It's a great opportunity for Labour to deliver a decisive blow on our way to forming the next government. The people of Uxbridge & South Ruislip deserve better. The country deserves better. Change is on the way. Help us  #UnseatJohnson.