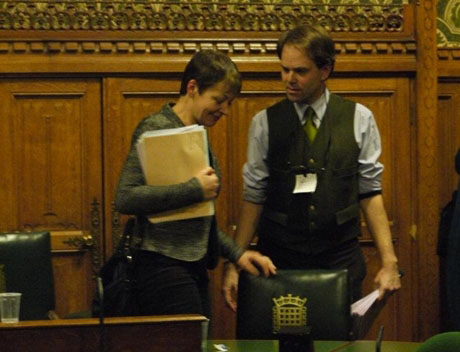 The report was authored by Rupert Read, the starting point of whose thinking is this question: 'Democracy' means 'government by the people', but who are 'the people'?
Read argued that society exists over time and decisions taken today can have significant consequences for people yet to be born. His report argues that the interests of future generations should be formally represented within our existing parliamentary democracy. Building on the philosophies of Plato and of deliberative democracy, and on the precedent of Hungary's innovative office of Ombudsman for Future Generations, Read's report proposes the creation of a new legislative structure – 'Guardians' of Future Generations. The members of this body would be selected by 'sortition', as is current practice for jury service, in order to ensure independence from present-day party political interests.
The Guardians would have a power of veto over legislation that were likely to have substantial negative effects for society in the future, the right to review major administrative decisions which substantially affected future people and the power to initiate legislation to preserve the basic needs and interests of future people.
There has been extensive coverage of Read's proposal: including in the Guardian, Telegraph, Open Democracy, Liberal Conspiracy, www.politics.co.uk and now Red Pepper. The House of Commons launch last week was attended by an extensive range of journalists, politicians and civil society representatives. Speakers at the launch included Caroline Lucas MP, Jon Cruddas MP, and Norman Baker MP (of the government). The Hungarian Ombudsman for Future Generations sent an explicit statement of support (for the proposal) to the meeting.
If you want to read Read's report, here it is: http://www.greenhousethinktank.org/files/greenhouse/home/Guardians_inside_final.pdf