Women are the hardest hit by poverty and human rights abuse, whether at work, in war or at home. This is because in a society shaped by patriarchy, the system whereby men hold power over women, women experience gender-based oppression in every sphere of life. Patriarchy also means women are under-represented in positions of power, creating a vicious cycle.
Whilst there is growing awareness that the war on want is a war for women's rights, what remains less visible is that it is also a war fought by women. Across the world, the frontlines for social justice are lined by women resisting oppression. From garment factories to rural communities, women are the resistance. From those fighting for justice after the shooting of striking workers at the Marikana mine in South Africa to those detained at Yarls Wood on hunger strike against their unjust incarceration.
Meet just a few of the powerful women we are proud to work with, from some of  our partner organisations around the world. International Women's Day is just one day a year – but day in, day out, these women are struggling to secure a better future for the world.
Housing Assembly Women's Collective
South Africa
"The Housing Assembly is a city wide movement for decent housing in the most unequal city in the world. The women's collective was formed because women are at the centre of this struggle. We are the hardest hit because we are the ones responsible for caring, often not just for our own families but the ones we work for. We are the ones walking long distances and queuing in all kinds of weather for water and wood for the fire when there's no electricity for cooking."
Formed in 2009, the Housing Assembly is a housing social movement organising poor people in the Western Cape, South Africa. It has a membership of over 6,500 representing over 20 communities. Housing Assembly campaigns for the rights of poor people to decent housing and affordable basic services. It campaigns together with shack dwellers; backyard dwellers who are squatting; people who are living in dilapidated social housing and facing evictions, provision of water, electricity and sanitation; and an end to evictions and forced removals.
Sahar Francis
ADDAMEER, Palestine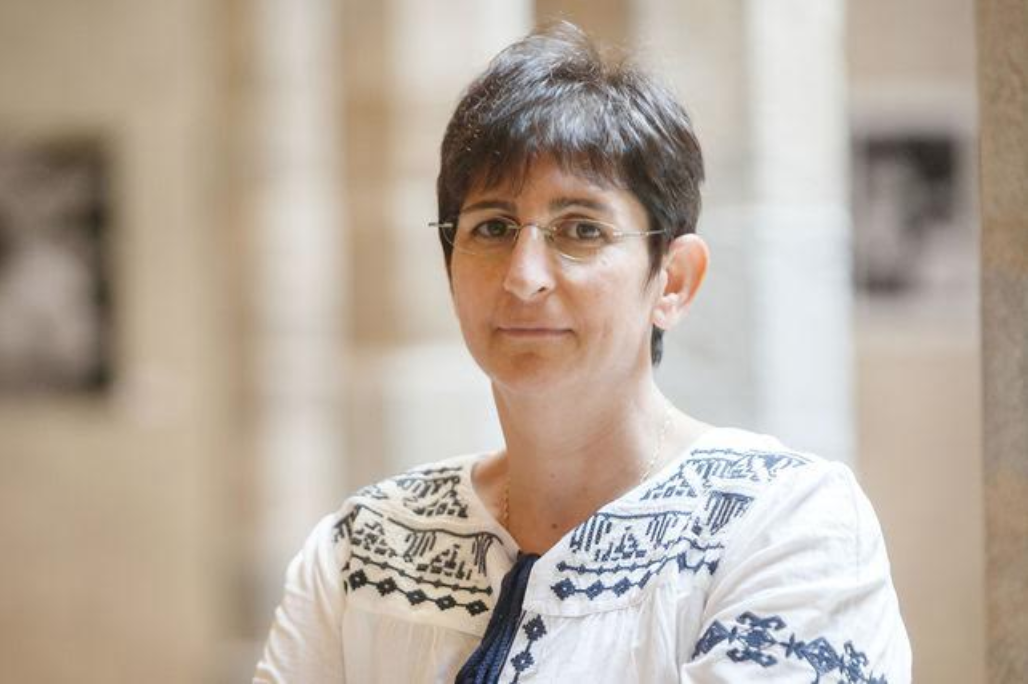 Sahar Francis is the director of ADDAMEER (Arabic for conscience). Established in 1992 by a group of activists interested in human rights, the centre offers free legal aid to political prisoners, advocates their rights at the national and international level, and works to end torture and other violations of prisoners' rights through monitoring, legal procedures and solidarity campaigns. Our relationship with Addameer ensures we can bring the latest news and reports affecting imprisoned Palestinians to our UK campaigns.
"For me, pressing for progress means pushing for accountability. Palestinian political prisoners are subjected to systematic abuse by the Israeli authorities—including torture, ill treatment, arbitrary detention, and a range of other abuses amounting to war crimes. This system does not spare women and children. Pressing for progress is the work of putting an end to Israel's impunity over its illegal military occupation, including its system of arrest and detention of Palestinians as political prisoners. We need us to join our struggles together with others working to hold accountable perpetrators of violence and those complicit in it.​"
Stephanie Vellinor
McStrike, UK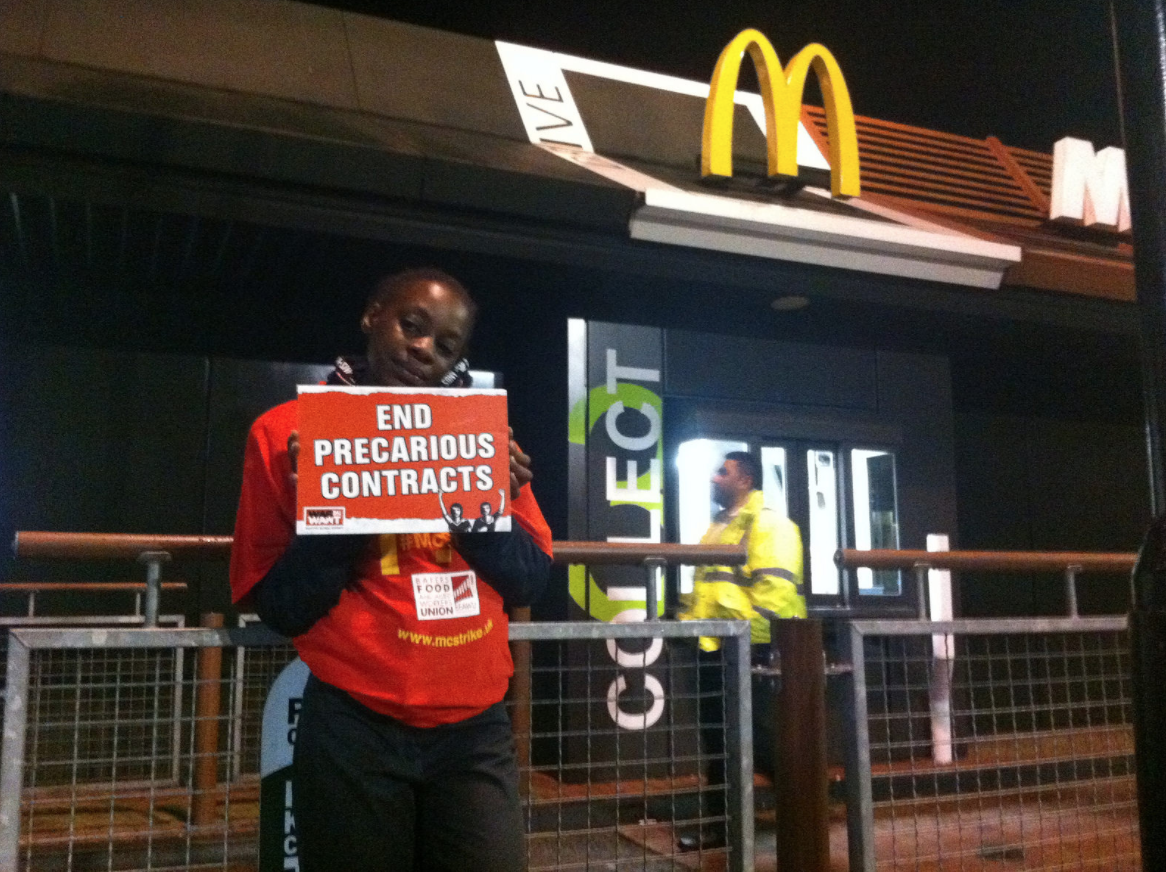 The McStrike is a movement of fast food workers coming together to demand £10 an hour, guaranteed hours and a union.  McStrikers made history on 4 September 2017 when McDonalds workers in Crayford and Cambridge went on strike for the first time in the UK. They are supported by the Bakers Food and Allied Workers Union.
"I made history at midnight on 4th September when I walked out of the McDonald's where I work. I was the first McDonald's worker to ever walk out on strike in the UK. Together with my co-workers, we went on strike to demand £10 an hour, an end to zero hour contracts and our right to join a union. We demand dignity for all workers. I went on strike to make my son proud. I want him to grow up knowing his mum will do whatever it takes to be able to provide for him and to do that I need a fair wage, guaranteed hours and a union."
Angelica Ortiz
Wayuu Women's Force, Colombia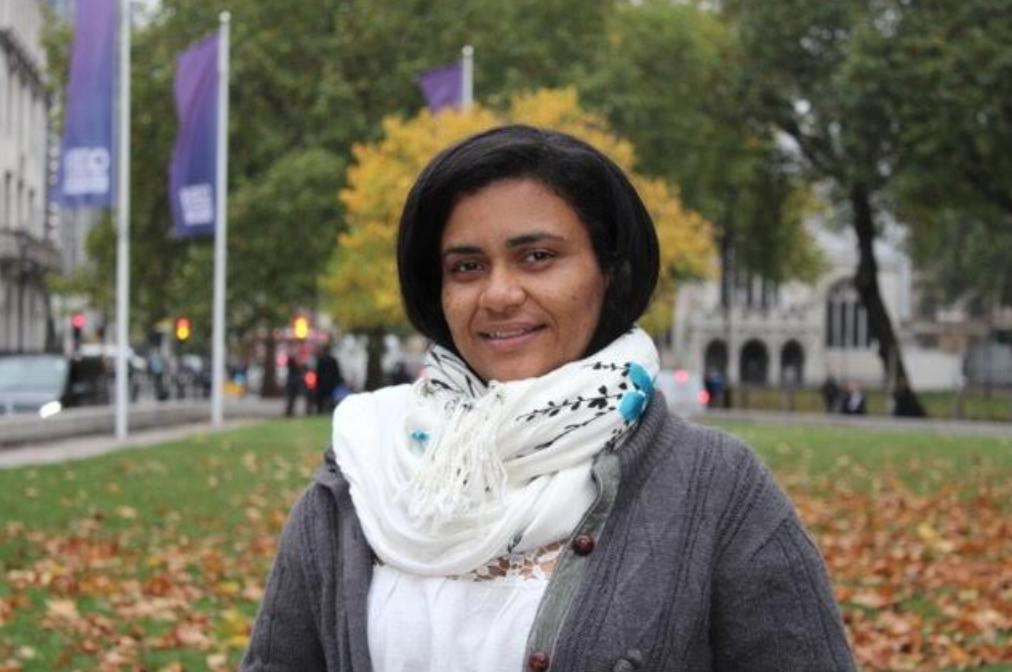 Angelica Ortiz is a Wayúu woman from the Lomguato Reserve and General Secretary of Fuerza de Mujeres Wayúu (Wayúu Women's Force), an organization that raises awareness about the violations of human and ethnic rights in Guajira. They work to denounce the territorial impacts of mega mining projects, including forced displacement and the situation of violation of rights of indigenous women.
"Today, we see a new form of conquest: the land is being stripped of its minerals. Being a Wayuu woman means guarding our territory, taking care of it, protecting the water and the Woumankain – Mother Earth, the greatest woman of all, who gave birth to everything. The Wayuu woman plays a fundamental role in culture, as the transmitter of culture and a vital part of Wayuu society. We do this because we want justice for those who will come after us, we are not paid to defend the territory, it is done through conviction."