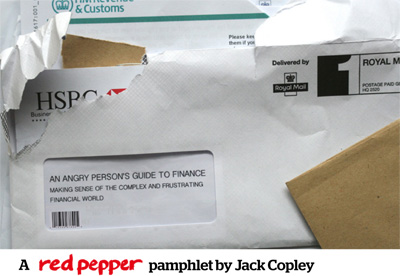 The 2008 financial crisis affected billions of people, many of them severely. Yet this monumental event remains widely misunderstood. People trying to get their heads around modern finance, to understand how it has so negatively affected their lives, usually run into an impenetrable wall of jargon. Legitimate anger is too often reduced to uncomprehending exasperation.
This easy-to-read pamphlet cuts through the technical terms, explaining the most basic and central elements of today's financial system – and it does so in a way that will magnify feelings of outrage, rather than smother them. An Angry Person's Guide to Finance explains the workings of the financial sector, its historical development and its relationship to the actual production of goods and services.
This holistic perspective is urgently needed. It is only by understanding how finance is related to capitalism as a whole that we can grasp its true nature and – crucially – think about ways to change it.