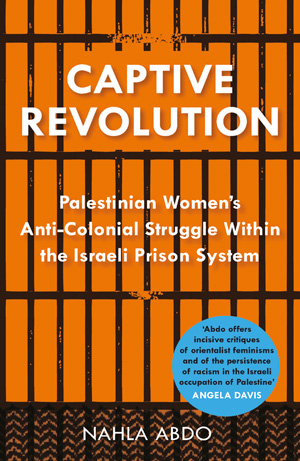 Women have always played a role in resistance movements around the world, yet their stories largely remain untold. Captive Revolution is an ambitious attempt to use oral history to bring women's voices back into the histories of anti‑imperialist struggles. Nahla Abdo interviews Palestinian women who were detained in Israeli prisons for armed resistance during the 1960s to 1980s to help reconstruct a history of Palestinian resistance that, like others, has largely been written by men.
While the book is based on the experiences of the Palestinian women, chapter one looks at the broader phenomenon of female political detainees around the world, from the Middle East to the United States. By taking women's revolutionary history as the starting point, Abdo finds that the experience of Palestinian women is similar to that of Irish women active in the armed struggle against British rule in the 1970s.
If there is a drawback it is that we have to wait until chapter four to hear from the women themselves. While the previous chapters provide fascinating background, it is refreshing when the voices of the women are offered directly.
We learn that the Israeli state uses women's sexuality as a strategy of control against female political activism, through both sexual torture and gendered psychological torture. Women were forced to strip naked in front of both guards and their fellow male detainees, and the threat of rape during interrogations was widespread. No medical attention was given to pregnant women and sanitary supplies were denied. Women's bodies were routinely degraded by prison authorities, used as a site of oppression and victimisation.
Chapter five shows how in turn women utilise their bodies as a site of resistance. One women recalls how, when an interrogator threatened to rape her, she 'unbuttoned [her] shirt and told him: "Do what you wish." . . . I wanted to give him a clear message that his threats did not frighten me.' Others physically retaliated, often having their prison sentences lengthened. The women resisted both individually and collectively. Some spoke about organising hunger strikes and others of turning the prison into a place of learning by organising discussions about politics, society and gender.
The devastating history of repression and occupation has produced an extraordinarily rich Palestinian culture of resistance, including films, folksongs and literature. This book, centred on women's experiences of resistance, is a welcome addition.