Capitalism has played a dual role in the path to sexual liberation. On the one hand, it has inhibited progress by ideologically thrusting people into the heterosexual family, which has been enshrined as a source of security and love. Hence, many have long held that any challenge to this institution was by default typically anti-capitalist, and thus that lesbian and gay subcultures are inherently radical. On the other hand, capitalism plays another role: it provides avenues for sex in superabundance, and thus can be seen as facilitating progress toward sexual freedom.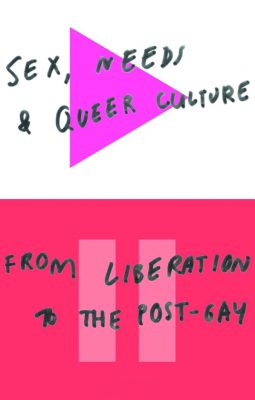 In the wake of a string of victories for gay marriage movements in the west – a signal for many that LGTBQs are indeed 'winning' the battle by redefining the family – David Alderson's Sex, Needs and Queer Culture offers a timely and much-needed critique of 'gay liberation'.
Alderson offers a carefully constructed, critical analysis of contemporary notions of sexual freedom in the historical context of a nascent neoliberal capitalism and era of flexible accumulation. He addresses the processes by which the initial radicalism of sexual liberation of the 1960s gave way to the relatively conservative agendas of marriage and adoption rights. At the same time, he challenges the notion that this transition was in any sense disloyal to its revolutionary roots. Among his many observations, Alderson points out that while '[queer] radicals often like to remind the organisers of contemporary mardi gras-style Pride events that Stonewall was a riot . . . it was first of all a bar'.
By re-examining the works of Herbert Marcuse in relation to cultural theorists Raymond Williams, Marianne DeKoven and Alan Sinfield among others, Alderson outlines the historical shifts that have led to the current economic and cultural conditions (a 'diversified dominant') within which sexual dissidents have been assimilated. From a socialist-humanist perspective, Alderson thereby stitches together a framework that aims to re-evaluate the radicalism and efficacy of queer counterculture and rebellion.
Alderson acknowledges that his work focuses primarily on the gay male experience. But in addition to largely overlooking the role of gender, he also fails to consider the processes of colonialism and racism. This becomes particularly problematic when he makes reference to non-British or American examples of sexual liberation.
Nevertheless, the exceptionality of Alderson's contribution is his placement of the sexual in close proximity to the economic.