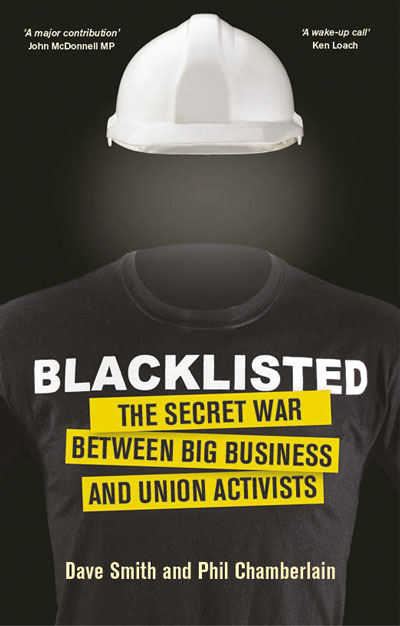 Blacklisted documents an illegal conspiracy between the biggest names in the construction industry to deprive thousands of workers of the means to earn a living – workers whose only 'wrongdoing' was to join a union, attempt to make sites more safe, and stand up for their rights and those of their co-workers.
In February 2009, prompted by an article in the Guardian, the Information Commissioner's Office raided the back-alley office of the Consulting Association, a highly secret, unincorporated organisation that vetted potential employees of 43 construction companies for their union or political activities.
The scandal stretches to the police, with a senior police officer giving a presentation at a Consulting Association meeting, information appearing on blacklist files that can only have come from police sources and evidence that union activists were under surveillance by undercover officers. While it is outrageous that there appears to have been a two-way flow of information between the police and an illegal blacklist, it is more shocking that information also appears to have come from union officials.
Blacklisted engineer Dave Smith and journalist Phil Chamberlain weave stories from an impressive range of interviewees, including blacklisted workers and their families, construction industry staff, union officials and even the wife of the now-deceased ringleader of the operation. This book is important as much for telling the stories of decades of union organising in the construction sector as it is for exposing the blacklist that sought to undermine it.
Unions are demanding that the industry 'Own Up! Clean Up! Pay Up!' But with people who supplied information to the blacklist still in post, evidence of blacklisting continuing on sites such as the Olympics and an insultingly low level of compensation on offer, it is clear that the industry has a long way to go to clean up its act.
'Just by picking up this book, just by reading it, you challenge what I believe to be a corporate spying culture that is out of control.' So ends Mark Thomas's preface to Blacklisted. And it is no exaggeration.