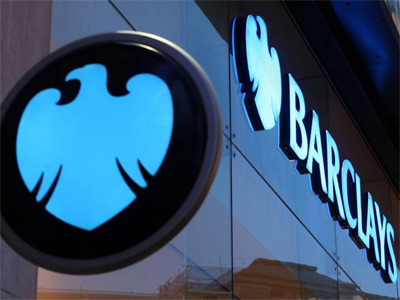 No sooner was it announced that 12,000 jobs will be cut this year by financial giants Barclays, it has been revealed that there is to be a 10 per cent increase in the bonuses it pays to top bankers.
Why? Apparently it's to keep up with 'competition' in the financial sector. That's Barclays' explanation for how investment bankers' bonuses can soar to £1.6 billion, even as the bank declares a fall in profits of 32 per cent. The figure takes the total bonuses paid out in the financial sector to over £67 billion since the 2008 crisis, according to the Office for National Statistics.
But don't worry: chief executive Antony Jenkins is waiving his own bonus, as a sign of good moral character. So that's fine.
Labour pointed out that the money paid in bankers' bonuses 'could fund a paid job for every young person out of work for 12 months or more'. Yet to keep bankers in a competitive market for their supposed 'talents', not only will young people remain unemployed, but thousands more lower-level Barclays staff will find themselves out of work.
Barclays' laughable response is its 'transform' programme, to make it a 'better-behaved bank'. Yet while wages have been falling for the longest period in 50 years, the bankers remain in their bubble of bonuses. As TUC general secretary Frances O'Grady puts it, Barclays are 'sticking two fingers up to hard-pressed families across Britain'. The EU's cap on bonuses can't come soon enough – not that it will stop the semantic playfulness of the financial world. Antony Jenkins has already announced monthly 'role-based' allowances to bankers who will be hit by the bonus cap.
It seems that old habits die hard. We'll have to hammer on the windows of the City a little harder if we want to reap our own deserved rewards – change.