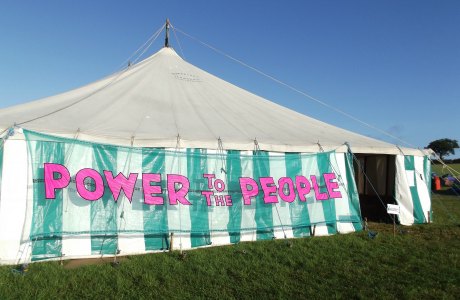 Campaign group No Dash for Gas established a camp called Reclaim the Power, with workshops and direct action training.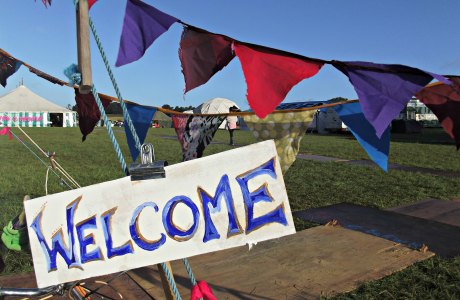 'We are facing a climate crisis, economic crisis and social crisis. We want a clean and fair future where people come before profit. Come to share your ideas. create, imagine, resist', read the open invitation.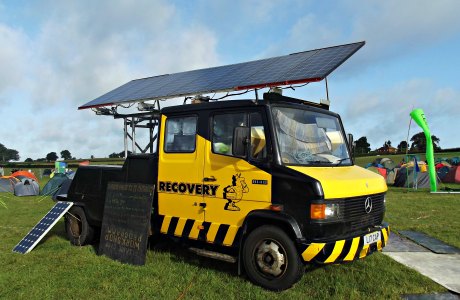 The camp demonstrated ways of sustainable living, such as compost toilets and solar power.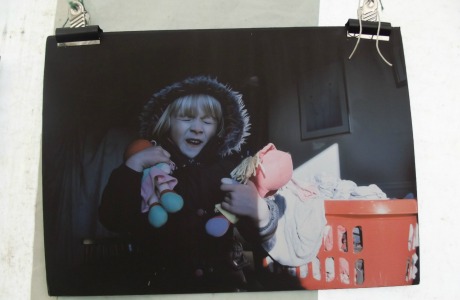 Plus workshops and exhibitions on interlinking issues such as fuel poverty in the UK and international struggles against energy companies.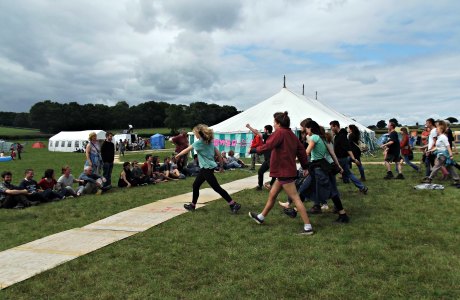 As well as direct action training; in this case, 'police' versus protesters.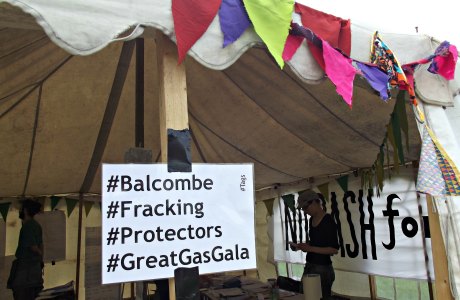 Journalists from the world's media broadcast live updates from the gates and campers spread the word on social media.
For the last few weeks tents have lined the roadside next to the drilling site managed by energy company Cuadrilla.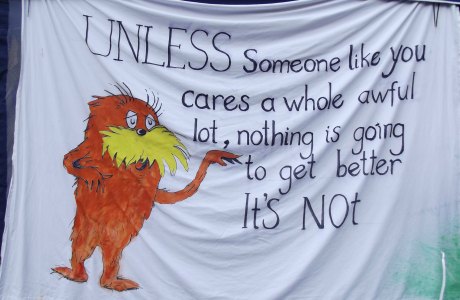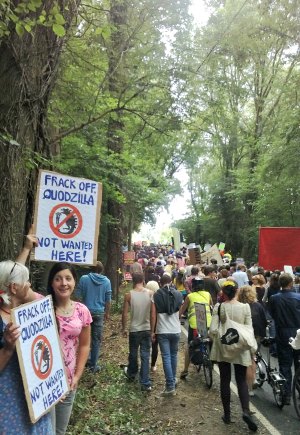 On Sunday thousands marched through the beautiful area, including local residents and people from other regions of the UK threatened by fracking.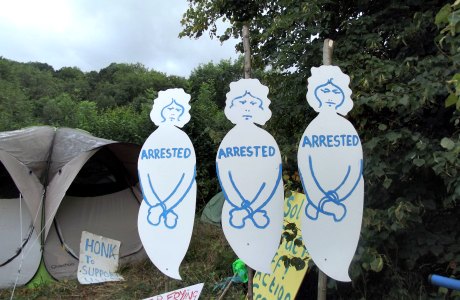 Tributes to those arrested earlier.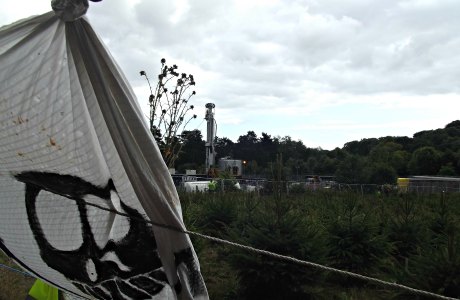 The crowd broke away from the police-designated protest area to form a human chain around the rig.
Since then there have been a series of actions; at the home of ex-Tory Minister Lord Howell, who said fracking should go ahead in the 'desolate' North of England; at the head office of Cuadrilla; at the home of local Tory MP Francis Maude; and at the entrance to Cuadrilla's PR firm Bell Pottinger.
Send us your pictures and find out more on the Reclaim the Power website.