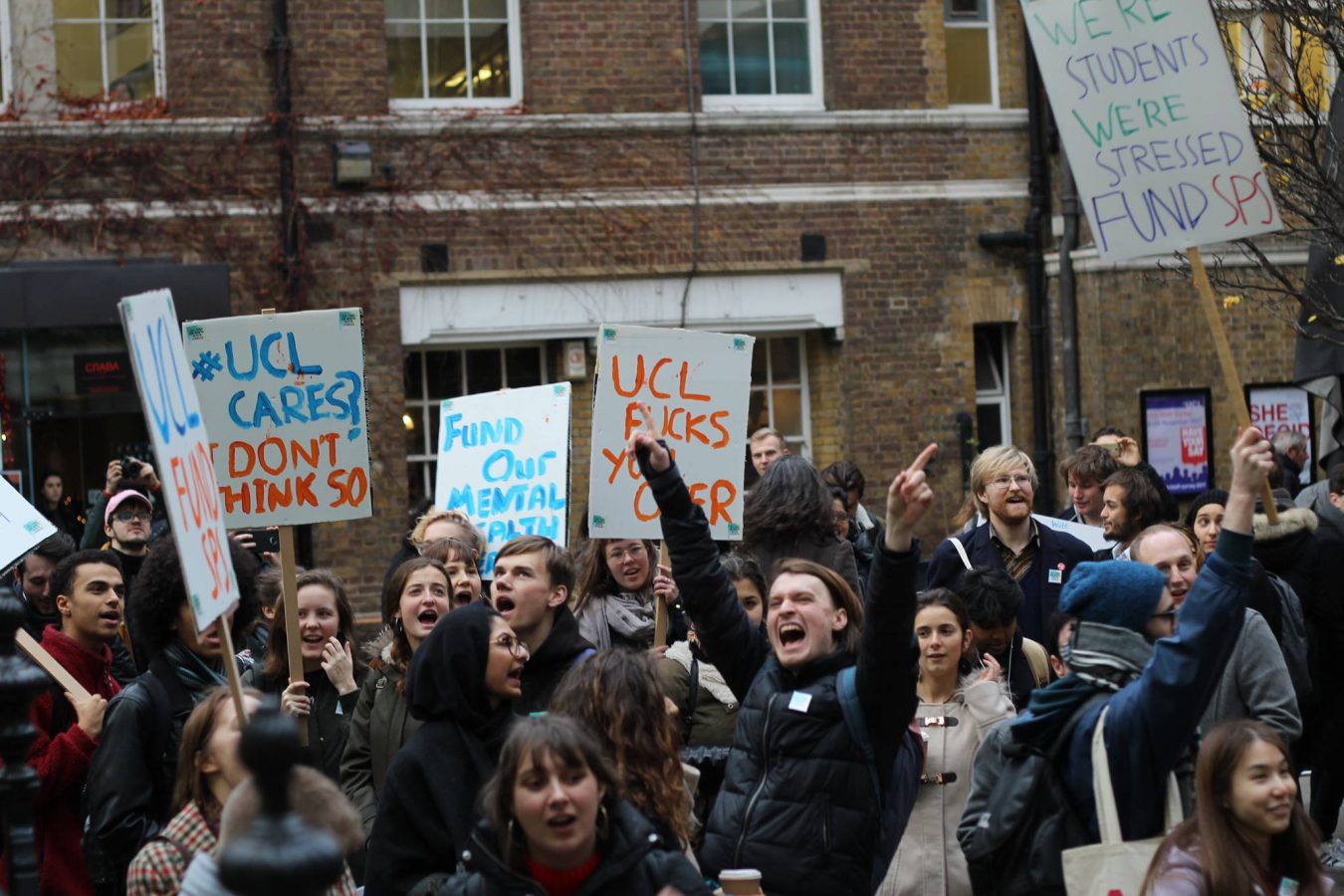 Heading to college or university should be a time of life-changing transitions – of personal growth and development, an inauguration into adulthood. But students these days face these challenges burdened by a mental health crisis sweeping UK higher education. Over the past decade, maintenance support has been slashed and cuts to core funding have led to exploitative rent levels everywhere. Hundreds of thousands of students now find themselves having to work multiple precarious part-time jobs just to get by.
Meanwhile, our futures promise astronomical debt levels and So, there's more pressure than ever to make that gamble count for something, securing the 'graduate premium' on future earnings. In reality, that premium is shrinking; the earnings gap between those with degrees and those without them will shrink further – partly due to more people going to university, but corollary to an enormous drop in wages and a rise in deskilled, precarious employment across the board. Rewarding jobs are fewer and further between, and many students are left with those tens of thousands of pounds of debt and wages too low to compensate for them. This fosters an even more ruthlessly competitive environment. This undermines meaningful education in favour of metrics designed to evaluate 'transferable skills'. But this cocktail of financial insecurity and a relentlessly high-pressure environment comes at a higher price still. The number of students reporting mental health issues has hit record levels, and so have the number of registrations to on campus counselling services. Suicide rates have soared to disturbing and unprecedented levels.
We, as a student population, are victims of a manufactured and totally unnecessary mental health crisis. Driving our universities to act like businesses doesn't just cannibalise the joy of learning and the social utility of research and teaching; it also makes us ill. Perversely, it's this very education system wrecking our mental health that also pressures university managements into underfunding our core support services – like counselling – in favour of huge capital investment projects and eye-watering pay packets for senior managers. Universities are reporting greater surpluses than ever before – yet last year, dozens cut back on their on campus counsellors.
Take my university, University College London. According to a recent students' union report, our Psychological Services currently lack the capacity to see hundreds of those who register for support. Those fortunate enough to receive it have to wait months, only to then be faced with an arbitrary six session cap on the number of counselling sessions to which they are entitled. To properly fund our services, we've estimated the university would need to invest less in the service than the £340,000 'earned' by the Provost in a single year. Compared with the over £140,000 paid out to 196 of the university's senior staff, and the hundreds of millions of pounds currently being ploughed into its white elephant gentrification project in East London, it's absurd to think that these same managers would deny such a modest investment in their students' wellbeing. They have repeatedly refused all the same. Students aren't treated as people there to learn, or as people to whom the institution has a duty of care. They're treated as cash cows.
The situation at UCL dire, but it's by no means unique. Waiting lists of many weeks can be found throughout the higher education sector – meanwhile, most further education colleges have no support on site whatsoever. This all the while the Conservatives sell off our National Health Service and its already chronically underfunded mental health provision.
We simply have to fight back. Made barren of democratic instinct by their will to heed the will of the market, university managements have to be forced to listen to their students through direct action, and the threat of economic or reputational damage. Otherwise, they will not. At UCL, our students' union has organised the country's largest ever grassroots campaign for mental health funding: thousands have signed our petition, we've protested World Mental Health Day and disrupted an open day with the biggest student protest UCL has seen in years. We've already spooked the university into releasing statements defending their mental health provision – and the fight has only just begun. It's a campaign that urgently needs exporting to campuses up and down the country. But mental health support services alone won't resolve this crisis. We need to reinvigorate the fight to scrap tuition fees and reverse the marketisation ruining our mental health in the first place.