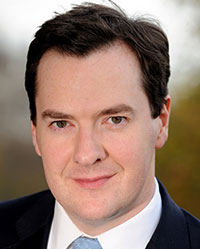 1 George Osborne, Tory chancellor
Osborne took the axe to green energy in Britain late last year, with dozens of solar schemes closing down thanks to the cut in the 'feed-in tariff', which helped fund many small-scale solar installations.
The Treasury also scrapped a scheme to make new homes carbon neutral from this year. Yet Osborne found the money in his last budget for road building and an expansion of already-generous oil and gas subsidies. He has said, 'I would love fracking to get going in the UK and I am doing absolutely everything I can to encourage it.' That includes tax breaks that he boasts are 'the most generous for shale in the world'.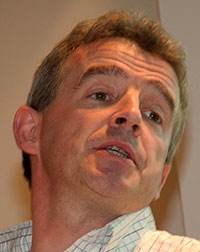 2 Michael O'Leary, Ryanair
Ryanair came out against the plan to expand Heathrow – because it's not enough for them. Ryanair wants 'three competing runways' at Heathrow, Gatwick and Stansted.
'Residents shouldn't be allowed to block expansion, it's ridiculous,' says the airline's boss Michael O'Leary. 'If you're not happy, move.' Ryanair is one of Europe's biggest carbon dioxide emitters, with its flights producing as much CO2 as the whole of Cyprus. Meanwhile O'Leary has reportedly just become a billionaire.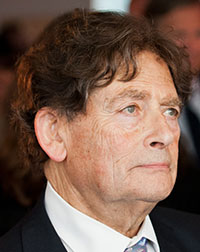 3 Nigel Lawson, founder and chair, Global Warming Policy Foundation
The former Tory minister, architect of Thatcher's privatisation policies, is the founder of Britain's most prominent climate change denial group (he prefers 'climate change dissenter'). The 'foundation' is a promoter of junk science and a vocal proponent of fracking.
Lawson has demanded that environmental groups make all their funders public, but has refused to name any of the people funding the GWPF. Lawson was found to be linked to Europe's single biggest CO2 emitter, the Belchatow coal-fired power station in Poland, through his chairmanship of a company called the Central European Trust.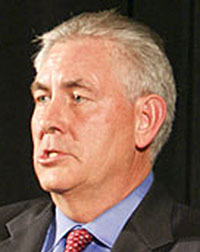 4 Rex W Tillerson, president and CEO, Exxon Mobil
Tillerson has been running Exxon for a decade now, and in that decade Exxon has become the largest – and most polluting – oil firm in the world.
A hundred climate scientists have just called on researchers to reject funding from ExxonMobil because of the 'well-documented complicity of ExxonMobil in climate denial and misinformation'. The firm has spent over $30 million funding climate denial groups, but there is now a criminal investigation into claims that its own scientific research revealed the reality of climate change as early as 1977.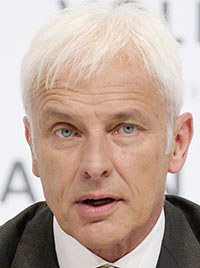 5 Matthias Müller, chief executive, Volkswagen
Volkswagen was hit by scandal last year after it was found to have fiddled emissions tests. Cars included a 'defeat device' that detected when the car was being tested in order to beat the testers.
After the previous chief executive resigned over this, Müller was brought in. He promised to get to the truth – but it's all gone very quiet since. It is known, however, that the firm fitted at least 11 million vehicles worldwide with the devices, and many of these are still on the road. Some have been found to produce 40 times the allowed emissions limit.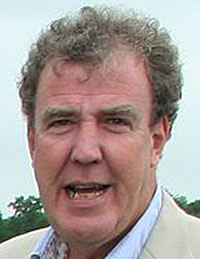 6 Jeremy Clarkson
The Simpsons once asked: who holds back the electric car? Perhaps the single person who's done the most to sabotage them is Jeremy Clarkson.
When he was presenting Top Gear, the show was found more than once to have staged breakdowns in its reviews of electric cars, even driving them in circles until they ran out of charge and organising a rigged race between an electric car and a petrol car. Yet Clarkson claims it's climate change that's a 'fiction'.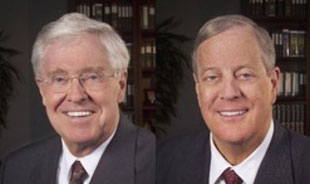 7 & 8 The Koch brothers
It's worth giving them two places when you consider the impact of Charles and David Koch. The brothers have a fortune of £30 billion each, from their oil refinery firm Koch Industries, making them two of the top ten richest people in the US.
They funnel huge amounts of cash to an array of right-wing causes and Republican candidates, but most prominently to lobbying against action on climate change. Slate calls them 'the heart of the American climate denial machine', with Koch money funding a network of climate denial groups – allowing the Kochs to make more profit on every kind of 'extreme energy', from fracking to tar sands.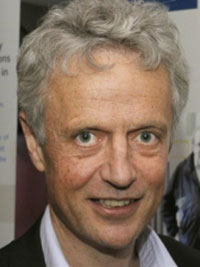 9 Francis Egan, CEO, Cuadrilla
Egan is 'angry', he says – angry that opponents of fracking have mostly stopped it going ahead in Britain so far. The firm's first efforts caused two earthquakes in Lancashire, and a larger test site in Balcombe was stopped by direct action in 2013.
Formerly a senior executive at mining firm BHP Billiton, Egan tends to strike a hard-done-by pose in interviews. He recently complained that when he took the job 'I was told I'd be drilling lots of wells'. But don't write off the risk yet: the frackers are hoping the government will force through permission at more sites this year.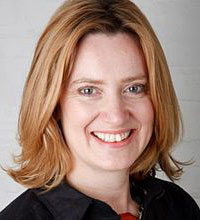 10 Amber Rudd, Tory energy secretary
Since taking the post after the 2015 election, Amber Rudd has launched a bonfire of the government's already-thin green policies. On top of the Treasury's cuts (see George Osborne, above) she has also stopped funding for onshore wind farms and effectively ended the 'green deal', which offered grants for insulation.
She justifies these funding cuts as 'a level playing field, where success is driven by your ability to compete in a market' – even though huge subsidies for fossil fuels continue. Despite her claim that Britain would still meet its clean energy targets, a leaked letter revealed a 25 per cent shortfall.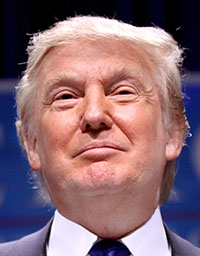 11 Donald Trump
Trump has said outright many times that he thinks global warming isn't real, and sometimes adds that it was invented 'by and for the Chinese in order to make US manufacturing non-competitive'. He has also frequently tweeted things like: 'I'm in Los Angeles and it's freezing. Global warming is a total, and very expensive, hoax!'
It'd be laughable, except he could easily be the Republican nominee in this year's US elections, giving climate denial its biggest platform yet – and he might, terrifying as it is, even be president.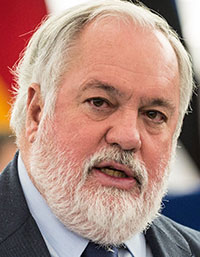 12 Miguel Arias Cañete, EU commissioner for climate and energy
This Spanish aristocrat and ex-minister bagged the top energy job in Europe despite being a former oil mogul. He had to sell his oil shares before MEPs would approve his nomination but his family is still in the oil business.
A Corporate Europe Observatory analysis of European Commission data shows that 80 per cent of the meetings Cañete held last year were with business lobbyists. He held 66 meetings with fossil fuel lobbyists compared with just three with renewable energy companies.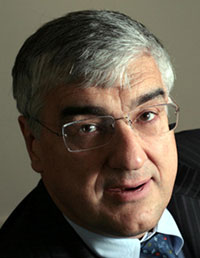 13 Michael Hintze, financier
Finally, meet the Tories' biggest donor of 2014, hedge fund billionaire Michael Hintze. Hintze, who has dined with David Cameron at his infamous 'dinners for donors' and was coincidentally awarded a knighthood, was revealed as a funder of Nigel Lawson's climate change denial group (see above) in an accidental email.
As well as donating to the Tories centrally, Hintze has made direct donations to a large number of Tory ministers. Top of that list is none other than the man we started with: George Osborne.
Kara Moses, Red Pepper's environment editor, is one of the Heathrow 13. They are encouraging supporters to attend the solidarity protest at the court, sign up to their campaign to stop the new runway and get active in an escalation of the movement.