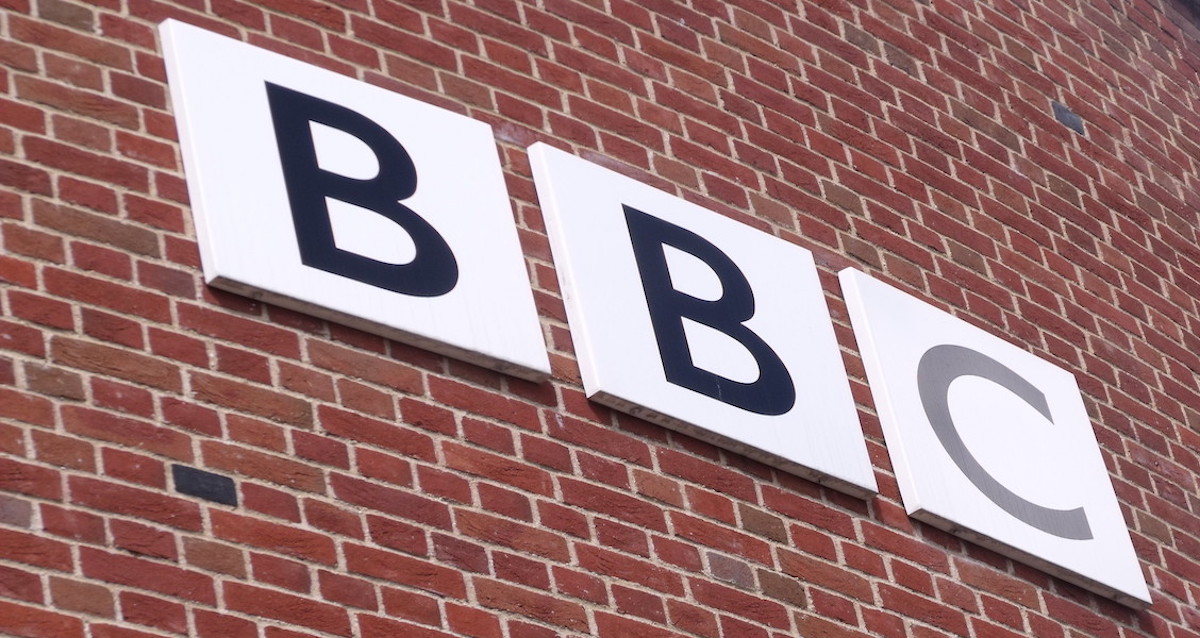 Most people in Britain still get most of their news from television, and the BBC remains the nation's most trusted news source. The broadcaster carries a legacy of relative independence from both government and commercial pressures and is widely considered to be accountable. This perception obscures the reality that, over the past three decades, the BBC's independence has beensteadily eroded and its programme-making increasingly commercialised. 
Severe funding cuts, particularly in recent years, have caused its editorial culture to become more conservative and risk-averse. Meanwhile, accusations of bias abound, in major newspaper columns as well as on Twitter, drawing attention to the BBC's apparent inability to uphold its own editorial standards of impartiality and accuracy in flagship programmes from Panorama to Newsnight to Question Time.
The Media Reform Coalition (MRC) believes that radical reform is necessary if the BBC is to live up to its core values and meet the challenges of 21st-century media and politics. We want an adequately-funded BBC that positively shapes a broader media ecology, nationally and internationally. Here, I outline where the MRC believes reform is most needed.
Funding matters
Adequate funding is the pathway to real political independence and insulation from the market-based approach that has eroded the BBC's public service ethos – both of which are required in order to address concerns over bias. To ensure that the BBC can deliver creative, diverse, high-quality programmes, in addition to accurate and impartial news, current affairs and factual programming, it must receive adequate and secure public funding that is independent of government control. The contours of this funding are a point of ongoing debate that demands close analysis.
The BBC's major source of income, the licence fee, was frozen by the government from 2010 to 2017 as part of its austerity programme. It now also has to bear the cost of free TV licences for the over-75s, effectively making it responsible for providing a welfare benefit. This has caused a dramatic reduction in the BBC's income over the course of a decade. In June, it scrapped the licence-fee concession for most over-75s by introducing means testing. The remaining subsidy outlay will still cost around £250 million a year – roughly the same as its budget for all of its online content.
The MRC recommends that the licence fee system be maintained but radically reformed, with rates set by an independent, non-market regulator acting solely in the public interest. The traditional TV licence should be replaced with a digital licence fee, based on internet access rather than possession of broadcast-receiving equipment alone. The fee should be pegged to households' council tax bands, to avoid falling disproportionately on lower-income groups.
Independence matters
As a public interest service, the BBC should be supported by the state but independent of government. Rather than returning to the top-down, statist model on which the BBC was founded, to fulfil its promise it must become a modern, democratised public platform and network, fully representative of its audiences and completely independent.
While the BBC's royal charter states that it should be 'independent in all matters', it also stipulates that the government is responsible for appointing the chair and four directors to the BBC board, and for setting the level of the licence fee. The periodic renewal of the charter is a means of maintaining governmental influence. These procedures must be abolished if the BBC is to become truly independent of such influence, which undermines its capacity to deliver impartial news and information. Members of the BBC board should be directly elected by licence fee payers and BBC staff. As well as setting the licence fee, the independent, non-market regulator (mentioned above) should also periodically review the BBC's constitutional remit.
Broadcasting in the UK was originally regulated according to public service principles. That model has been increasingly marginalised as the BBC has become more and more subject to market-based regulation. Currently, BBC activities have to be balanced with consideration for competition through 'public value' tests. They are also subjected to 'market impact assessments' by Ofcom, an independent communications regulator that has been criticised for privileging consumer interests over those of citizens. Regulation of the BBC must move away from this 'market failure' model – in which the BBC is expected to provide what the market will not – to a model in which public and democratic programme-making, and rigorous professional standards, positively shape the broader media ecology. 
Regional matters
Despite some progress in strengthening regional production, not least through Salford's 'Media City', the BBC remains a highly centralised organisation, built around a London-based managerial and editorial structure. The BBC can only fully reflect the diversity of the UK's nations, regions and communities if these structures are reformed. 
To make the BBC more accountable to the broad British public it serves, programme-making and editorial functions must be devolved to the nations and regions. This can be achieved by establishing a system of localised, democratic management and commissioning, with national and regional boards elected by staff and local licence fee payers in the same manner as the BBC board. Concurrently, the role of the board and executive committee should be restricted to corporate-wide oversight, coordination and strategic planning. Strengthened local management and programme-making is crucial to any efforts to address the recognised urgent need for locally-informed and locally-representative reporting. 
Diversity matters
The BBC has acknowledged the need to address its institutional lack of diversity, both in its programming and its workforce. The BBC Diversity and Inclusion Strategy is a welcome step, as is the commitment to Project Diamond, an industry-wide initiative to monitor diversity across the sector. But more could, and should, be done.
Sincere efforts to address its diversity deficit require complete transparency about the makeup of the BBC's workforce. This means publishing rigorously collected equality-monitoring data at the programme and production level for all producers of BBC content, whether in-house or external. This should include data on class, as well as age, gender, sexuality, ethnicity, religion, disability and other characteristics.
It also means addressing the casualisation of the BBC's workforce over the past three decades, an issue sorely overlooked in many conversations on diversity. Precarious working conditions dramatically narrow the range of people able to produce programmes, disproportionately impacting those from lower-income families, women, minority groups and those with disabilities. The BBC cannot claim to be representative of its audiences while maintaining exclusionary employment practices. 
Natalie Fenton is chair of the Media Reform Coalition and professor of media and communications at Goldsmiths University. The MRC Manifesto 2019 is available now.
Photo: Elliott Brown.