Gary Younge
---

Gary Younge is editor-at-large for the Guardian, a columnist for the Nation and the author of Another Day in the Death of America.
---
The battle lines are clear. Democracy is in peril and the left must take itself seriously electorally and politically. Ruth Potts speaks to Gary Younge, who was based in Muncie, Indiana, for the US election, about the implications of Donald Trump's victory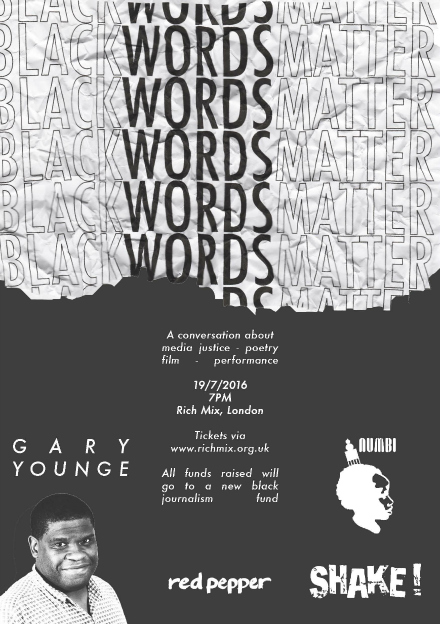 Join us to explore media justice with Gary Younge, Shake! and Numbi Arts, on Tuesday 19 July at Rich Mix in London
Gary Younge discusses the disappointment of Barack Obama's presidency – and credits recent progressive policies to the success of the Occupy movement
There is nothing inherent in any racial category or gender that makes it necessarily more radical - or reactionary - than another. But difference does make a difference, argues Gary Younge, and the left needs to re-examine its approach to issues of diversity, equal opportunities and representation
People's obsession with Barack Obama says more about them than him, says Gary Younge
Barack Obama is unique among recent Democratic presidential candidates in terms of the support he has mobilised and his relationship to his base. Win or lose, his supporters will need to stick around and organise, argues Gary Younge, as he analyses their dynamic and their role in determining Obama's prospects
With his appointment of a series of Clintonite economic and foreign policy advisers, Barack Obama has attracted fire from the American left. Doug Henwood, Gary Younge, Jo-ann Mort, Betsy Reed and Ta-Nehisi Coates debate the politics of Obama's candidacy and the huge mobilisation of support behind it
Across the US, there is a constellation of social movements emboldened by struggle but lacking representation. Gary Younge reports on the opposition to George Bush
Gary Younge meets the newly politicised foot soldiers fighting to force Bush out of the White House
The alternative media are more than a source of news; they help keep the democratic process alive.