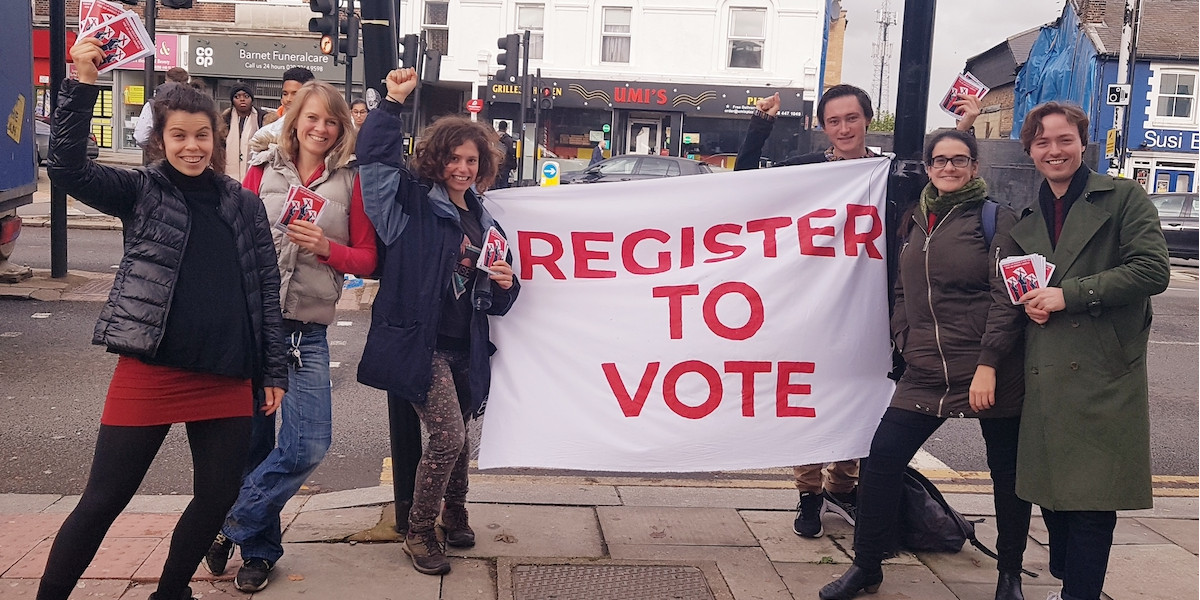 Red Pepper needs your support. Donate now.
———————————————
This election's first time voters were 9 years old when the Conservative and Liberal Democrat coalition government took power and embedded a programme of austerity that has resulted in predicted child poverty rates as high as 40 per cent.
The impact of austerity politics has even been highlighted by the United Nations: 'For almost one in every two children to be poor in twenty-first century Britain is not just a disgrace, but a social calamity and an economic disaster, all rolled into one,' wrote Professor Philip Alston, United Nations Special Rapporteur on extreme poverty and human rights about visiting the UK in 2018.
Young voters have seen their families ravaged by cuts to benefits and the hostile environment. They've seen youth services massacred and education increasingly privatised and commodified. All while runaway climate change and environmental destruction continue to be something for those in power to decry with words but not tackle with serious action.
Young people have been fighting back. The recent youth climate strikes are an example of that. 'We need to let those in power that the current system isn't working for the many nor the planet,' wrote student Zoe Rasbash for Red Pepper earlier this year. 'We must hold the wealthy to account. Young people recognise this opportunity and have been rising up in staggering numbers across the world to see this change happen.'
In the last election only 55 per cent of 18 to 24 year olds voted, compared to 85 per cent of over 70s. Youth turnout could determine the outcome of this election.
Almost a third of the 316,264 voter registration applications submitted in two days after the announcement of the general election were from voters aged under 25. But there is still a significant registration gap.
'Younger people and renters are most at risk of being missing from the register,' warned Willie Sullivan, a senior director at the Electoral Reform Society, in The Guardian.
Youth Vote UK are providing resources for young people to link up with others in their local area and run youth voter registration drives – anything from one session, to a whole programme of activities. There's a step by step guide on how to do it, and free resources to use events on our website. We want to get as many young people as possible – of all political persuasions – to register to vote by the fast approaching deadline of midnight on Tuesday 26 November.
We need to act now to get young people signed up to vote. Join us here: https://youthvoteuk2019.com/