The Closing Atos ceremony by Small Axe Films
Chaining yourself into your wheelchair to block the door of the Department for Work and Pensions might not seem like the best way to spend a sunny afternoon – but we who cannot walk, or skip, or jump sometimes need, more than anyone else, to stand up for ourselves regardless.
As I and several others blocked the front of the DWP offices, another group of predominantly disabled people entered with a short list of demands. Each of these demands originates from our belief that people with disabilities should have full human rights and equality.
Unfortunately, we didn't get to have any kind of conversation. No one came to talk to us, though we did meet a large contingent of police. It was made clear that asking for dialogue between those who hold the power, and those affected by their decisions, in our current 'democracy', is just Not On.
The demands we wished to discuss were:
An end to cuts in benefits, jobs and public services.
Decent benefits, education, training or work for all, without compulsion or sanctions.
No privatisation of services. Take back in-house all privatised services.
Sack Atos and scrap the Work Capability Assessment.
No scrapping of the Independent Living Fund – replace it with a national body to take over and expand support for independent living to more disabled people.
No closure of Remploy factories – expand them to create employment for both disabled and non-disabled people.
No reduction in Access to Work resources – extend it to provide support for disabled people in voluntary roles.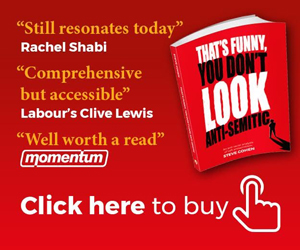 The policies of the current government assume that anyone receiving benefits needs to be coerced into membership of society, policed, surveyed and controlled. The government act as if none of us are 'really' ill or disabled; as if none of us want to work, volunteer or be active citizens in any way, but would rather be lying in bed, staring at the wall, sucking up 'their' money and giving nothing back. We are all the same and we are all scroungers.
What a weird, sad, scary little imaginary world the minister for disabled people, Maria Miller, and the rest of the government must inhabit. The most lurid imagination of a century of dystopian sci-fi writers never came up with anything quite so bleak.
The real world of a disabled person that I inhabit is quite different. It's a very diverse place. Some of us have disabilities. Some of us are sick. Some of us experience neuro-diversity. Some of us are deaf. Some of us are just different. Some of us have more than one of those things going on at once, leading to complex, multiple issues. We are all human beings, of equal worth, equal value, and equal dignity. And we are all different.
Some of us want to work. Some of us do work. Many of us find it easy, because our specific impairments don't clash with the needs of our chosen fields. Some of us have other privileges, such as gender, class, race, education and background that we can draw on to help us level the playing field for ourselves.
But we are not all the same, and some of us don't. Many of us want to work, and do work, but find that we need a little help in levelling the playing field. When transport is inaccessible, we need assistance getting to work. When language is inaccessible we need interpretation. When the world is disabling, we sometimes need a leg up. But the government are branding us all as scroungers at the same time as closing Remploy factories, and failing to address the inadequacies of Access to Work schemes.
Some of us can't work. It is simply not possible. Sickness and disability have taken away our ability to. But we are not economic units whose value is only to be measured in monetary terms. We are people. We are mothers and fathers, children and carers, neighbours and friends, lovers and soul-mates. We are part of society, with something to give, whether we are part of a cog in a factory machine or not. This is why it is vital to keep benefits systems intact for those who cannot work so that we can all continue to be full and valuable members of society in our own way, and are not driven into penury, despair and death.
And whether we work, or whether we don't work, we expect to be able to deal with the state face to face. We expect to be able to trust our doctors, and have our doctors trusted. They may be generally known for illegible hand-writing, but not for being compulsive liars. Profit-driven companies should not be allowed to assess our disabilities in 15 minutes without the assessor physically turning their head and looking at us. They should not be allowed to pronounce the nature and extent of support we need. This is why we are asking that state services remain state services.
Maria Miller and the government have refused to listen to people with disabilities. So we went to the mountain that wouldn't come to us. But still they wouldn't listen. Well, they can shove us around, but they can't wish us out of existence. So we and our conversation are not going away. Nothing for it now but to keep on campaigning.
For more see Disabled People Against Cuts