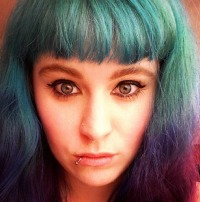 DNA Double Take – This was a really fascinating read from the New York Times science section.
Yes, Daily Mail, black and Asian women can be qualified to talk – I know the Daily Mail is awful but come on!
Why prison isn't working for women – Although the prison system tends to fail in general I think this is still a very important piece. Hopefully by looking at how the prison system fails people in specific ways we'll more readily be able to do something about it.
Here's an easy way to understand anxiety – It can be very hard to make people understand how you feel sometimes. This is why I really like comics such as this.
Police failures over domestic violence exposed in damning report – Unfortunately I'm not surprised by this. This is one of the reasons many women don't report domestic violence. They just can't trust the authorities.
UN: Britain's sexism more 'pervasive' than any other country – Having grown up in a different country, one of the things that shocked me the most about Britain when I moved here was how pervasive sexism is. So this really struck a chord with me.
Call yourself an 'Intersectional Feminist'? – Reni Eddo-Lodge interviews Dr Kimberlé Williams Crenshaw in this wonderful piece.
Gandhi used his position to sexually exploit young women. The Way we react to this matters today – Don't erase things like this from history just because you respect someone.
TED Talk: Gender Proud – This is a beautiful talk, and visibility is so important for those who are able.
Men's rights demographic survey – Confirms problems with men's rights activism.
One-woman band covers Nirvana song – Such a good cover and so much talent. Check out her other stuff.
Emma blogs at: www.emmaquitefrankly.blogspot.co.uk and Tweets: @ExtraFT