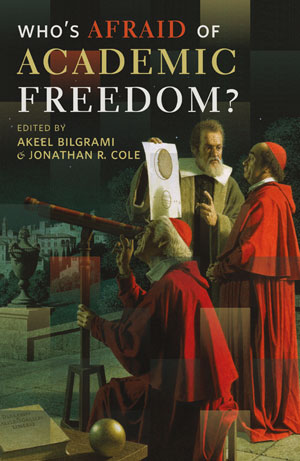 Academic freedom has long been enshrined as a core tenet of a forward-thinking political culture. Back in 1892, William Rainey Harper, the first president of the University of Chicago, declared that, 'When for any reason . . . the administration of [a university] attempts to dislodge a professor because of his political or religious sentiments, at that moment the institution has ceased to be a university.' The point was not only to respect the distinction between religious and secular institutions, but also to protect the autonomy of the research faculty from the influence of the very forces – state legislatures and philanthropic businessmen – that support it.
Fast-forward to the 21st century and Steven Salaita, a Palestinian-American university professor, finds himself out of a job after using Twitter to condemn Israel's assault on Gaza last summer. Consider also the case of pro-Palestine scholar Norman Finkelstein, who was hounded out of US academia in 2007 following a high-profile public argument with Alan Dershowitz.
US academia's slow drift away from those Progressive-era high ideals is the subject of Who's Afraid of Academic Freedom?, a collection of essays co-edited by two senior scholars from Columbia University. Unsurprisingly, the Middle East – and Israel-Palestine in particular – looms large in this study, with characteristically impassioned contributions from Judith Butler and Noam Chomsky.
Even those seeking to undermine academic freedom campaign under its banner. A right-wing organisation calling itself Students for Academic Freedom has recently exhorted US students to report 'unfair grading, one-sided lectures and stacked reading lists'. Under the pretext of protecting students' interests, the group – an offshoot of the conservative think-tank, the David Horowitz Freedom Centre – targets liberal and left-leaning academics in a campaign that combines chillingly McCarthyite overtones with a specious rhetoric of student empowerment.
Co-editor Jonathan R Cole cites John Stuart Mill's observation that 'truth . . . has to be made by the rough process of a struggle between combatants fighting under hostile banners' to point out that it is not simply a matter of paying lip service to political pluralism. What is at stake is the very efficacy and credibility of the research faculty as a system for the production of knowledge.
As this volume of essays shows, the debate around academic freedom is as old as the research university itself. Who's Afraid of Academic Freedom? is all the more timely given the increasingly precarious political economy of higher education in a world of austerity economics, which is likely to leave educational institutions ever more dependent on – and exponentially vulnerable to manipulation by – private interests.