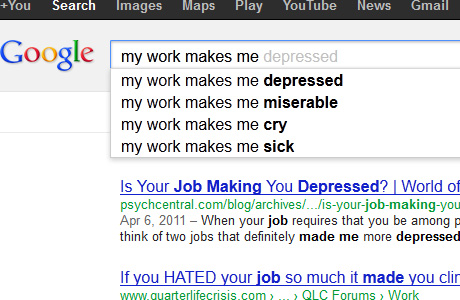 Since last October's edition of Red Pepper on why the future isn't working, the Tories' 'workers versus shirkers' narrative has taken hold. The idea that paid employment is a prerequisite for being a decent human being is stronger than ever. We need, urgently, to reframe this debate. Making the case for a shorter working week could be exactly what is needed.
In Emma Hughes's editorial, a shorter working week was mooted as the kind of 'utopian demand' we need in order to achieve immediate material changes while simultaneously paving the way towards more radical social transformation. It is worth pausing to explore what this could mean. We can see the immediate material appeal of spending less time in work, but the 'utopian' potential prompts further questions. Could a shorter working week lead to further fundamental improvements in paid work? Could it transform life beyond the workplace?
Starting with the first question, we have to consider what else would need to change in the workplace for the promise of a shorter working week to be realised. For one thing, hourly wages would have to go up. Fewer hours for poverty pay is hardly what we're after.
What's more, spending 30 hours doing a disempowering, dull job is little better than doing 40 hours in the same conditions. Jobs must be fulfilling and dignified. And we'll achieve very little if people are forced to squeeze 40 hours' work into 30 hours. This will simply ratchet up stress, anxiety and discontent. In many areas of work – such as caring – you can't get 'more for less'  by compressing time and hurrying up.
The crucial issue here is who determines how workers' time is used and who has control in the workplace. Everything depends on power structures and patterns of ownership – realising the benefits of a shorter working week work would require some fundamental shifts in these respects.
What of the transformative potential beyond the workplace? Time could be freed up to grow our own food and generate our own energy, undermining unsustainable and unjust global markets and moving towards food and energy sovereignty. We could make more time for caring for each other, building our relationships and our communities. We could do away with a notion of political agency constrained to five minutes, every five years, at the ballot box and shift power from elites by building local, participatory forms of decision-making.
Associated with these changes to the architecture of social, political and economic life would be fundamental shifts in what we value. Working less and living more might free up space to reflect upon what has gone amiss with a society that values labour market contributions above all else. For one thing, we could think again about how much value we attach to unpaid activities – including learning, creating and caring for others.  Redistributing time and revaluing unpaid work could have a significant impact on gender relations, by breaking down the current divide between 'male' and 'female' spheres of activity.
This kind of radical social upheaval would not, of course, be an inevitable consequence of reducing working hours. Rather, spending less time in work is a necessary condition for moving towards more democratic, sustainable and socially just modes of social and economic organisation. This is because reclaiming control over our food, our energy, our workplaces and the decisions that affect our lives all require reclaiming control over our time.
A shorter working week is within our grasp: other European countries, such as the Netherlands and Germany, have much shorter average hours.  What's more, by injecting the idea into the public debate now, we gain a timely platform to talk about the value of social contributions made beyond the labour market. This is one way to head off the government's divide-and-rule strategy that scapegoats those who are not in paid work.