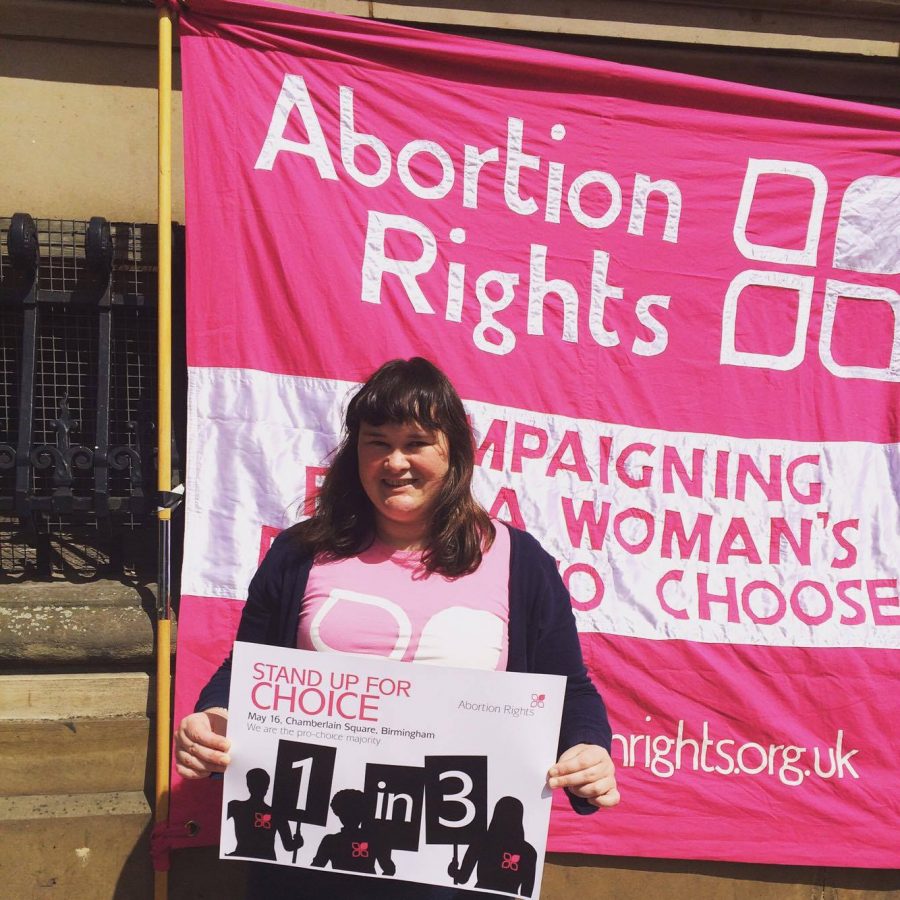 2018 has been a progressive and exciting year for abortion rights. Just last month we made a huge win in England for women undergoing medical abortions. Rather than suffering the humiliation and discomfort of having abortions on the way home from clinics and hospitals in the back of ubers or public transport, women are now rightly trusted to take their second dose of misoprostol in the safety of their own home. Additionally, women in Northern Ireland have finally been offered free abortion care in England. Though these small wins help put a plaster over the wound, there is a simple solution to fixing the dark and dire issues surrounding abortion: to fully decriminalise it. 
It's an an outdated law
Last year Abortion Rights celebrated the 50th anniversary of the Abortion Act. In 1967, the Abortion Act provided a legal framework in which exceptions were made to the Offences Against the Person Act 1861. These exceptions allowed legal abortion to be performed under specific grounds, if signed off by two doctors. The Offences Against the Person Act, a Victorian law, criminalised all abortion. However, as those brave campaigners in 1967 knew, this did not stop abortions from happening. Instead, before 1967 abortions were being solicited and performed in ways that were unregulated, unsafe, and for too many women, fatal. The 1967 Abortion Act brought abortion care out of the shadows and into safe, clinical, and legal environments. However, it remained rooted within criminal law.
Flash forward 50 years: Our abortion law exists in a very different context, with medical advancements, but also with barriers still to overcome. Medical abortion became an alternative to surgical abortion in the 1970s, with the medical abortion treatment that is used today, just two pills (mifepristone and misoprostol) becoming a medication regimen in the 1980s. However, the current law does not reflect the medical advancements made and the way abortion is carried out today.
Women and healthcare professionals still face prison for having or providing abortions.
Within the current criminal law, a woman could face 12 years in prison for using abortion pills she purchased online. A doctor could face 12 years in prison for providing safe abortion care without another doctor's approval on the legal grounds. A nurse could face 12 years in prison for providing medical abortion pills on their best clinical judgement without the legal grounds first being signed off by two doctors. These criminal sanctions are completely unnecessary for highly regulated healthcare such as abortion. Trapped within the legal framework of criminal law, abortion care is being regarded unlike any other medical procedure available in the UK today.
In Northern Ireland abortion remains illegal even if a woman has become pregnant as the result of rape or incest, and even if the foetus has a fatal abnormality. The maximum sentence for illegally carrying out an abortion under the Offences Against the Person Act is life imprisonment.
Trust healthcare professionals
Independent clinics that provide medical abortion treatment in Britain are increasingly nurse led, yet nursing teams do not have the authority to simply allocate the medical abortion treatment on their knowledge and best practice alone. They are constrained within legal red tape of two doctors' signed approval of a woman's reason for requesting the abortion. This adds unnecessary process, time and expense to what is a time sensitive medical intervention.
By situating abortion care in criminal law with the need for two doctors to sign off legal grounds, rather than being situated wholly within medical regulation, we are saying to abortion care professionals – particularly to nursing staff – that we don't trust their individual clinical judgement or competence. No other healthcare professionals are made to work within these limits.
Eliminate barriers to access
Internet access has proved to be a revelation for women in countries where abortion is severely restricted and desperately needed. Many women are able to order medical abortion pills from online providers. The medical abortion pills are safe when provided by reputable organisations that offer women online, or telephone medical assessments before issuing the pills. We know that this is currently happening in Northern Ireland. In the rest of the UK where abortion is 'legal', a recent study shows that over a 4 month period, 519 women resident in England, Scotland, and Wales requested medical abortion pills from an online provider. "Among all reasons, 49% were access barriers, including long waiting times, distance to clinic, work or childcare commitments, lack of eligibility for free NHS services, and prior negative experiences of abortion care; 30% were privacy concerns, including lack of confidentiality of services, perceived or experienced stigma, and preferring the privacy and comfort of using pills at home; and 18% were controlling circumstances, including partner violence and partner/family control."
Medical abortion may be illegal for women to procure safe abortion pills and take them in the comfort of their own homes – but they are doing it anyway, at great personal risk to their liberty. Medical abortion pills are safe. But the potential of a criminal prosecution if a woman has accessed the pills on the internet harms their post abortion care.
Don't just take our word for it – it's a widely shared consensus.
Healthcare regulation will always, and should always stand. But, the only thing being achieved by the current criminal law is to restrict and stigmatize both women who request an abortion, and the healthcare professionals who provide that care in good faith. Decriminalisation would mean that abortion services are regulated in the same way as other medical practices. We need to allow doctors and nurses to deliver best practice without fear of being criminalised[i].
Trusted medical organisations and Royal colleges are in favour of decriminalising abortion, with support from Royal College of Obstetricians and Gynaecologists, Royal College of Midwives, Faculty of Sexual and Reproductive Healthcare, British Medical Association and Royal College of Nursing.
Parliamentary groups are also in favour of decriminalisation of abortion. The All Party Parliamentary Group on Population and Development has called for complete decriminalisation throughout all the UK in a recent publication. In 2017, a majority of the House of Commons was in favour of decriminalising abortion in England and Wales, with MPs across all political parties voting to pass Diana Johnson MPs Reproductive Health Access to Terminations Bill through its first reading.
Trust women
For women, decriminalisation would mean empowering them to make their own informed healthcare choices, and empowered to access them. Women would no longer have their bodies ruled over by a law enacted when Queen Victoria still reigned. The criminalisation of abortion only perpetuates the stigmatisation of it, by legalising it, we can bring it out of the shadows into healthy conversation, and help to eliminate common feelings of shame that many women associate with abortion and seek to positively support their psychological well-being.
Kerry Abel is the Chair of Abortion Rights UK
Abortion Rights is holding a public meeting in Parliament on Wednesday 10th October on Why We Need to Decriminalise Abortion. We invite you to join us for a panel discussion with a group of leading voices in the abortion rights space. We are bringing MPs, journalists, campaigners and healthcare providers together on this important issue. Register for a free ticket here.