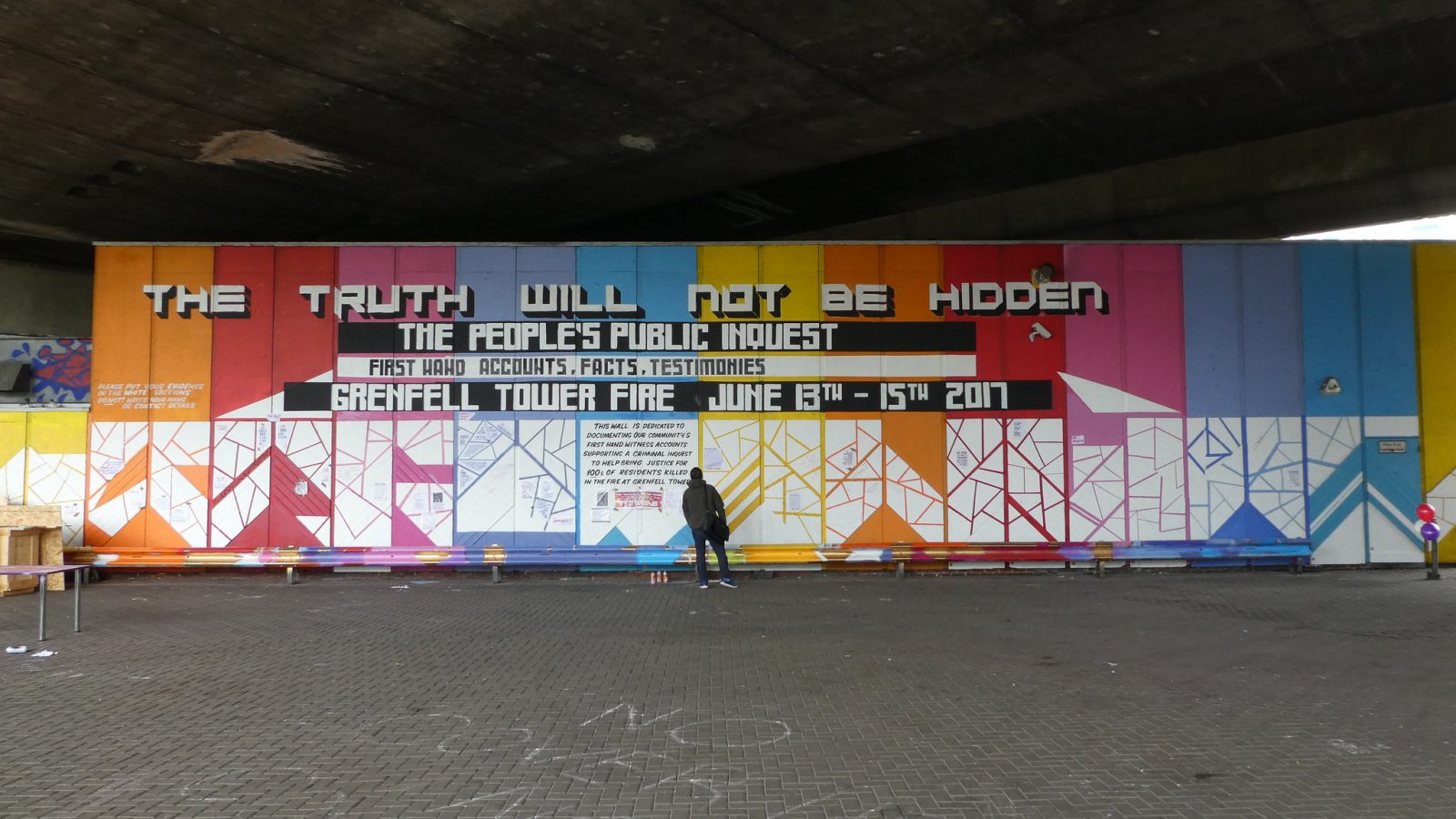 'Food banks are a fine and noble thing'
– Nick Paget-Brown, former leader of Kensington and Chelsea council
I often say that Kensington and Chelsea is a microcosm of everything that has gone wrong in the country in the past seven years of coalition and Tory government. The person responsible for the deplorable words above, praising the existence of food banks, is the former leader of the council who resigned soon after the avoidable atrocity of the Grenfell Tower fire.
My fellow Labour councillors had proposed a motion in March asking the council to let one of our four food banks use a vacant vouncil commercial property. The suggestion provoked outrage among the Tories, who accused us of 'virtue signalling' and 'mock heroics'. 'Food banks,' the former leader continued, 'are making a welcome and important contribution to our welfare arrangements.'
Where did this shameful attitude emanate from?
In 2009, the organisation Localis organised a series of seminars. It calls itself 'an independent, cross-party, leading not-for-profit think tank' that 'promotes neo-localist ideas through research, events and commentary'. Another former leader of the council is now its chair. Conservative councillors returned from these sessions with a whole new narrative and language. The picture painted by this 'research' was graphic and powerful, and introduced the pervasive term BROKEN, as in 'Broken Britain'. Here is the narrative in summary:
'We have a broken society, suffering under the burden of a dependency culture/culture of entitlement. Our neighbourhoods are broken, they are barracks for the poor, ghettoes of multiple deprivation, warehousing poverty allowing welfare farming. We need realistic long-term solutions that cater for genuine housing need, we will unlock development sites and improve density. It will break the cycle of dependency and provide mixed and diverse communities. And [most importantly] during this process do not be put off by a vociferous minority.'
These terms were so widely used in council meetings that I set up a game called 'Tory cliché bingo'. But sadly this narrative was highly effective, and along with a number of alarming proposals it morphed into the much-loathed, cataclysmic, social cleansing instrument, the Housing and Planning Act.
Labour has some effective housing policies, but where is our counter-ideology? We can't allow self-appointed 'think tanks' to sneer at social tenants from their moral high ground, in order to marketise social housing. We need to change the narrative around social housing.
Unwelcome truths
Let's be clear: the current hierarchy – political, corporative and monarchical – is feeling insecure and under threat. And they will fight back using any means they can. They will mobilise their armies of bots and poison pen letter-writers, particularly against women politicians who speak unwelcome truths.
They are scared of our intelligence, of the research we do on their backroom deals and their hidden cash in tax havens which contribute to the destruction of the NHS and public services. They are scared that people listen to us. They want us back in our box.
They want to pursue the path of social determinism to maintain political control, and it comes direct from the 'food banks are a fine and noble thing' mindset of charity for the deserving poor. Nowhere is this more apparent than in post-Grenfell Kensington.
I live three blocks from Grenfell Tower; I am part of the community that has been shaken to the core by this avoidable atrocity. I was there that morning.
I've heard talk about the fire being the result of how 'the rich' treat 'the poor'. But it's far more complicated than that. There were families struggling but there were also those doing well financially, with three generations working, albeit overcrowded. There were leaseholders and their tenants. There were some illegal sub-tenants, but very few. And there were two rough sleepers.
Quite simply, Grenfell Tower was a slice of life in North Ken. A mixed and diverse community!
One survivor told me: 'I had a life, a husband, a job, a home I loved, and now I have nothing. They have turned me into a beggar.'
Who are the scroungers?
The council's pathetic response to this disaster has created a system where those who had everything cruelly taken from them now have to apply for replacement. The council, I'm convinced, sees this not as returning what has been taken, but as charity.
The reality is that two-thirds of benefit recipients in the borough are in work. When we demanded in council meetings, year after year, that the council pays its employees, and those of its contractors, the London Living Wage, we were berated for such profligacy, as it would cost £1 million. This is the same as the net annual loss of the council-funded Opera Holland Park. Supporting privilege while embedding poverty.
And while the press crowed about Grenfell survivors being offered luxury homes at 375 Ken High Street (which they weren't), Transparency International's analysis of ownership revealed that 40 per cent of the private units in that development were sold off plan to anonymous companies funded by potentially illicit wealth. So who are the scroungers now?
This top-down social determinism of how social tenants should live must be challenged, and house-building must be removed from the grasp of corporate greed and politically motivated elites.
Kensington and Chelsea is a microcosm of everything that has gone wrong in our society, and how we provide housing. If we can get this right in Kensington, we can do it anywhere. Let this be our legacy for Grenfell.
Emma Dent Coad is the Labour MP for Kensington. She has today launched a report titled 'After Grenfell: Housing and Inequality in Kensington and Chelsea'. This article will also appear in Politics First.