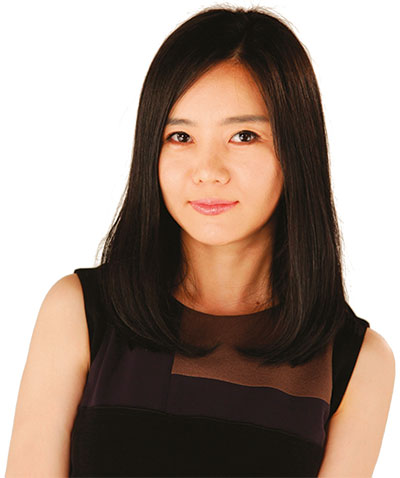 In your book [The Girl With Seven Names, which recounts the author's perilous journey as a refugee from North Korea to China] you mention songbun, a rigid class system based on commitment to the North Korean regime. What are your experiences with this class system?
In North Korea there are people of many backgrounds and many lifestyles but we have a social hierarchy. My social status is designated based on how much my grandparents and their grandparents contributed to the regime. When I was living in North Korea, I didn't find this class system strange.
The lower class makes up more than 50 per cent of North Korea. Sometimes I felt lucky. Many beggars exist in North Korea and I remember thinking that they were unlucky, or that they were born into a lower class. I didn't find this strange. As a North Korean, your family background is considered to be one of the most important aspects employers look at. You must have good songbun if you want to get the highest jobs. You can predict what kind of life you will have based on your songbun.
This is ironic, considering North Korea is supposed to be a 'classless' state.
North Korea has many weird slogans: 'Woman and Man are Equal', which is completely the opposite in real life. 'You are the Master of Your Life' but the government always makes the decisions for us. 'Children are the Kings of this Country.' We should be proud that our country considers children to be kings. But who is our king? The dictator! We are used as free labour all the time!
Juche is the main ideology in North Korea, which means 'self reliance'. And yet North Korea constantly relies on other countries, like China and Russia, for aid.
In your book you talk about North Korean women who were forced into prostitution or were smuggled into China as brides. How much of a problem is this for North Korean women trying to get into China?
Most North Korean defectors are women—70 to 80 per cent. They don't know how to speak Chinese. When they cross the border, they don't know where to go. They don't know what to do, so they rely on human traffickers. This is why the vast majority are sold as sex slaves or brides. These women do not know they are sold until the moment they see the money exchanged. They cannot even imagine the thought of human beings being bought for money.
This is a really unfortunate issue. Many North Korean females are also sold to elderly Chinese men, and their married lives are miserable. After being discovered by the Chinese police and being repatriated the treatment for them is much worse than what they suffer in China. Forced into sex slavery, forced into marriage—this is, for many, still the only way to escape.
There are many problems in South Korea associated with assimilation: what are some of the issues that North Koreans face when they arrive?
This is another sad reality. To find freedom they have to suffer so much pain, and the journey is full of danger. And yet even when they have survived the journey, they are still not free.
The pressures of South Korean society, as well the low status that North Korean refugees have works against them. Previously defectors lived in a communist state where the North Korean government told them what to do, where to go, how to act. We lived as robots.
Going to South Korea, capitalism suddenly appeared. The economic gap between the two countries is huge and defectors felt that there was so much freedom. But we didn't know how to use it, or what to do with it.
There are many side effects to this new-found freedom: We are used to someone leading. North Koreans have to start from scratch. The icy stares from South Koreans make life difficult. As a result, defectors are under a lot of mental stress. Some of them actually prefer living in China.
What are your thoughts about the global refugee crisis?
I've been to many European countries and the only one not to ask me this question has been Hungary. This is a sensitive issue, but we are human beings. When I see the faces of refugees it reminds me of myself. I have suffered as a refugee for years, so I know how they feel. When I crossed the border and realised I couldn't go back to North Korea, it was frightening.
They risked everything to get to Europe – their whole lives. In the end they come for hope. Where can they go? We live in the 21st century, where human rights are considered one of the most important tenets, so I think we have a moral obligation to help them. We might be their only hope.