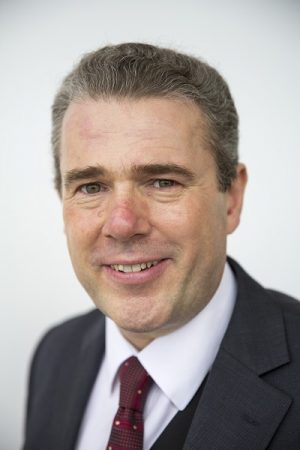 During the election Theresa May told public sector workers that there was no possibility of an end to the pay cap. But the chaos and weakness of the current minority Tory government means that some ministers are now suggesting it should end, for some public sector workers.
One minute we have the suggestion of a review into the pay cap policy, the next we have the prime minister claiming that nothing has changed, and minutes after that, ministers defying Theresa May and calling for an end to the cap.
The sudden concern from Tory MPs over the public sector pay cap is the very definition of hypocrisy. Last week we saw how the same Tory MPs cheered when they blocked a Labour amendment that would have seen a long-overdue pay rise for all public sector workers.
Public sector workers across all public services, from jobcentre workers, tax collectors and police support staff, to nurses, firefighters and civilian defence staff, have suffered over seven years of pay restraint. These workers keep our country running, they are the people that make sure our vital public services are there for all those who need them and they have all suffered from the government's pay policy.
If the pay cap continues until 2020 as the government originally planned, average pay for our members will have fallen in value by over 20 per cent in ten years. We opposed the policy from the beginning and I am proud of our continued campaign against it.
Lift the cap for all
In recent days, some ministers have suggested the pay cap could be lifted but that we must wait for pay review bodies' recommendations. But any review of public sector pay must include all public sector workers and lead to the cap being lifted for all of them.
Pay review bodies cover less than half (45 per cent) of all public sector workers, excluding the vast majority of the civil service and related areas. They must work within a framework set by the Treasury and the government is not bound by any of the review bodies' recommendations.
For the 400,000 staff in key public service jobs not covered by pay review bodies, pay is set each year by the Treasury through the 'pay remit' and overseen by the Cabinet Office. This includes the vast majority of our members, such as those who collect and administer the tax that funds all the public services we all rely on, jobcentre workers, staff who provide support of, at our borders and in immigration and asylum, and many others. All of these workers have suffered real terms pay cuts, and all deserve a decent pay rise.
The government cannot be allowed to pick and choose which public sector workers it thinks it can ignore when it comes to pay and ministers insisting we wait for recommendations from pay review bodies are just ducking responsibility.
Yes nurses need a pay rise, and so do the porters and cleaners that keep our hospitals running. Our teaching assistants and school dinner staff are as deserving of a pay rise as the teachers they work alongside.
Importantly, without additional investment from the Treasury, whether covered by a pay review body or not, public sector workers will not get a fair and proper pay rise.
It is clear that the government no longer has a mandate to continue with the pay cap, and the election result has forced the issue up the political agenda. But ministers must provide the investment to match their recent rhetoric, and we must not let up in our fight to ensure that every public sector worker – and not just a select few – get the pay rise they are urgently owed. That means a united campaign from all public sector unions, and the coordination from the TUC that we have been calling for.