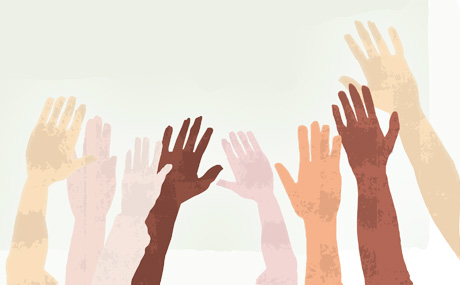 One year ago, in light of falling earnings, the growth of part-time work and the dismemberment of the welfare state, Bill Jourdan wrote an article for Red Pepper on the Citizen's, or Basic Income. This was an idea, wrote Jourdan, 'whose time has come'.
However marginal popular discussion on the Basic Income was in 2012 it certainly occupies a greater share of talk time and column inches now. Indeed, one could perhaps suggest with increased confidence that the Basic Income's time is indeed coming. From New York's Paul Krugman, to the esteemed David Harvey, and from Greens to reds and beyond, there are those that see a substantial and regular unconditional cash payment from government to its citizens (a wage independent of production if you will) as a solution to capitalist crisis, poverty and even as a revolutionary reform with radical potential.
Basic Income UK is spearheading the charge in Britain while the European Citizens' Initiative for Unconditional Basic Income is creating a sizeable stir on the continent, where a European network of campaigners are making considerable progress. Over 2,000 supporters of a Basic Income took to the streets of Berlin last September and most impressively, thanks to the collection of over 100,000 signatures, Switzerland will hold a referendum on the introduction of an unconditional income of 2,500 Swiss Francs per month for each of its citizens.
Impressive no doubt, but is it feasible? Well, perhaps the following event will go some way to answering this question:
On Wednesday, 13 November, Guy Standing, co-president of Basic Income Earth Network and Professor of Development Studies at the School of Oriental and African Studies (SOAS), University of London, will give a seminar on "Basic Income in India: Evaluating a Pilot Scheme" at the India Institute, King's College, University of London (Strand, WC2R 2LS). The seminar, based on the results of an unconditional cash transfer pilot scheme in a number of Indian villages, will be held from 5pm to 7pm. For more information click here.
Below is an interesting video from a talk Guy gave in 2012 and also a more radical interpretation offered by Dr Stuart White: