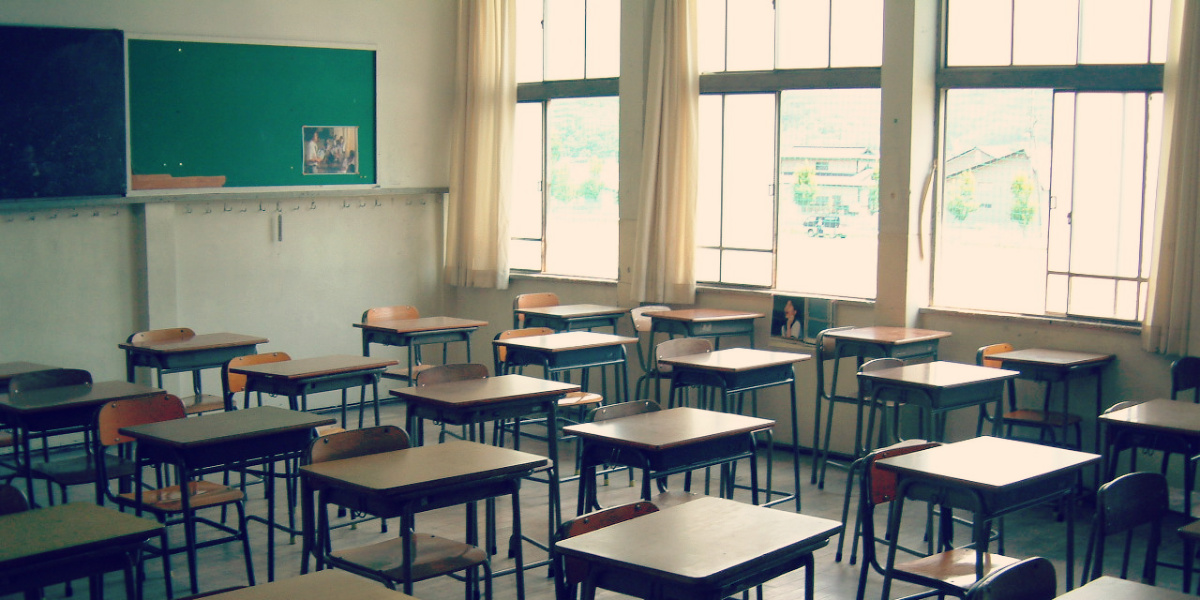 The World Transformed festival runs along side the Labour Party Conference in Brighton this month.
The UK education system is failing many and bold and radical action is required to change this. At The World Transformed (TWT) in 2018, we discussed the numerous ills caused by a neoliberal education system (from the way it terrorises young children into jumping through hoops, to how expertly it reproduces inequality). For 2019 our aim is to carve out the details of what a better one might look like.
The idea of the National Education Service has, since its appearance in their 2017 manifesto, appealed to Labour members and the wider public alike. Free education from cradle to grave has clear potential to empower and enrich the majority – both as individuals and collectively.
But while removing costs and increasing funding and availability (the main Labour promises in 2017) are vital steps in allowing education to improve more people's lives – much more must be done if the National Education Service is to achieve its transformative potential. As well as increasing the amount of education available, there are also important questions to be answered about what that education should look like.
Since 2017, several promising education policies have come out Angela Rayner, the shadow Education Minister's, office – from introducing post-qualification university admissions, where applications are postponed until after the exam results are released; to stamping down on off-rolling, where students disappear from school registers just before exams begin. A commission for life-long learning has also been formed, but these policies are not enough.
This year, TWT will focus in upon a selection of areas where Labour policy is currently falling short, whether in detail or ambition. Grassroots activists, politicians and academics will come together to debate the theory and policy required to ensure future Labour manifestos have the scope and substance required to genuinely bring about change.
This is both about instilling ourselves with the confidence needed to make radical demands of Labour when it comes to education, and about drawing out detailed, positive plans for what policy should look like – from the details of a new assessment system to agreeing a process for phasing out private schools. These are the sessions at The World Transformed that will play a vital role in developing a new agenda for education, along with a strategy for making it happen:
With Diane Reay, Karma Nabulsi, Howard Stevenson and Alpesh Maisuria. Saturday 21 September. 3.00pm-4.30pm
This talk will aim to address underlying issues in education. To ask: What does an anti-capitalist education system look like? How can we build a National Education Service that genuinely promotes equality? Can education build a better world for the global many?
At present, our education system is imbued with neoliberal capitalism – from our fixation with creating economically productive citizens to the multitude of ways in which schools, colleges and universities reproduce societal inequalities. The ideas of the 'education right' (a coalition of neoliberal educators) have grown hegemonic – as captured brilliantly by Howard Stevenson. Obsessive testing has been normalised and zero-tolerance behaviour policies are on the rise. Perhaps in education even more than other sectors of society the notion that 'there is no alternative' reigns.
In part, this dominant discourse relies upon an insistence that 'what matters is what works.' That we should focus on 'standards' and 'efficiency', rather any interrogation of the values which underpin these, or the terms upon which such judgements are made. What matters is your grades, not the integrity of the curriculum you were tested upon.
This attitude was evident this summer, in the celebration of certain free schools' exam results – while concerns about the use of authoritarian behaviour policies, didactic pedagogies or covert selection strategies were brushed aside. It was also evident in the words of Angela Rayner shortly before the Labour conference last year when she said what she wanted was 'to get away from is being ideologically driven' and instead focus on 'the key ingredients to making a school good.'
If we are to be successful in changing our education system, we must shift the terms of this debate. This requires exposing the neoliberal ideology that runs through our system and the damage it causes, as well as presenting alternatives. This TWT panel will take on this ideological battle. Drawing on different traditions of radical pedagogy, panellists will articulate new goals, values and focuses for education – ones that will genuinely promote social justice and empower the many. Of course, a socialist approach to education must also look beyond educational equality for everyone in Britain. The panel will also address how education can centre the global many, from an anti-colonial curriculum to a rigorous education about our environmental emergency.
Policy Lab: Democratising the National Education Service
With Dr Sharon Clancy, Mel Griffiths and Professor Mike Neary. Sunday 22 September. 11.00am-12.30pm
If we're going to expand the machine of public education, we also need to consider how to hand the people some control in steering it. Yet this issue has, until now, received little attention.
Forty years of privatisation in education have eroded many of the democratic structures that were once in place to manage our schools and universities – as captured in this article by panellist Mel Griffiths. Reversing such privatisation is essential, from pushing back against the noticeable commercialisation of higher education to avoiding further scandals with corrupt multi-academy chains. Experimentations in privatisation have both wasted money and detracted from students' experience.
But, beyond renationalisation, what would a truly democratic National Education Service look like? Catt Hobbs from the thinktank We Own It will be joining the panel to share her take. Currently We Own It's emphasis for education is on ending the academies and free school programme. But could their ideas for public ownership of services also be applied to education? Could a National Education Service also be run by a national supervisory board consisting of both elected politicians and groups such as education trade unions and members of civil society?
Such an approach could have the benefits of providing some protection against future Michael Goves – who in his time as education secretary rapidly introduced drastic changes to our education system, often based on little more than personal whims.
The democratisation of schools, colleges and universities could also ripple outward to have a wider impact on society as a whole – as captured in the first three pieces of the recent essay collection by Class: A New Vision for Further and Higher Education.
How different would our society be if universities were tasked with providing 'socially useful knowledge?' In place of neoliberal funding frameworks which privilege research that will contribute to economic productivity, what if local communities could have a say about the sorts of knowledge that would benefit them, and the wider world?
Similarly, what would the relationship between communities and educational institutions be if they served as 'anchor institutions' – providing contracts to community-based cooperatives rather than outsourcing to multinational corporations? From divestment campaigns to the role universities play as anchor institutions in the Preston and Cleveland models – there is certainly a case for large educational institutions leading the way for democratising our society economically. A democratised National Education Service therefore has the potential to be a more outward facing, socially useful one.
Policy Lab: Towards a National Education Service
Saturday 21 September. 7.30pm-9.00pm
Here we aim to develop policy recommendations around a few key areas which are widely agreed to be in need of reform: assessment, accountability and selective education.
The need to develop clear alternatives for assessment and accountability are perhaps the most pressing. In moderation, mechanisms for assessing learners and holding institutions accountable have a role to play in ensuring everyone has access to a good education.
Yet the discourse around the importance of measuring and monitoring learning has come to drown out all others. Richer, more holistic notions of education are side-lined for an obsession with jumping through hoops so that performance can be measured. As a result, the curriculum is narrowed, pupil wellbeing suffers, and the crisis of teacher recruitment and retention only worsens.
At the NEU conference this year Corbyn showed promising signs that Labour is willing to challenge this culture of over-testing. By agreeing to abolish Sats and consult about alternatives, he opened up the possibility of change. For children leaving primary school this might involve producing portfolios of work, or being observed while completing practical tasks.
There is hope among many teachers that this conference will see Labour pledge to abolish Ofsted too. Again, this could be replaced by a less punitive system such as peer review or mutual accountability system where schools work together to improve their performances.
The National Education Service policy lab is about working together to explore such alternatives. To draw from the ideas of policy experts and attendees to compile suggestions for assessment which benefit learners; to discuss approaches to accountability which support schools to improve – rather than rewarding or punishing them with an often unhelpful Ofsted grade.
We know this can be done – countries like Finland achieve excellent results in education without the sort of punitive high-stakes assessment and accountability systems that we have conjured up in the name of ensuring high standards.
As with all the TWT policy labs, the final ideas will be compiled to form a 'Manifesto For The Movement' which will be presented to MPs at the end of the festival.
#AbolishEton: Labour's anti-establishment fightback
With Holly Rigby, Robert Verkaik, Thelma Walker MP, Cllr Aydin Dikerdem, and Tariq Ali. Saturday 21 September. 1.00pm-2.30pm
In a politically bleak summer, the Abolish Eton campaign launched by panellist Holly Rigby has been a rare source of hope. While the media and Westminster have been subsumed by Brexit, grassroots Labour activists have turned their attention to… class war. The campaign is run by classroom teachers unafraid to take on a major battle with the elite, and almost overnight their it has won widespread attention.
Private schools in this country (particularly when coupled with the route they provide into universities) are a machine for amplifying privilege – as Robert Verkaik's book documents rigorously. You could hardly design a better system for reproducing a segregated and elite ruling class than the well-trodden route of public school to Oxbridge to parliament. This is not to mention the way the privately educated dominate other professions from journalism to the judiciary.
This panel will not only revisit the case for abolishing private schools, it will also discuss a practical plan for doing so. How can we navigate legal and financial obstacles? Is it case of immediate abolition or will 'slow euthanasia' (as Verkaik has called it) suffice? What do grassroots activists need to do to ensure the policy gets adopted officially by the Labour party?
Education and Struggle: When We Fight We Win
With Angela Rayner MP, Holly Rigby, Kevin Courtney, Stacey Davis Gates and Lola Fayokun. Sunday 22 September. 5.00pm-6.30pm
Finally, since TWT is not just about influencing Labour policy, it's also about building a movement, the education stream will close with the panel: When We Fight We Win!
Over the last few years it's been clear that education is top of the political agenda. In the 2017 election, it was estimated that 795,000 people changed their votes due to issues of school funding – helped along by the NEU school cuts campaign. Boris Johnson recognises this and has been quick off the mark announcing his own (tokenistic and highly strategic) education reforms.
The University College Union strikes in 2018, as well as the centrality of educational issues to the student climate strikes, show the time is ripe for demanding more from our education system and that gains are possible if we act collectively.
The British left should be inspired by the wave of teacher strikes that have swept the US where teachers are leading the way in the fight against Trump. Frustrated at a neoliberal education system imbued with institutionalised racism, they are galvanising their communities into action. Could a similar movement be created here?
It's clear that the reciprocal relationship between education and a wider social movement is strong – the public care about education and campaigns around it have the potential to bring many on board. At its strongest, education activism both strengthens and is strengthened by a broader social movement.
Bringing together leading figures from education trade unionism on both sides of the Atlantic, student climate strikers, and shadow education secretary Angela Rayner, this session will celebrate the wins we have already had in education and set a vision for where we go next.
Other education reading and podcast recommendations:
TransformEd – a new podcast discussing key issues in education today – featuring episodes with Holly Rigby, Melissa Benn and more.
Education for Tomorrow – an online left-wing education journal with accessible but interesting articles about a range of topics . The content about pedagogy is particularly good.
The Class essay collection: A New Vision for Further and Higher Education contains excellent essays about the HE and FE sector.
(photo by f_a_r_e_w_e_l_l via flickr.com CC.20)