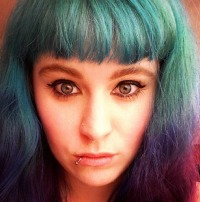 How to be a fan of problematic things – I'd like to start this month's list off with a slightly older post. I think people do need to hear that liking problematic things does not make them a bad person. This post details how you can critique the things you like that. It's important that you don't ignore or defend those problems.
On Beyoncé and black feminism –  This is a great piece about Beyoncé's much acclaimed new album & feminism.
A Year in Review –  The top 10 most racist/privileged things white feminists did in 2013
An alternative look at 2013 –  A lovely post by Sam with some guests talking about how intersectionality finally gave women of colour a voice in feminism.
'It's our differences, our "otherness" that binds us together' – I love this interview with Reni Eddo-Lodge  about Intersectionality.
White singers deserve the same scrutiny for sexism as Snoop Dogg –  A lot of people have been saying this for a long time. I am glad to see it in a big name paper but exasperated that it's been ignored for so long and continues to be so since this piece was published.
In defence of prostitutes –  Rupert Everett who is himself open about his past as a sex worker writes beautifully about the SoHo raids. He details why they were (and will continue to be) so awful.
Stop fawning over male feminists – Seriously though. Stop!
I've been enjoying a lot of spoken word poetry recently so here are 3 YouTube videos of my current favourites:
This next one is surprising because you start off being so angry at him but then you just want to give him a big old squeeze for getting it:
The first round of a poetry slam that T. Miller goes on to win:
Emma blogs at www.emmaquitefrankly.blogspot.co.uk @ExtraFT