Siobhan McGuirk: In your book Pitch Black: The Story of Black British Footballers, you write about the shift from overt to subtle forms of racism within men's professional football over the past few decades. Anti-racist campaign groups Kick It Out and Show Racism the Red Card have continued to be outspoken on the issue. Is their work having an impact? Are we tackling racism in football?
Emy Onuora: The anti-racist groups you mention and the work of black footballers has had a massive impact and continues to do so. The football authorities look as though they're finally acknowledging that racism in football runs deeper that enabling footballers to play without suffering from crowd abuse and after many years of lobbying and campaigning it seems that the contribution of black footballers will be extended beyond merely playing the game. Of course, playing is the most important part of football but the absence of black people as coaches, managers, commentators, journalists, referees and as spectators is something that continues to be the focus of campaigns within the game.
Although things are improving we're starting from a very low base. As for the subtle forms of racism, the manager is the most important appointment at a football club and acts as its public face. The idea that this job could be done by a black person can be a problem for those responsible for making these decisions. The case for inclusion of a black footballer in your team who can score goals, make goals, prevent goals and improve a squad is a no-brainer. Black footballers are stereotyped as quick, strong and athletic but not necessarily tactically astute, good organisers, commanding of respect and meticulous in their preparation. These are the qualities required for managers and coaches and so those stereotypes can mitigate against black footballers getting jobs as managers even when they might be very highly qualified. This phenomenon isn't unique to football. The race equality pay gap has highlighted how BAME groups suffer discrimination in employment irrespective of factors like qualifications and experience. Many commentators allow themselves to believe that football is uniquely meritocratic when actually it's like most other industries.  
Over the summer, and in recent years, we've seen a marked rise in Islamophobic and xenophobic groups organising under the rubric of football fandom. The Football Lads Alliance (FLA) comes to mind. Do you see this as a resurgence of old racist/ fascist groups' organising tactics, or is something different happening here?
Britain has had a tradition of far-right groups using football as a way of trying to organise. In the 1970s and 1980s they were explicit about this aim and this was reflected in their material and publications. They were pegged back from the 1990s onwards as a result of the various anti-racist campaigns and the football authorities were finally forced to take action. The development of the FLA should be seen within this context. There are differences though. In the 1970s and 80s, football was used as a vehicle for recruitment, with sales etc in the streets and pubs around grounds. The culture of football has changed, so there's much more vigilance within the game as a result of anti-racist initiatives. Therefore, I don't see the FLA recruiting in the same way as the far-right did in previous years. That said, the FLA are appealing to a kind of white, macho xenophobic trait within British society, and football's being used more as a symbol for appealing to these people, so it's inevitable that they'll try to use football as a vehicle for spreading hate again. The response from anti-racist groups has been swift in opposing them and so football as a whole isn't the most fertile of ground for them to organise. 
Before the World Cup, lots of fears were raised about potential fan violence in Russia, particularly racist (and to a lesser extent, homophobic) attacks. These never seemed to materialise. Did that surprise you at all?
It didn't particularly surprise me no. It has parallels with Euro 96 in England. There were similar fears of racism and violence. What happens however is that the dynamics of football attendances changes during a big tournament. It becomes not only a national event but also a local event, a chance to see international football on your doorstep. Therefore, people who don't normally attend games go along, including families, so the tribalism and antagonism that helps fuel violence, racism, homophobia etc is greatly decreased. Those who indulge in that kind of behaviour no longer take centre stage and they're part of a much larger group who want to participate in a national event. Also, on a national basis, it's also a showcase for the country, so there's a sense of knowing the world is watching and wanting to put on the best image of the country. That said, the underlying issues of violence, racism and homophobia haven't gone away. They just lay dormant for a few weeks.
Last month, Mesut Özil retired from international football citing racism within the German FA, and public condemnations of his decision to pose for a photograph with Turkish president Recep Tayyip Erdoğan (alongside German teammate İlkay Gündoğan, who is also of Turkish descent). In his announcement, Özil wrote: 'when high-ranking [German FA] officials treat me as they did, disrespect my Turkish roots and selfishly turn me into political propaganda, then enough is enough. That is not why I play football, and I will not sit back and do nothing about it. Racism should never, ever be accepted.' This move seems to have split opinion among commentators and has been largely ignored by sports media outlets. What was your response to the statement?
It echoes much of the treatment that John Barnes received from the British football media in the 1980s in particular. During that period, part of the debate around British identity was framed by the 'cricket test' idea that being British and simultaneously Caribbean or East Asian was incompatible. That's basically a no-win situation for minorities. This idea of Britishness wasn't challenged by mainstream thought, including the media, until the period of Macpherson and the murder of Stephen Lawrence when this began to change. Also, third and fourth generation black Britons have challenged that idea by virtue of British sporting success in football, boxing, athletics, cricket etc, to the point where that notion is unsustainable. Germany has never had an opportunity to have that national debate and I don't think it will be a healthy one in the current climate. There'll be an element of trying to brush the issue under the carpet with the hope it goes away. In years to come Özil's stance might come to be seen in a much different light, but at the moment the German FA and mainstream have chosen denial by focusing on the meeting with Erdoğan. What is striking is the complete lack of leadership and inaction on the part of the German FA. No inquiry, no mediation, no attempt to resolve the situation.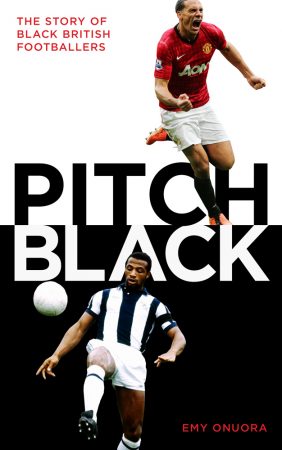 It's unprecedented in football and probably sporting history that a prominent international sports star has retired from international competition and cited racism as the reason. It's also unprecedented that two senior team mates should weigh in and condemn him in the way that Neuer and Muller have done. In fact, Muller went so far as to deny the existence of racism in sport – this coming from someone who must have stood behind countless 'No to Racism' banners. That should be of concern to the German authorities. While the meeting with Erdoğan can't be defended, during his visit he met with the Queen and the British prime minister with no comment whatsoever from the German authorities. However, it's the Turkish guy who's an easy target rather than members of the British establishment. Germany has a long tradition of denying rights to Turkish minorities. They've been consistently marginalised as a community since the war. That's the context within Özil's situation.
Emy Onuora is the author of Pitch Black: The Story of Black British Footballers. He grew up in Liverpool in a football-mad Nigerian household, and is the brother of former professional footballer Iffy Onuora and of athlete and Olympic medallist Anyika Onuora. Emy is currently researching race equality and leadership in professional football.