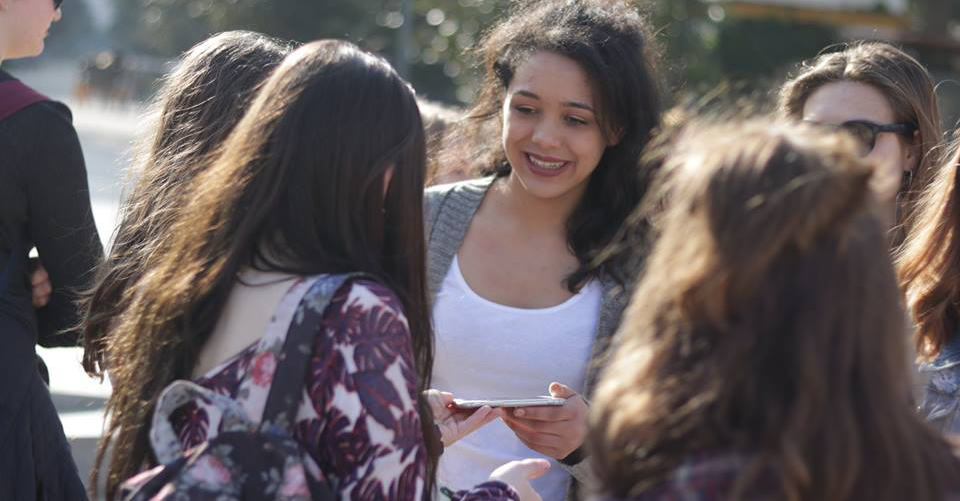 'The future belongs to the youth – let's invest in them.' Jeremy Corbyn
There are multiple debates on what's wrong with the 'Millennials', the 'Snowflake Generation', or whatever other silly things they're calling young people today. We know what's wrong: it's that we have taken the brunt of Tory cuts since 2010. And what's more, we know how to fix it.
Whether you want to go to university or get in-work training, move into a flatshare or save for a house, party it up or settle down, life for the under-30s is harder than it's been for any generation since the end of the second world war. An Ipsos Mori survey (March 2016) found that about 54 per cent of the country believed young people's lives would be worse than their own generation's, the highest proportion ever recorded.
Our generation has been punished for its 'apathy', but we are not apathetic. We don't have the drive for personal success of Thatcher's children, or the faith that prosperity will be shared which characterised the Blair years. No one warned us at school that we would have it so bad, but even then we could feel the pressure: fewer teachers, more exams, less time to relax.
Now we know, better than anyone else, what this election means. That's why over a million of us registered to vote last month. We're reeling from Brexit: not just because we grew up with the optimism of a multicultural society, but because once again we watched an ageing population vote against our interests, our futures. And now we have a party which will treat us as what we are: adults, workers, voters; the future of British society.
Education and debt
'Many of my friends don't see the point in doing a degree any more as the amount of debt that they will have after will make the experience and education not worth their while.' Alex (pictured above, centre), 17, Sixth Form student
We followed the rise in tuition fees from £3,000 to £9,000 with horror. The Tories promised at the time that increased loans and grants would ensure the poorest would still be able to go to university. But that's not been the experience of the young people I talked to today. They're unwilling to rack up £50,000 debt for a degree, and when they do they're frightened and under pressure to succeed, and to back up their studies with unpaid internships. And they're not blind to the sneakier cuts affecting further and higher education.
'The danger that even after you come out of a degree that you will still be in low-skilled, poorly paid, or part-time employment is a real threat.' Jacob, 20, second year undergraduate
Universities have tightened their belts, under pressure to boost profit margins. A £30 million (20 per cent) cut to the Disabled Student Allowance directly attacked more than 60,000 students in need of extra support. Competition for a worsening job market means that students often need to continue studying after a degree, but prices for postgraduate education are rising, while NHS and teacher training bursaries have been severely squeezed. 68 per cent of further education establishments have dropped courses due to cuts.
'The course to get a degree-level job has recently had its NHS bursary cut, and even if I spread it out part-time I will struggle to pay for childcare. It's a Catch 22.' Josie, 30, languages graduate, parent and NHS support worker
It's not just the academic route that is perilous. Under the Tories, the much-lauded apprenticeship scheme has been consistently underfunded, with little support given to its students. Designed as a pathway to a skilled job, nowadays it's more used to get young people out of the Jobcentre. The success rate for all apprenticeships has declined steadily since 2010, from 76.4 per cent down to 68.9 per cent in 2013-14 (the latest year for which data is available). Meanwhile a huge number of employers are paying apprentices under the National Minimum Wage: nearly a quarter of 16 to 18 year olds are paid less (Apprenticeship Pay Survey, BIS).
'Things like doing a job I believe in, being in the same place as my partner, let alone having a family, seem like a fantasy to me now'
Incredibly, with this dismal background to our education, the younger generation has never taken cuts lying down. Thousands demonstrated when the Education Maintenance Allowance, the small weekly allowance to help 17 and 18-year-olds from lower income households stay in school, was cut in 2012. However, only three years later, it was revealed that the number of teenagers in sixth form education had fallen by thousands after EMA was withdrawn.
The 2011-12 campaign against higher university fees was one of the biggest student movements this country has ever seen. And yet we're told we're apathetic, non-voters, glued to our screens, and politicians repeatedly show they don't care what we think.
Now Jeremy Corbyn has promised to create a National Education Service. It's a big thing: it could take a few years. But our generation aren't going to forget the struggle against fees any day soon. Even if it's not for us right now, it's a promise we trust.
Poverty and precarity
'Younger people suffered the greatest drop in income and employment compared to older age groups and now face greater barriers to achieving economic independence and success than they did five years ago.' – 'Is Britain Fairer?', EHRC.
Young people in work have taken the brunt of wage stagnation at every level, with the youngest workers not qualifying for the minimum wage and no longer eligible for housing benefit. 37 per cent of those on zero-hours contracts are under the age of 24, according to Resolution Foundation research. Youth unemployment is currently running at 12.8 per cent compared with 4.6 per cent for the whole population. Meanwhile, we're still trying to begin our lives, to gain security, start families and move into adequate housing.
For those who can stay with their parents, life is secure but independence is a dream. For those who can't, precarity is a way of life. 52 per cent of 16 to 24-year-olds in poverty do not live with their parents, the Joseph Rowntree Foundation has found (Monitoring Poverty and Social Exclusion Report 2015). There's a sense of stasis, of being stuck at the start of adulthood, unable to gain a real toehold inside society.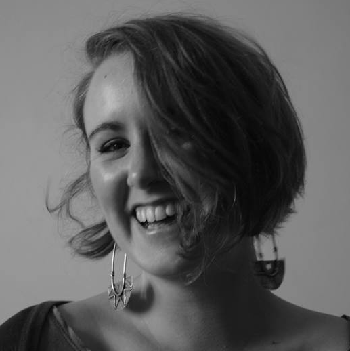 'It was only after Brexit that I realised the impossible dream of the 90s was even more of a lie than I'd always thought it to be.' Lauren (right), grad student, 26
'For me adulthood is about responsibility and conformity to social normality – getting a job, having kids. Currently my way of life doesn't fit into this box.' Jacob
Nonetheless, young people are not living in the vacuum of legal highs, breakfast cereals and student raves that shows such as Skins and Fresh Meat depict. We have caring duties, we rely on others, we respond to the world around us. Labour's promise to set a living wage of £10 per hour, and an end to zero-hours contracts, is going to affect us first and most. But we also want to fix the NHS, we want the elderly to live in dignity, and we want our migrant brothers and sisters to have security. It can't get much worse for us. 'Snowflakes'? The cold never bothered us anyway.
[related]
Social conscience and the desire for change
'I do believe I am an adult, because I am aware of social issues and have very strong opinions on them.' Ella, 17, sixth form student
'Personally, I struggle with feeling I cannot contribute enough to our family.' Josie
Even though young people have been under attack from all sides since the start of Tory austerity in 2011, the people I interviewed positioned themselves very much inside wider society. Far from selfish, they wanted to protect pensions, improve schools and reduce precarity for everyone. We've been nicknamed 'The Snowflake Generation' because we're supposedly so sensitive that we melt at nothing.
That sensitivity is real – people I spoke to were aware of their stress, in touch with the forces putting pressure on them – but it didn't stop the young people from being politicised. In fact, rather than just our own lives, we're concerned about climate change, about children using food banks, about the ill-treatment of refugees. This is sometimes presented as naïve altruism, but really it's a broad understanding of wider society, and how we fit into it: an understanding the Tories didn't want us to develop.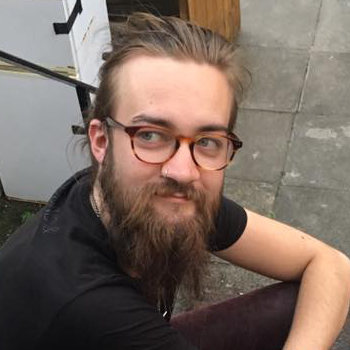 'The way the Tory government operates by constantly perpetuating a climate of fear has without question affected my mental health.' Ollie (right), undergraduate, shop-worker, bartender, 21
'Things like doing a job I believe in, being in the same place as my partner, let alone having a family, seem like a fantasy to me now.' Lauren
We tend to prioritise fulfilment and worthwhile work over financial success. We don't need great wealth, but we would like security. And from the youngest, still in school at 17, to the oldest, married with children, we are all interested in wider social change. This generation, the most highly educated ever, is going to be one to watch out for in this election, and according to its social media outlets, it's coming out in force for Labour. Young people know austerity has gone too far, and they no longer trust the fear of change perpetuated by the establishment. Pollsters are counting on the under-30s not going out to vote, but if the 'Snowflakes' do hit the polling stations, watch out for an avalanche.
Frances Grahl is a PhD student working on literature of migration to Europe. She is active in migrant solidarity and anticapitalist feminist struggles. She helps coordinate SOAS Goes To Calais and beyond, which carries out actions in Calais, London, Athens and now Paris. She tweets @francesgrahl.