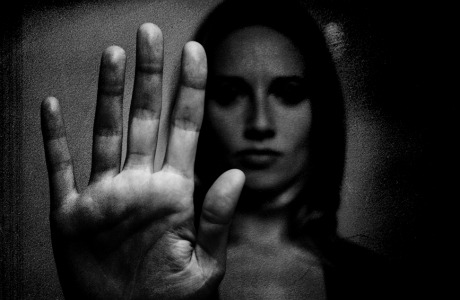 The past few months have seen a spate of revelations about poor handling of sexual abuse, assault and harassment within organisations across the political spectrum, so that frequently it is difficult to keep track of who allegedly has been covering up what.
The closer to home it is, the more it hurts. When it's the Lib Dems, it feels like something happening far away. When it's the Socialist Workers Party (SWP) – comrades with whom I have organised – it feels far more of a pressing danger. I am hardly surprised that people are leaving the party in droves over the very messy and public detailing of how it handled allegations of rape against a leading member. Despite a large number of members expressing outrage over the way the matter had been handled, delegates at a special conference in March voted overwhelmingly in support of the central committee. Had I ever been a member, I'd have left a thousand times over.
The structure of hierarchical institutions – of all political persuasions – facilitates the failure to deal with sexual violence. The explicit power structures of such organisations have consequences. Those higher up the pecking order are more integral to the organisation, more important. They are the ones deemed more worthy of protection. So, if a person in a high-up position is accused of sexual violence, it is they, not the survivor, who is more likely to be rallied around. Of course it will usually be men occupying these positions of power.
Untouchable
These men develop a sense of being untouchable because, in a sense, they are. From celebrities such as Jimmy Savile to key members of political parties to the Catholic Church, it has become abundantly clear that within the institutions sexual violence is swept under the carpet because it is seen as more important to keep such important figures onside. Better to maintain the talent, the funder, the brains, they believe. It becomes an act of treachery to address specific instances of sexual violence as crucial figures within organisations become emblematic of those organisations both to those on the inside and those outside. Those who come forward and speak of their experience of sexual violence are all too often demonised, or ignored at best.
This problem is amplified by the role of the police, if the police are involved. A corrupt institution, dominated by white men and granted the position of gatekeeper to justice by the state, the police get to choose whether to investigate instances of sexual violence. All too often they choose not to, deciding that there is not enough proof. And the police have more than enough skeletons in their own closet: between 2008 and 2012, there were 56 reported cases of sexual violence involving police officers. Given the phenomenal levels of under-reporting of sexual violence generally, the real figure is likely far higher. It is hardly surprising that taking the state route to justice for rape is a journey many survivors are unwilling to take.
Institutional hierarchy, though, is neither a necessary nor sufficient condition for sexual violence – or the failure to address it. Rather, it exacerbates a problem that is pervasive throughout all of society. It makes it easier for powerful men to exploit the implicit discrepancies in power, which are present and often ignored. It is no coincidence that defenders of the Wikileaks founder Julian Assange, who is fighting extradition to Sweden to face sexual assault allegations, talk of his anti-government work, at best ignoring a discussion of sexual violence. It is easier to conceptualise the explicit power structure of an unfair state than it is to think about how men have power over women and may abuse it. Yet the invisible power structures of a kyriarchical system – a structure of overlapping oppressions – are replicated within anti-capitalist groups, anti-war groups, anarchist circles and all those of us who are, nominally at least, fighting the power.
Subject of ridicule
Issues of gender, race, heterosexism, transphobia, ableism and so forth are treated as intellectual exercises rather than a daily reality. The notion of privilege is scoffed at, the notion of addressing this treated as a subject of ridicule. There is a pervasive pattern of thought that these are things that might need fixing but can be fixed after the revolution. Whether there is a formal leader or not, a climate is created wherein it is very difficult for survivors to speak out about sexual violence they have experienced, and nearly impossible for communities to deal with the problem.
We do not need the machinations of hierarchical organisations to address sexual violence in our own communities. Far from it, as we have seen so many times how these formal structures and codified processes and chains of command can exacerbate and facilitate the problem. Neither do we need the police to solve this problem for us: they cannot, they will not, and this will never change. We do not need heroes or champions, figures seen as integral to how we organise: all too often, when these heroes are accused of sexual violence, it is the sexual violence that is denied and ignored in order to maintain the status of the hero.
What we need is something new entirely. We need to let go of these hierarchies into which we were socialised. We need to address our own prejudices and privileges, accept that sexism remains a problem on the left and from this position begin to deal with it. We need to organise within our communities and networks against sexual violence, and this process should be led by survivors. Survivors are, after all, those best placed to have an analysis about what needs to be done, and we must listen to these voices and create a safe space for survivors to speak out.
Yet it is ultimately worthwhile. What point is there to a revolution when many remain unsafe? Nothing changes. What is the point of undoing visible hierarchies when the invisible ones remain in place? Nothing changes. This is a pressing problem, and one for which a solution is long overdue.