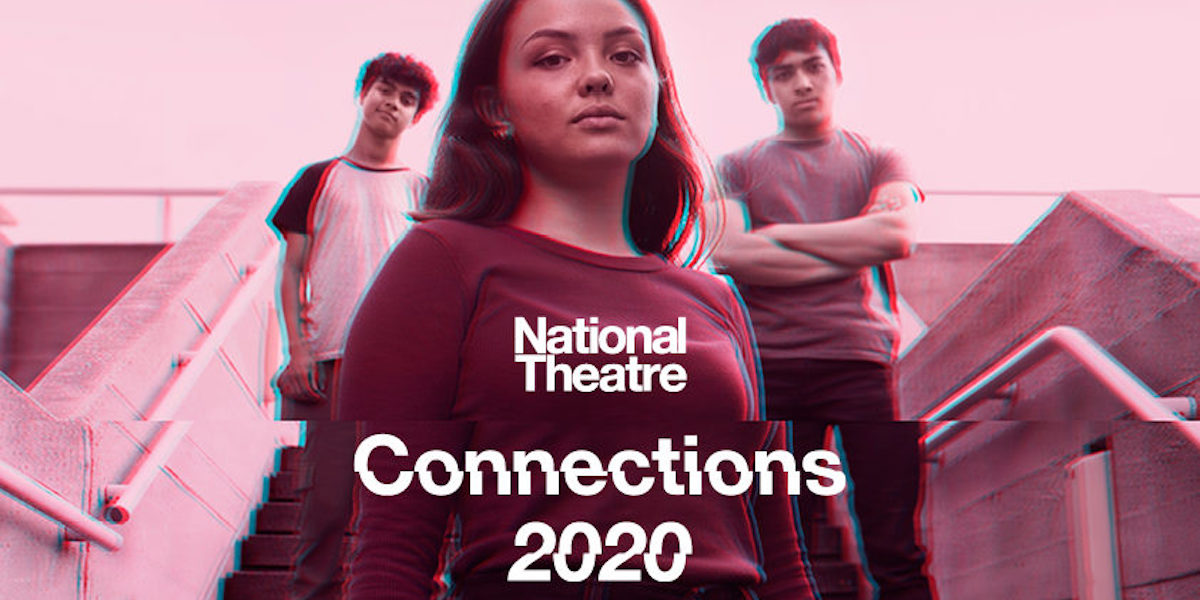 The National Theatre Connections programme began in 1995. Since then, it has provided an annual opportunity for ten selected youth companies of performers aged 13-19 to stage new plays written by leading playwrights at the National Theatre. This anthology includes useful materials collected from workshops with notable directors and theatre practitioners, including Lindsey Turner, Matthew Xia and Ria Perry. The additions make the collection a useful tool for those working through the pieces with youth groups but also provide further insight into how the pieces were shaped by writers and directors alike.
At a time when theatre and the arts more widely have gone unacknowledged for their cultural relevance and value, this collection of plays illustrates the ability of theatre to both reflect change and to help move it along. Collectively they mark the shifting of focus in the arts and wider society to issues of gender, decolonising projects and social justice.
Ten pieces
Anger pulses a steady furious beat throughout each of the plays in this collection. Chris Thompson's teens seeking safety in a shared house for LGBTQIA+ youths yell for revolution in Dungeness; girls questioning their school's complicity in pedalling patriarchal narratives refuse to play their parts in Silva Semerciyan's Witches Can't Be Burned; and the ragged young runaways in Andrew Muir's Look Up rally together by denying their old lives among the grown-ups.
Elsewhere, the focus is on the mounting desire to tear it all down. The multitude of characters in Wind/Rush Generation(s) by Mojisola Adebayo all blow a seething hurricane of much-needed truth to dismantle racial structures that have oppressed through the aeons. The young prophets of Frances Poet's Crusaders discover empowerment through bandying together as a collective, while Hattie Naylor's protagonist Valerie even wants to reconfigure the afterlife in The Marxist in Heaven.
There are more heavy-handed pieces in the collection, such as John Donnelly's A Series of Public Apologies, which, as the title suggests, uses the language and narrative of apology culture as it presents itself in political media to make a point about who controls the ways we view and interpret the world. Alison Carr's Tuesday, a scarily predictive sci-fi about children falling through a hole in the fabric of time from a parallel universe, makes use of the ability to shine a light on prejudice and discrimination.
Vivienne Franzmann's IT is the standout text, however, for character development, plot and vivid use of language and imagery. Its protagonist wrestles with a sinister unknowable force within her that is fed on the never-ending cycles of information she receives and the media she consumes. It's a play perfect for the age of information with an exciting, darkly enticing pace.
In all ten of the pieces there's emphasis on the inclusion of parts without specific genders and the fluidity of gender identity throughout is presented in a way that the theatre industry at large hasn't yet caught up with. Predictably, most are set in schools or universities and presumably this is done to immediately situate casts with characters whose situations they already understand. In the few moments we are wrenched out of familiar environments – such as the shared LGBTQIA+ safe house in Dungeness, the mountain range in Crusaders, or even the bizarrely depicted afterlife in The Marxist in Heaven – we are offered a glimpse of the scope NT Connections could encompass if it thought beyond British norms of places teenagers are likely to gather.
Writing by and for youth
Despite the generally excellent writing – to be expected in plays written by exceptional playwrights who have already had years of experience in the industry – there are moments of speech, references or turns of phrase that sometimes feel inauthentic. Youth culture is always somewhat insular but it's never been more accessible with the rise of phenomena such as TikTok and social media in general. At times it feels like the writers are all peering into a well trying to make out what's at the bottom, the youth and their culture a strange, foreign thing.
Notes on the text discuss how each writer attempted to write for young people, to get into that space, into their heads, their worlds. This aim would be much better and more easily achieved if the space was given directly to young writers writing for their own age group. Perhaps, given the significantly admirable depictions of young people in pieces such as Crusaders and Look Up – partly inspired by the global youth movements currently shaking our world – there may be a future in which we can look forward to seeing pieces written by young people for young people with similar levels of institutional support.
Abundant opportunities
Many of the pieces offer abundant opportunities to dive into political ideologies and historical moments that no doubt amplify the educational value of performing and studying them. Specifically, Wind/Rush Generation(s) is rich in language and content, giving ample opportunity to rethink historical narratives and potentially start to decolonise education. The script is littered with links to specific YouTube clips and offers suggestions of how to handle particularly sensitive information. Similarly, The Marxist in Heaven gives groups the chance to begin thinking about complicated political concepts and processes from a global perspective.
Despite the attempts to diversify cast and character in terms of both race and gender, there are still moments that read as slightly uncomfortable. In Semerciyan's meta-drama Witches Can't be Burned, the direction for Layla, who plays Tituba, to 'sing something exotic' undermines the otherwise progressive narrative. In general, the teenagers in this collection, while at times allowed to be revolutionary and progressive, aren't afforded a level of sincerity that would elevate the pieces. Look Up specifically mentions the inclusion of a gender-fluid character, Jade, who prefers to go by the 'façade' of Raven, who is still unfortunately pigeon-holed as strange and too different. A return of Thompson's Dungeness, which initially featured in NT Connections 2018, rounds off the collection with revolutionary zeal as its queer protagonists burst with emotion onto every page of a humorous and well-crafted script that moves easily between comedy and pathos. It's a welcome end to a collection that touches on the pain of generational conflict and trauma as well as the ability of young people to take up the mantle for greater fights for human rights, the climate and the world they wish to build.
This article originally appeared in issue #229 'No Return to Normal'. Subscribe today to get your copy and support fearless, independent media.