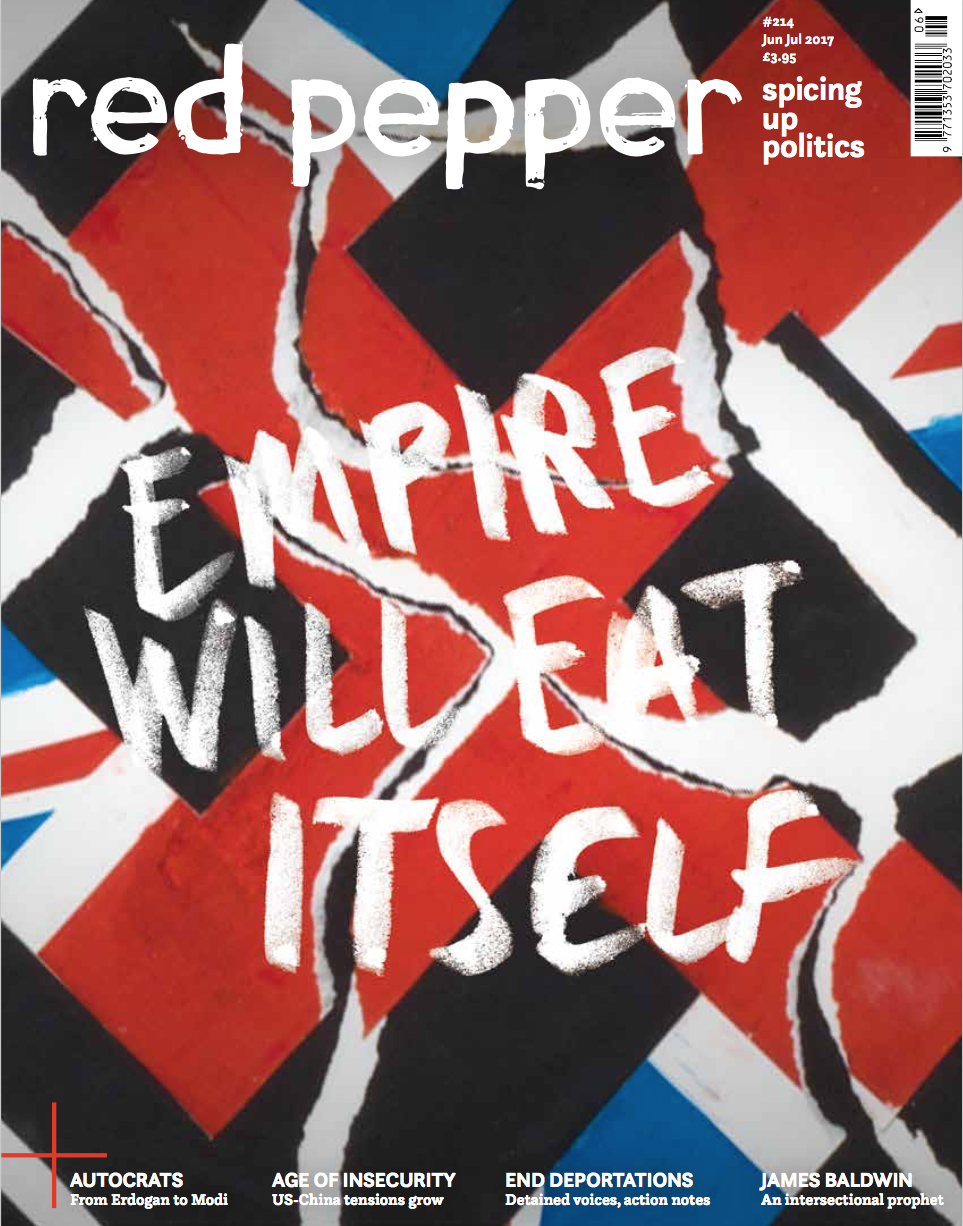 The Meetings are designed to offer a space where BAME writers can come together to reflect on what's been happening in the world, what it means to us and how we can set the agenda for Red Pepper's newly established race section to respond.
At this fourth meeting, we'll be launching the new issue of the magazine – Empire Will Eat Itself –  written exclusively by the Red Pepper Race Section. We'll also be bringing the wider Red Pepper community together to celebrate this exciting time of socialist ascendancy, so this will also be a great opportunity to get to know the rest of the Red Pepper editorial collective.
Where?
Newspeak House, 133 Bethnal Green Road, London, E2 7DG
When?
4-8pm, 25th June
Please register at: 
If you're interested in writing for Red Pepper, please drop me a line ahead of the 25th at ashishghadiali@gmail.com.
At the present time, there are 3 basic avenues available to us:
ONLINE PUBLICATION (UNPAID)
PRINT PUBLICATION (UNPAID)
RED PEPPER BLACK JOURNALISM FUND COMMISSIONING (PAID)
In the case of articles published online, there's scope for participants to exercise collective autonomy in deciding what should be published and an essentially unlimited opportunity in terms of the volume of content that potentially could be published.
In the case of articles published in the bi-monthly print edition of Red Pepper, decision-making lies with the Red Pepper Editorial Collective to whom the Race Editor will endeavour to represent the balance of opinion expressed during Race Section Open Editorial Meetings about which articles/issues should be prioritised but where final decision will be taken by that issue's lead co-editor. We might, however, expect to see at least 1-2 articles per issue dedicated to Race.
Red Pepper has long been a volunteer-led project and is not, by-and-large, able to pay its writers but a new crowd-funded black journalism fund has created the opportunity for a limited number of paid writing assignments to be commissioned at the discretion of the Race Editor.
The intention behind Red Pepper's Black Journalism Fund Commissioning is to support long-form reportage (2-3000 words) that sheds light on unreported aspects of the contemporary black experience. (For more insight into what this means to us, check out: http://www.redpepper.org.uk/from-the-frontlines/) We currently have the capacity to fund one such piece of reportage per month.