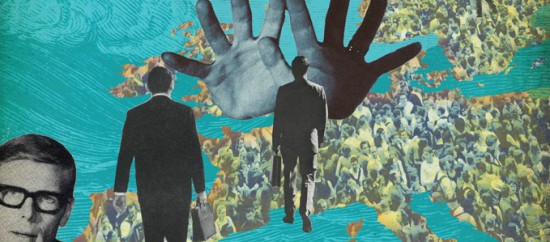 The European Elections: A progressive, alternative vision for Europe
Tuesday 20 May, 7 pm-8:30 pm
Committee Room 19, House of Commons, London
Free tickets available here.
In this special event, just before the European Elections, Red Pepper is going to look at the possibilities for an alternative, democratic Europe. From the proposed TTIP trade deal, to fracking and the privatisation of our NHS, the EU too often operates in the corporate interest. And yet across Europe we are faced with the choice of neoliberal technocrats or far-right nationalists. What should the Left be demanding of Europe? Can there be a united vision for an alternative, democratic Europe? And how do we get there?
We've lined up an excellant panel of speakers, to be followed by discussion with the audience;
* Panagiotis Sotiris, ANTARSYA activist in Greece
* John Hilary, Director, War on Want
* Hilary Wainwright, Co-editor, Red Pepper
* John Palmer, former European Editor of The Guardian and founder of the European Policy Centre
* Natalie Bennett, Leader, The Green Party
***Tickets are free, but please register in advance here***
This event is part of the People's Parliament discussion series, held in parliament. Please allow for time to get through parliament security.
Red Pepper has also launched a special microsite in the run up to the European elections focusing on the possibilities for another Europe, supported by Transnational Institute and Corporate Europe Observatory. Check it out here.