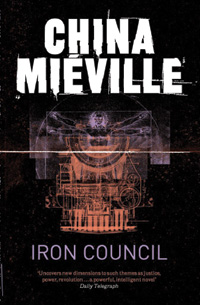 Iron Council
China Miéville
The third in Miéville's Bas-Lag trilogy and not an easy read but a beautifully rendered epic, which draws on Jewish mythology to structure a fantasy of world-changing proportions. Miéville insists he doesn't write sci-fi, and for good reason. As he says, most sci-fi, in insisting that something recognisable as 'science' must underpin the narrative, just ends up reproducing 'capitalist science's bullshit about itself'. The logic of Iron Council is drawn from workers' struggles, the friction of alliances between oppressed peoples and the surprising consequences of bringing the monsters out to play. But the emphasis is on the contradictions of political conviction and the impossibility of policing the march of history – even if you have magic on your side.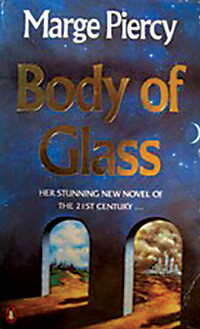 Body of Glass
Marge Piercy
Piercy's feminist intervention into what she calls the cyberpunk 'playground' is joyfully constructed around the premise that a grandmotherly hacker and her granddaughter inherit the task of socialising an embodied cyborg intelligence so that he can pass as 'human'. Make him the perfect lover? Of course you would. Like Miéville, Piercy draws on the myth of the golem to structure an argument for, in Donna Haraway's words, 'seizing the tools' of capitalist hegemony to strike at the heart of multinational corporate imperialism. Acknowledging her debt to Haraway's 'Cyborg Manifesto', Piercy crafts a compelling narrative of empowerment through fusion with technology.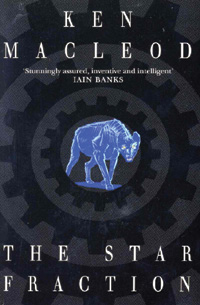 The Star Fraction
Ken MacLeod
First in the 'Fall Revolutions' series and a somewhat wry dig at the factionalisation of the left in the wake of neoliberalism. A near-future UK is split into mini-states with competing ideologies; a small part of north London exists as a libertarian/anarchist enclave and the green eco-warriors are armed and dangerous. Riffing on cyberpunk's preoccupation with artificial intelligence and its ubiquitous multi-functioning mirrorshades (here called 'glades'), The Star Fraction is part send-up of conspiracy theorising paranoia and part serious call-to-arms for an entrenched left. 'On a clear day,' writes MacLeod, 'you can see the revolution.'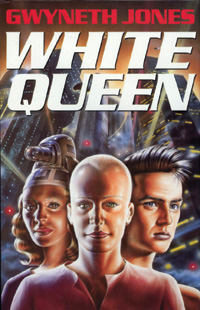 White Queen
Gwyneth Jones
Jones' Aleutians are arguably the most fully realised aliens in sci-fi to date. White Queen is the first in a trilogy that takes seriously the complexities and political consequences of first contact in order to raise questions about slavish dependence on saviour ideologies and the centrality of race, gender and sexuality to any political project. The empathic, media-worshipping Aleutians might be more ruthless capitalists than the human inhabitants of Earth, or they might just be opportunistic pirates. Either way, they allow Jones to say something profound about how ideologies shape identities and just who has the right to determine the fate of nations, or even planets.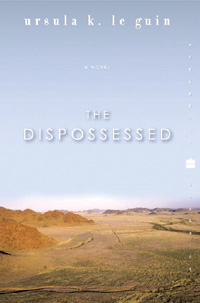 The Dispossessed
Ursula K Le Guin
Still required reading for anarchists with time on their hands between meetings, this story of two planets with opposing but sometimes equally oppressive ideologies exposes the flaws in what passes for utopia while still managing to present a searing indictment of capitalism and propertarianism. When Shevek, the disillusioned scientist, makes the 'equations' for his new communications technology available to both planets, he inaugurates a different kind of revolution, a theme that should make contemporary open source and anti-copyright activists sit up and take note.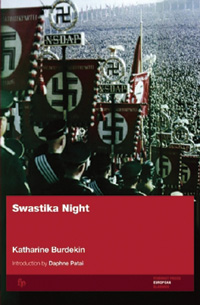 Swastika Night
Katharine Burdekin, writing as Murray Constantine
Chosen by Victor Gollancz's Left Book Club as its book of the month in July 1940 in response to requests that 'in these difficult summer months the choice should be a novel'. Burdekin's dystopian vision of Britain 700 years into the thousand-year reich not only anticipates the concerns of 1970s feminism but does so in a way that exposes the relationship between knowledge and power. The inherent weakness of totalitarianism, she suggests, is its need for a perpetually ignorant citizenship.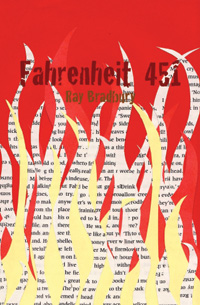 Fahrenheit 451
Ray Bradbury
Bradbury's anti-censorship diatribe, made into a film in 1966 by François Truffaut, is not only relevant to contemporary politics but eerily prescient in its depiction of interactive and immersive media substituting for real-life experiences. Mildred is a simpering housewife but Montag's tears when he realises he feels nothing for her speak volumes about the alienating effects of consumerism and the dead hand of the state. Notable for the scary mechanical hound the 'firemen' use to track down book-reading dissidents and the ending, which, like Iron Council, leaves the revolution in abeyance for a time when it might, just, succeed.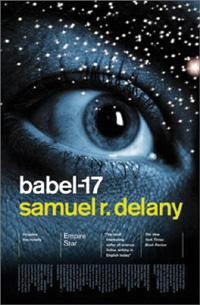 Babel-17
Samuel R Delany
Based on the now discredited strong version of the Sapir-Whorf hypothesis, the idea that language shapes reality and identity, this is still a persuasive and compelling premise for critiquing the grip of ideology and the clash of ideas that perpetuate wars. And a world-saving female poet and starship captain emerging from the pen of a black, gay, dyslexic professor of linguistics in 1966, not to mention the casual acceptance of non-hetero-normative family relationships, still provide very good reasons for punching the air when you turn the final page. Delany is one of the founders of Afrofuturism and a master at exposing the politics of racial and sexual difference.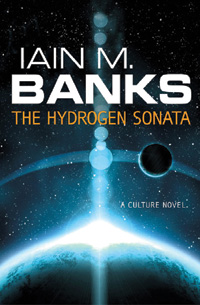 Culture Series
Iain M Banks
Banks just has to be included here but it's pretty much impossible to select one from among the ten books in the decades-spanning Culture series. What Star Trek would have been if the Federation was organised on anarchist principles and the Enterprise was a living ship guided by a prodigious artificial intelligence with a nice line in wry humour, the Culture universe is a provocative playground for committed post-humanists. The sad news of Banks' death means the series is at a close, but these books will be read, re-read, pondered and critiqued long after the rest of us have returned to galactic dust.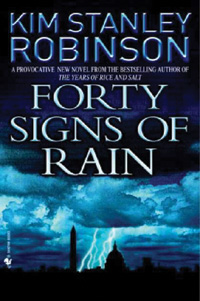 Forty Signs of Rain
Kim Stanley Robinson
Sci-fi has been inexplicably slow to respond to the threat of global warming and, of the few writers that have tackled it, Robinson stands out for having the guts to develop a narrative that not only demonstrates the link between capital accumulation and climate change but also challenges the ideology of enlightenment science. The plot allows Robinson to introduce us to some irritating and ultimately self-serving scientists and politicians, who are all desperately trying to keep their heads in the sand but who, through an encounter with some Tibetan Buddhists, are forced to question just what it means to be rational.
Now have a read of our science fiction authors roundtable.