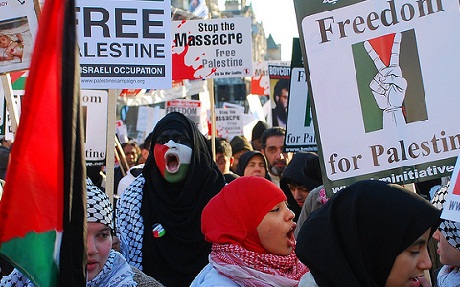 Photo: gmoorenatir/Flickr
This post has been updated with the latest information.
With over 130 Palestinians dead, Israel has stopped the bombing – for now. But the march planned for this Saturday is going ahead, to demand that Israel implements the ceasefire terms and ends its siege of Gaza, and to demand justice for those killed and injured in Israel's attack.
Join the national demonstration in London this Saturday 24 November, starting 12 noon at Downing Street. See Palestine Solidarity Campaign for more info.
You can also write to your MP and to tell them the UK must stop arming Israel.