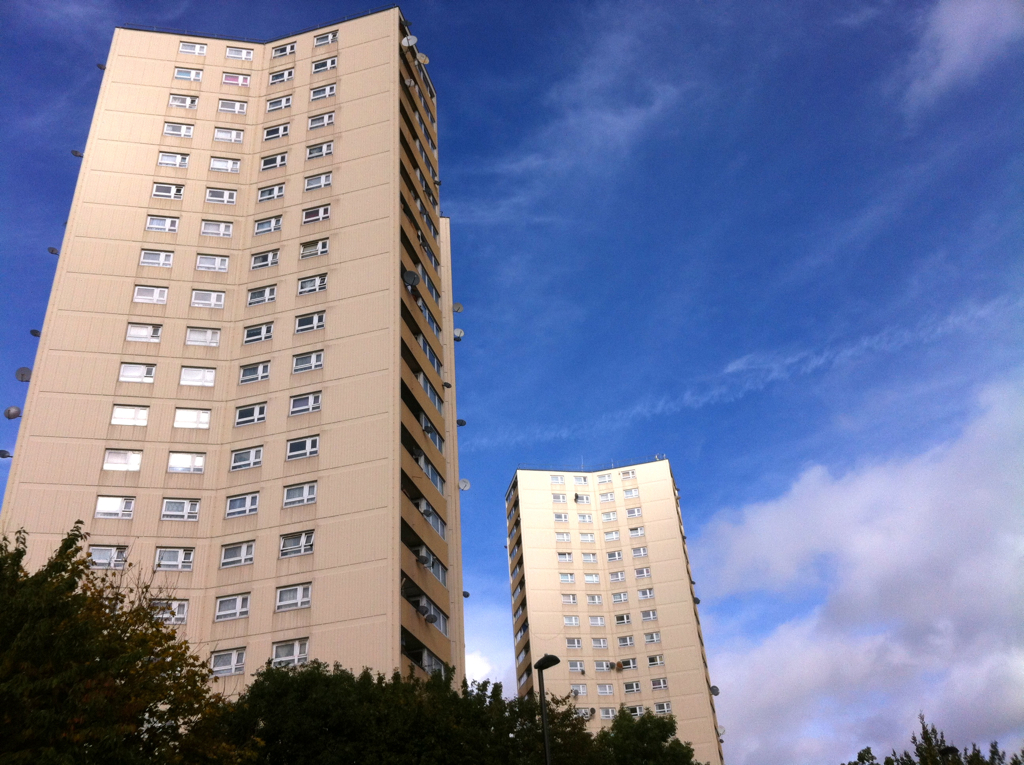 Credit: Flickr/Matt Brown
After years of seeing evidence of the horror stories my constituents have faced at the hands of private landlords, I recently presented a ten minute rule bill to parliament. Although the bill will not become law in the absence of government support, it is important that there is a draft available for campaigners and future governments to use as a template for reforming a deeply unjust system. Current legislation places a landlord's right to make profit on an equal footing with a tenant's right to decent, secure housing. These are not equal rights; the right to housing must take priority.
The private rented sector has been largely ignored by parliament since tenant protection was removed by the Housing Act 1988. Until recently the sector was quite small; in 2001, only 7 per cent of people rented privately. But by 2011, this had risen to 17 per cent, and by 2025 it will be 22 per cent of the population. In inner city areas such as the one I represent in north Islington, a third of people now live in private rented accommodation.
By far the most frequent issue raised by tenants is the difficulty in getting deposits returned at the end of tenancies. If a landlord or letting agency is legally challenged they frequently claim that it was in fact rent in advance or that it was being withheld to cover alleged damage.
As well as dealing with this issue, my bill also provides for the enforcement of all environmental standards. Crucially, this includes energy efficiency, because privately rented accommodation typically costs much more to heat as well as having much higher rents – roughly three to four times local authority rents for similar properties. In addition, the bill would protect tenants by compelling landlords to carry out repairs and preventing them from evicting complainants.
At present, if someone living in private rented accommodation complains to the local authority about poor standards, the lack of repair, the lack of insulation or the sheer refusal of the landlord to engage with the tenant, they may be rapidly evicted. They have no real redress in law to prevent that eviction, because the majority of private rented sector tenants are on assured shorthold tenancies lasting only six months. We need longer secure tenancies.
I have been inspired by Digs, a private tenants' campaign group in Hackney and Islington, who made an excellent submission to the communities and local government committee inquiry into the private rented sector. I support their proposals for secure five-year tenancies, a requirement for landlords to provide a valid reason for ending a tenancy, a public register of all landlords paid for from the Land Registry, a requirement for decent homes standards to apply to all rented accommodation, not just council and housing association homes, and full vetting of private landlords before they are permitted to let homes, including criminal record and tax checks, and previous warning letters from councils.
I also support legislation to outlaw discrimination against benefit claimants, whereby many letting agencies refuse to allow anyone in receipt of a state benefit to apply for accommodation. Letting agencies are wholly unregulated. All those seeking to operate in the private rented sector should be registered and subject to basic regulation.
The key requirement, ultimately, is that we should return to rent regulation by a process of fair rents set by local rent tribunals. That would bring about a sense of fairness in the system, not the excessive profit-taking that characterises the sector now.
The current rent levels in all areas are high but in central London especially so. People on benefits are being forced out of their homes as the gap between the local housing allowance and rent is unbridgeable. It cannot be right that former council flats are being rented for three or four times the rent the local authority would charge.
The previous housing minister once told me that he thought rent regulation was a very bad idea because it would damage the property market and that was the fundamental driver of economic success in this country. But other countries manage to regulate the private rented sector. Germany has full regulation, with virtually permanent tenancies and a very good standard of accommodation. Even New York, which last time I looked was pretty much a free market capitalist economy in every other respect, has a degree of rent regulation.
We need to provide security, decent standards and reliable landlords for those who are unable to buy or to access local authority or housing association accommodation. Everyone needs security in their home, private sector tenants as much as anyone else.