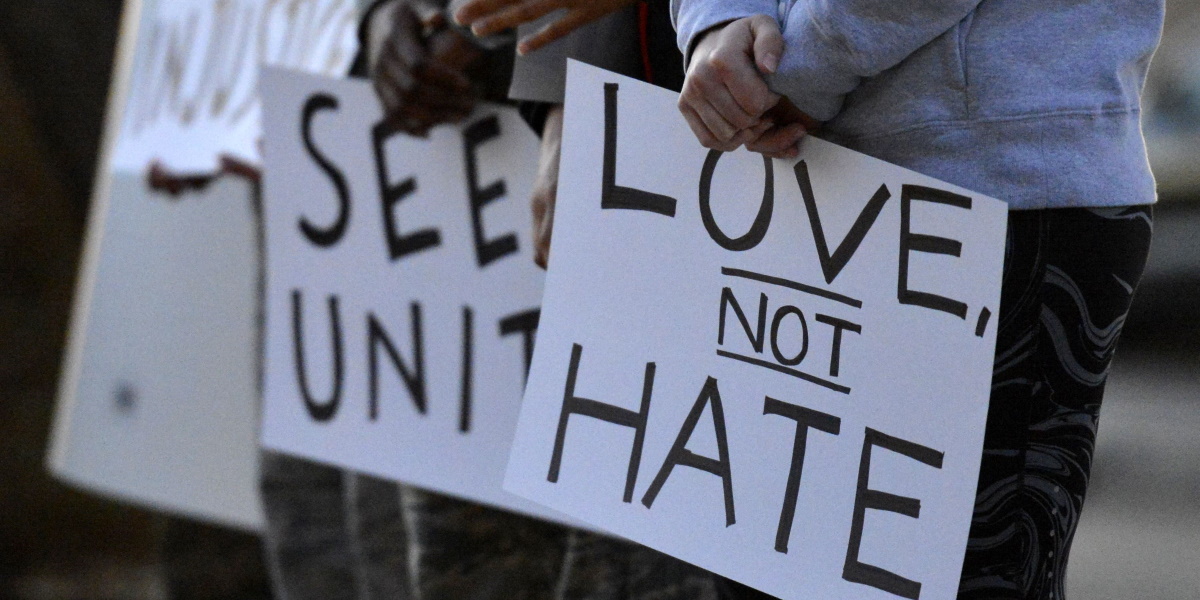 In mid-July, Donald Trump unleashed a series of tweets calling for four Democrat congresswomen of colour to 'go back' to their 'crime-infested' countries. As with his political career as a whole, Trump's comments are indicative of a sense of white American superiority that has caused untold damage across the modern world. His
aggressions are fed by a rendering of the US as an indigenously white nation, rather than one built upon barbaric white-settler colonialism, slavery and genocide. A reckoning with this history is long overdue.
While not what we expect from a president, for people of colour in the west, Trump's remarks are familiar. We are made to feel like outsiders, or invaders, who are always unwelcome. As Trump is acutely aware, and as his 'send her back'-chanting supporters show, he is reflecting the racist views that proliferate, often unspoken, across society.
By casting them as 'crime-infested', Trump's comments serve to pathologise the (ancestral) homelands of people of colour, which in turn acts to degrade people of colour in person. Unsurprisingly, this isn't the first time in his presidency that he has revealed such explicitly racist views. In 2018, for example, he decried the presence
of immigrants from 'shit-hole' countries. As one of the congresswomen, Rashida Tlaib, put it: the comments are 'simply a continuation of his racist, xenophobic playbook'. It is absurd, therefore, that Trump has responded to condemnation by claiming not only that the 'tweets were not racist' but that he does not 'have a racist bone in [his] body!'
What does it say about contemporary society that the US president can make such blatantly racist remarks? What does it say about the normalisation and acceptability of racism that he can even consider denying that those comments are racist? And what are the implications of such explicit racism?
The mass murder of 20 people in El Paso came less than a month after Trump's comments. As the shooter's online manifesto made clear, it was another act of white terror: he was motivated by hatred arising from the supposed 'invasion of immigrants'. The parallels between Trump's political rhetoric and the killer's manifesto have been widely noted and cannot be overlooked.
While Trump did not directly cause the mass murder, his elevated profile as the US president has acted to mainstream racist sentiment. He is a symbol and enabler of the white racist hate that fuels white racist terror, and his 'go back' remarks are indicative of this.
Earlier this year, 51 people were killed in Christchurch, New Zealand. The killer released a manifesto that celebrated far-right icons and pedalled the kinds of far-right mythologies that Trump is too often caught up in. In the UK in 2016, a white supremacist shouted about 'Britain First' before murdering MP Jo Cox, and, on a regular basis, schoolchildren are subject to racist bullying that directly references Trump and Brexit.
Political discourse does not occur in a vacuum: it has global implications and sometimes these implications are deadly. These consequences make it even more alarming that the new UK prime minister, Boris Johnson, was unwilling to condemn Trump's comments as racist. As long as our politicians continue to use their platforms to feed, rather than challenge, racism and xenophobia, the most marginal in our societies will continue to be at risk of white racist violence and terror. While anti-racists must focus on structural transformation as well as challenging racist speech, we cannot allow political discourse to go unchecked.
Photo: US Air Force photo/Airman 1st Class Caleb Worpel