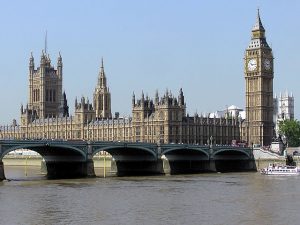 Whatever silence they may be keeping in public, the majority of Labour Party backbenchers harbour a fierce resentment of the Corbyn revolution, the results of a parliamentary ballot indicate.
The Parliamentary Labour Party committee, which regularly meets the leader of the opposition, is supposed to allow Labour MPs to inform the shadow leadership team of the prevailing mood on the backbenches each week.
The committee elected today, by secret ballot, saw Labour's backbench MPs choose openly hostile figures like Graham Jones, Neil Coyle and Ruth Smeeth, instead of excellent candidates like Ian Mearns or Clive Lewis.
Graham Jones stood for the position on the absurd platform 'that the leadership is not patriotic and does not support the deployment of nuclear weapons'.
Unreconciled
When there's no public accountability, it seems, Labour MPs are still prepared to secretly voice their discontent – even as Labour's rating rises to a huge 46 per cent in the latest YouGov poll, an eight-point lead.
The committee itself is limited in the power it can exert. We should also note that it doesn't represent the parliamentary party as a whole, as frontbenchers (shadow ministers) can't vote – and perhaps some backbench MPs used it as a protest vote against their lack of a frontbench position.
But if party members were hoping that the bulk of Labour MPs would reconcile themselves to Corbyn's leadership after the surge in the general election and further rise in the polls since, it seems they might be in for a disappointment.
Keeping the party united is important, particularly with the chance of a second general election being fairly high. But it can't be unity at any price.
Corbyn must show that he's prepared to face down any demand to water down the manifesto – or to deprive party members of their democratic right to determine who stands for Labour in the next election.