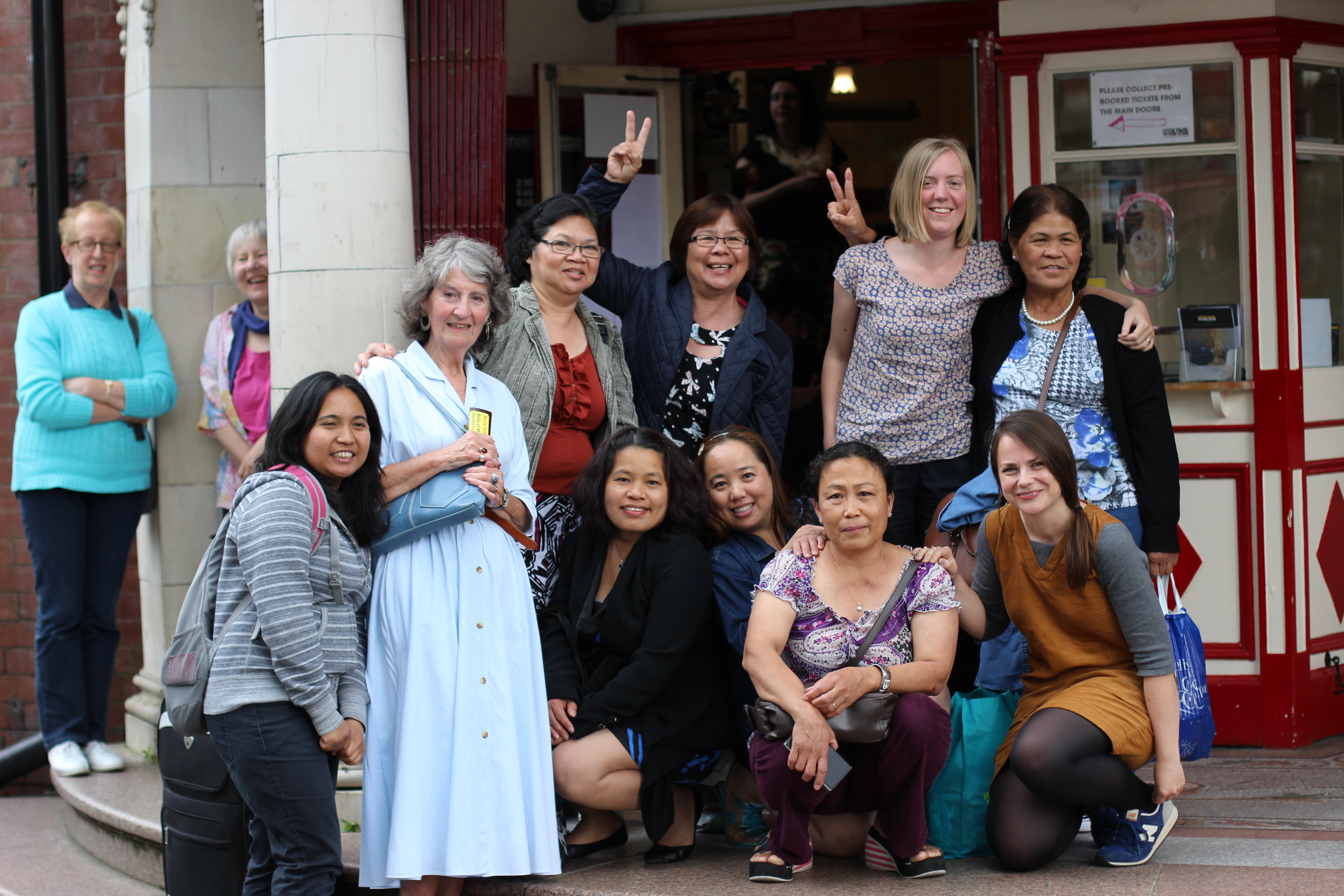 Photo: Gill Park
'Justice for Domestic Workers is run by and for domestic workers. We believe that in order to secure our rights we must educate and mobilise ourselves and build links with those who can support us.'
Justice for Domestic Workers (J4DW) was established on March 15, 2009 with a Leeds branch formed in 2013. It is an organisation of Migrant Domestic Workers, mostly women, who work in private houses in the UK. J4DW is run by and for domestic workers. We believe that in order to secure our rights we must educate and mobilise ourselves and build links with those who can support us. As well as speaking out for our rights we support each other practically, find emergency accommodation for those fleeing from abusive employers and pool food and clothing. Together we search for ways to overcome our isolation and vulnerability and demand respect as workers, as contributors to the British economy and society, and as human beings.
On April 6th 2012 the British government removed the right of people on a migrant domestic worker visa to change employers. Domestic Workers are now given a visa that is valid for a maximum of six months and only for employment with a named employer. This has had severe repercussions, denying Migrant Domestic Workers basic labour rights. There is now no protection from abuse and exploitation. We are currently campaigning for the restoration and expansion of the previous immigration system governing Migrant Domestic Workers.
To find out more visit: Justice for Domestic Workers Leeds
Red Pepper are running the People's Agenda series in the run up to the General Election, demonstrating the breadth of exciting grassroots political activity in the UK.
Join Red Pepper for our free event on 22 April in London- Beyond the Ballot Box: Ways we can Win.