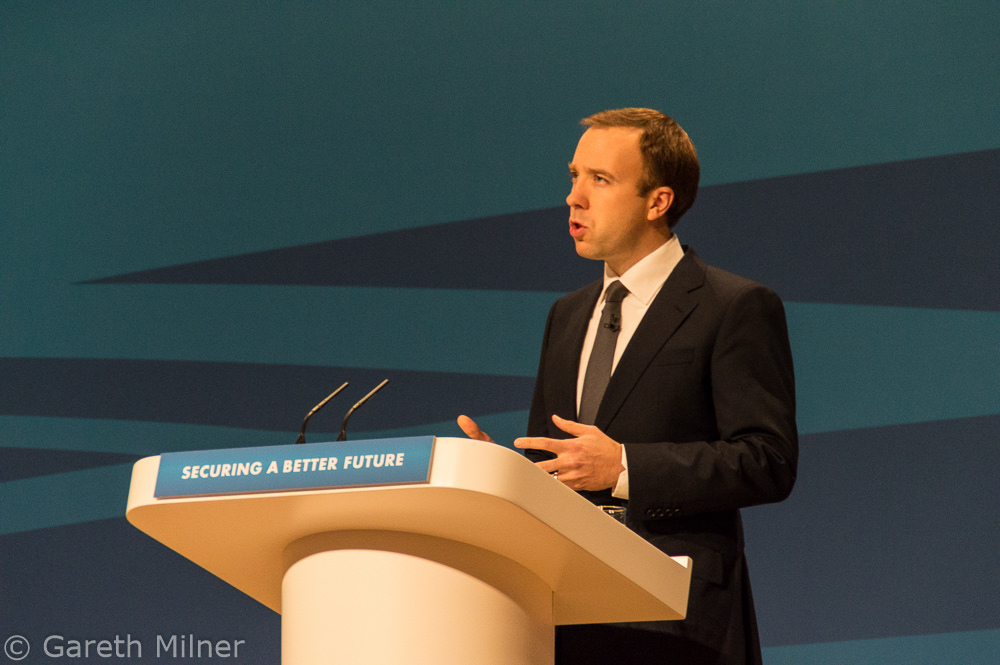 The most widely made point about this month's reshuffle has rightly been its over-arching pointlessness. Of course, there have been some typically cynical appointments, perhaps most notably the troubling promotions of deeply discredited Esther McVey, and walking crisis Jeremy Hunt.
Another, which you could be forgiven for missing, is the promotion of Matt Hancock to Secretary of State for the (snappily named) Department for Digital, Culture, Media and Sport (DCMS). One could question Hancock's suitability as a figurehead for culture simply on the basis of his embarrassingly bungled claims to be a fan of grime music, but his shortcomings for the post run deeper than that. In his new role, the MP for Suffolk will also have ministerial oversight of the Office for Civil Society, which is responsible for policy relating to charities, civil society and the not-for-profit sector.
In 2016, in his previous role as a junior DCMS minister, Hancock proved highly unpopular with many in the charity sector when he championed proposals for a new 'anti-advocacy' clause on publicly funded grants. Justified in terms of saving money, the proposed clause took aim at any charity seeking to share information on its work with policy-makers, stating that publicly funded grants could no longer be used for any 'activity intended to influence parliament, government [or] political parties'.
Hancock's statements on this matter made his views on the role of non-profits very clear. He drew a deeply questionable distinction between service-delivery charities working to 'improve people's lives' and what he called 'sock puppet' organisations attempting to influence government policy. The take home message to non-profits from government went something like this: by all means fill the hole left by public spending cuts by helping vulnerable people, but don't waste money telling us what those vulnerable people think or need.
Hancock's statements were widely criticised by the non-profit sector and over 140 charity leaders wrote to him to condemn the policy proposals. Many found the talk of saving money pretty hard to swallow: in 2015, Hancock was one of two ministers that – going directly against the advice of Senior Civil Servants – signed off the final £3 million grant to failed charity Kids Company, just weeks before the organisation went bust. It also really didn't help Hancock's credibility when it emerged that he had personally taken £22,000 in donations from the Chair of the Institute for Economic Affairs, the right-wing think tank whose 'research' had inspired the proposed anti-advocacy policy.
Despite originally being presented as a done deal, the back and forth on the anti-advocacy clause between Whitehall and the charity sector dragged on for months. Ultimately, as it became unquestionably clear that the clause was poorly considered, highly unpopular and practically unworkable, the government flip-flopped and dropped it. This U-turn came nearly one year after the proposed changes were first announced. We can only guess how many staff hours were clocked up – and donated pounds spent – on work by charities reacting to the flawed proposals.
The failed anti-advocacy clause debacle isn't the only occasion when Hancock has butted heads with the non-profit sector over a fatally flawed policy initiative.
In October 2015, as Minister for the Cabinet Office, he announced new plans to block local councils in the UK from making ethically motivated decisions about how their pension funds are invested. He took particular aim at councils that might seek to boycott companies profiting from the Israeli occupation of the West Bank or from weapons sales to human rights-abusing regimes, accusing supporters of these boycotts of 'hard-left…militancy' and of 'undermining national security'.
In response, non-profits working on a diverse range of corporate accountability campaigns, from tobacco and sweatshop boycotts to fossil fuel divestment, came together to condemn the draconian proposals. This time – despite the petitions, consultation responses and criticism in the national press – the government pushed on towards enshrining the proposals in law. In the end, it took a High Court Judicial Review, brought by the Palestine Solidarity Campaign with support from numerous other charities and campaign groups, to block the proposals from becoming legislation. In June 2017, the court held that the government had acted unlawfully by attempting to pursue its own policy objectives through local pension regulation, and ruled that local councils would remain entitled to make ethical investment decisions as they see fit.
So: two distinct policy failures for Hancock; two victories for civil society – but not without a lot of unnecessary time and expense for everyone involved. Non-profit organisations in the UK already face many constraints, from the constant uncertainty of funding, to the increasing demand for services created by austerity, and the challenge of adapting to a turbulent political environment.
A government genuinely interested in helping civil society to 'improve people's lives' would work to support non-profits and create the conditions for healthy discussion on policy issues. Unfortunately, in a period when the conservative government's political capital and popularity levels are low, Hancock's appointment represents quite the opposite. It signals a government determined to pacify critical voices, with no qualms about wasting resources and suppressing legitimate debate in the process.