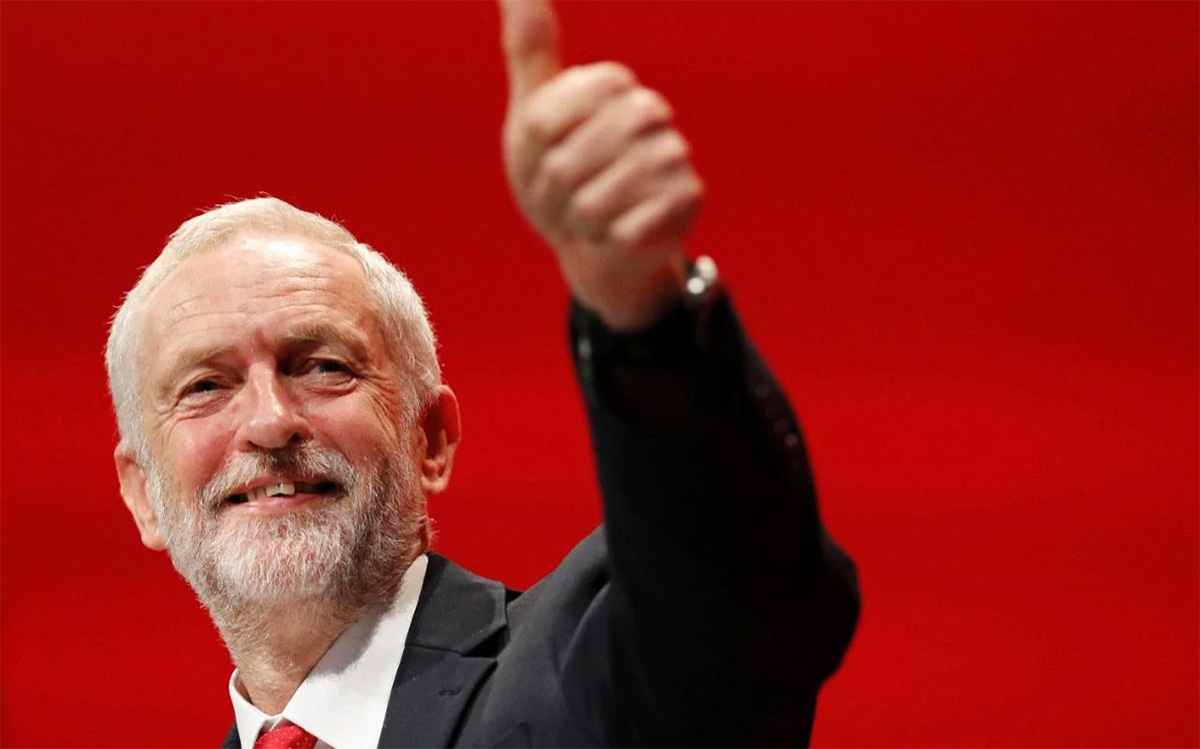 1. The next general election still looks good for Labour
Local elections are local. The Westminister commentariat are only interested in local election results to the extent to they contribute to their national narrative about the standing of party leaders. But voters are more intelligent than this. They don't treat local elections as a national opinion poll. They understand that they are voting about who runs their local councils, and give a verdict about what the parties are offering at local level.
This makes all the difference in understanding what the results mean. Only 12 months after last May's local elections, the same commentators now talking about Labour's 'failure' were telling us that Corbyn's Labour was heading for electoral disaster at the June general election based on a disappointing night's local election results. They were duly confounded by a wave of enthusiasm for Corbyn's national campaign which doesn't exist in the same way at local authority level.
Much the same still holds. Even on the BBC's 'Projected National Vote Share', Labour would be the largest party in parliament were these results to be replicated at a general election. But there is every reason to believe that Labour's national standing is again being underestimated.
2. The targets may have been ambitious, but we've built new inroads into Tory areas
Labour has made steady progress in its London target seats, consolidating support (other than in Barnet – where the antisemitism controversy has been utilised by political opponents to tarnish the party's reputation). The balance between between managing expectations in the capital and setting stretching campaign targets was tricky.
In the general election the party machine was too cautious in its targeting, with the result that too much activist energy was wasted in seats which were already safe. Perhaps the stick has been bent too far in the other direction at the locals. Even so, Momentum's campaigning – with the tireless Owen Jones – helped Labour to come within 141 votes of taking Tory Wandsworth, and the gains made put Labour in a good position to win it next time around.
3. Corbyn's Labour has appeal nationwide
Commentators have been ready to argue that Labour is failing to make breakthroughs outside of London. Last night's results disprove this, with Labour taking control of councils from Plymouth in the South to Kirklees in Yorkshire.
The Tories' flagship council in the North, Trafford in Greater Manchester, is now in No Overall Control following Labour gains. In true blue Tory Woking, Labour saw its vote share increase by over 20 per cent, while in Thurrock seats were taken from UKIP.
4. Losses mostly stem from unpopular local policies – and that can change
It's true that there were some disappointing results that the post-industrial Midlands, especially in areas that voted to Leave in the EU referendum. Here Labour does have to work on developing its appeal, although it hardly helps to have a concentration of local MPs like Jess Philips, Ian Austin and John Spellar badmouthing the party' national leadership in the media on a regular basis.
Labour council leaders also have to take their share of responsibility where results don't go as we would wish. A number put their names to a letter telling the NEC to back off from interferring in the affairs of Labour group decisions on local councils. In that case, they can hardly offload responsibility when these decisions are unpopular with the electorate.
Take the loss of Derby council, where the council leader lost his seat. Unbelievably, some commentators have tried to blame the defeat on local Corbyn-supporting MP Chris Williamson, rather than voters taking a dim view of a Labour council attacking the pay and conditions of its teaching assistants.
5. A new wave of radical councillors has just been elected
While psephologists and pundits only look at the overall numbers of councillors elected and councils controlled, voters are interested in quality as well as quantity. Thanks to the waves of new Labour members, it has been possible in many areas to both select and elect councillors who more faithfully reflect the wishes of Labour members, activists and voters.
Take Haringey, where a whole swathe of Labour councillors backed an outrageous plan to transfer a vast quantity of public assets, including a number of major social housing developments, into the ownership of a private development company co-owned by trade union blacklisters LendLease. Following these local elections, a number of passionate housing campaigners have now been elected as local Labour councillors and are in a position to run the council in a way that better reflects the views of the community.
They aren't always in a majority, but all over the country there are similar stories: this new intake of radical councillors will help to improve the party's local performance by making a real difference to council policies and people's lives across Britain.