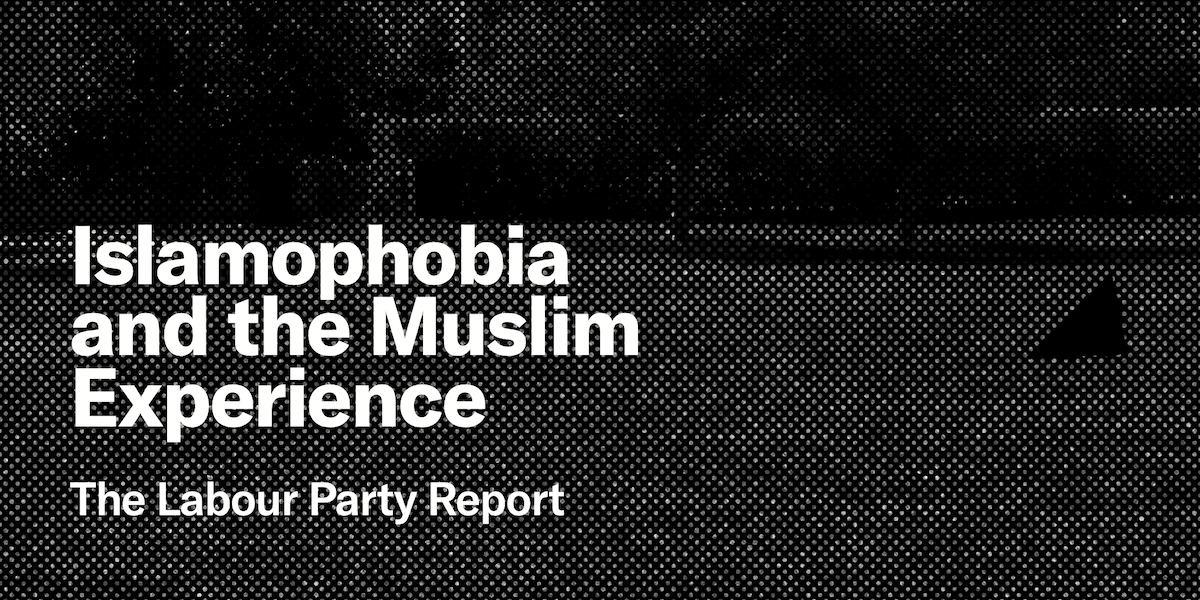 The shocking revelation that the Labour leadership actively solicited money from David Abrahams, a property tycoon with a history of Islamaphobic abuse, comes at a time when many Muslims feel isolated and undervalued by the Party.
This growing sense of unease is described in detail in the recently published 'Islamophobia and the Muslim Experience: The Labour Party Report', published by the Labour Muslim Network (LMN). The report defines Islamophobia as being 'a type of racism that targets expressions of Muslimness or perceived Muslimness'.
The report is damning in its detail: the LMN July/August 2020 survey of 422 Muslim Labour Party members found that: 29 per cent of respondents directly experienced Islamophobia within the Party; 44 per cent have no confidence in the Party to deal seriously with Islamophobia; 46 per cent believe the Party does not represent them; 59 per cent feel the leadership does not represent them, and 55 per cent do not trust the leadership to tackle Islamophobia effectively.
The report was released on November 13, 2020. It took several days for the leadership to publicly respond to it, and over a week for Keir Starmer to release a fuller statement. While Starmer and the media regularly comment on antisemitism, including with relentless attacks on Jeremy Corbyn, the concerns of other minorities – including Muslim members – are being neglected. The 'hierarchy of racism' seemingly promoted by some in the Party has created stark divisions and mistrust. This is no way to treat members of communities that have given so much to Labour.
Neglected voters
The LMN report notes that an estimated 85 per cent of Muslims voted for Labour in the 2017 general election, compared to 11 per cent for the Conservatives. Muslim voters, furthermore, had the potential to affect the overall outcome of that election in 33 seats. Support within the Muslim community for Labour has been consistent over decades. This commitment is generous, considering the Party's history of racism and the rampant Islamophobia that defined the Blair years.
It was New Labour who introduced Prevent, a programme which, according to Harun Khan, Secretary General of the Muslim Council of Great Britain, 'left Muslims feeling demonised, targeted and spied on'. The New Labour government also oversaw a programme of 'extraordinary rendition', which saw British agencies supply intelligence to allies in the 'war on terror' despite knowledge of abuse and torture in at least 200 cases.
It was Blair's Labour Party that embarked on disastrous and morally indefensible invasions of Afghanistan and Iraq, instrumentalising Islamophobia to whip up fear in building a case for unjust wars and resource grabs. In this context, remember, Labour MP Jack Straw believed it reasonable to demand Hijabi constituents remove their veils when visiting his surgery. Far from key Labour figures involved in this shameful chapter being held to account, they are routinely given a platform in the media as the 'moderate' face of the party.
Meanwhile, under Starmer's leadership, there is already serious cause for concern. We are witnessing the shift of Labour's conference position on Kashmir in favour of one seemingly more amenable to Modi's far-right Hindutva government, which has overseen discrimination and violence against Muslims and Dalits.
We've seen the leadership whip Labour MPs to abstain on the second reading of the Overseas Operation Bill, which will grant UK military personnel de facto impunity against charges of torture and war crimes in places such as Iraq and Afghanistan.
We've seen inaction over the allegations of the 'Labour leaks', which include many alleged instances of Islamophobia, with Party staff implicated and even one former MP displaying a 'pattern of racist behaviour', according to the leaked report. This includes references to a local Bengali wedding as an 'Islamist plot', and tweets about the 'same old, same old worst of Bengali politics'. Despite the serious nature of these complaints they appear to have been dismissed, according to leaks, by then-General Secretary Iain McNicol.
Lessons to be learned
Labour must learn from the 2019 General Election and never take its core base for granted again. Starmer may be banking on the majority of Muslim voters having no other party to turn to, but if the recommendations of this report are not acted upon, we risk an exodus of Labour Party Muslim members. Moreover, we risk Muslims simply staying at home on polling day or voting for other parties, as did many former Labour voters in the 'Red Wall' in 2019.
LMN report recommendations include that all policies adopted by the Labour Party be equality impact assessed; that all Labour-run councils groups and constituency parties adopt the APPG definition of Islamophobia, and that comprehensive Islamophobia training is rolled out in conjunction with the LMN, the Muslim Council of Britain and other Muslim appropriate organisations.
Labour must unequivocally stand with our Muslim brothers and sisters. This must start with the immediate return of every penny donated by Ambrams, who has repeatedly set out to offend Muslims. We also call on Starmer to speed up the implementation of BAME Labour structures, and to give serious consideration to the findings and recommendations of the vital Labour Muslim Network report.
At Momentum, we will do all we can to assist this, by developing political education and providing greater support and networking for our BAME members. It is time for Keir Starmer to assure us that Labour will do the same. Otherwise, without the support of Muslims, he is unlikely to form a government in 2024.
Solma Ahmed, Sonali Bhattacharyya and Mish Rahman are members of the Momentum national coordinating group